The UK Northern collective return with their second single – a message of hope to those who come after us.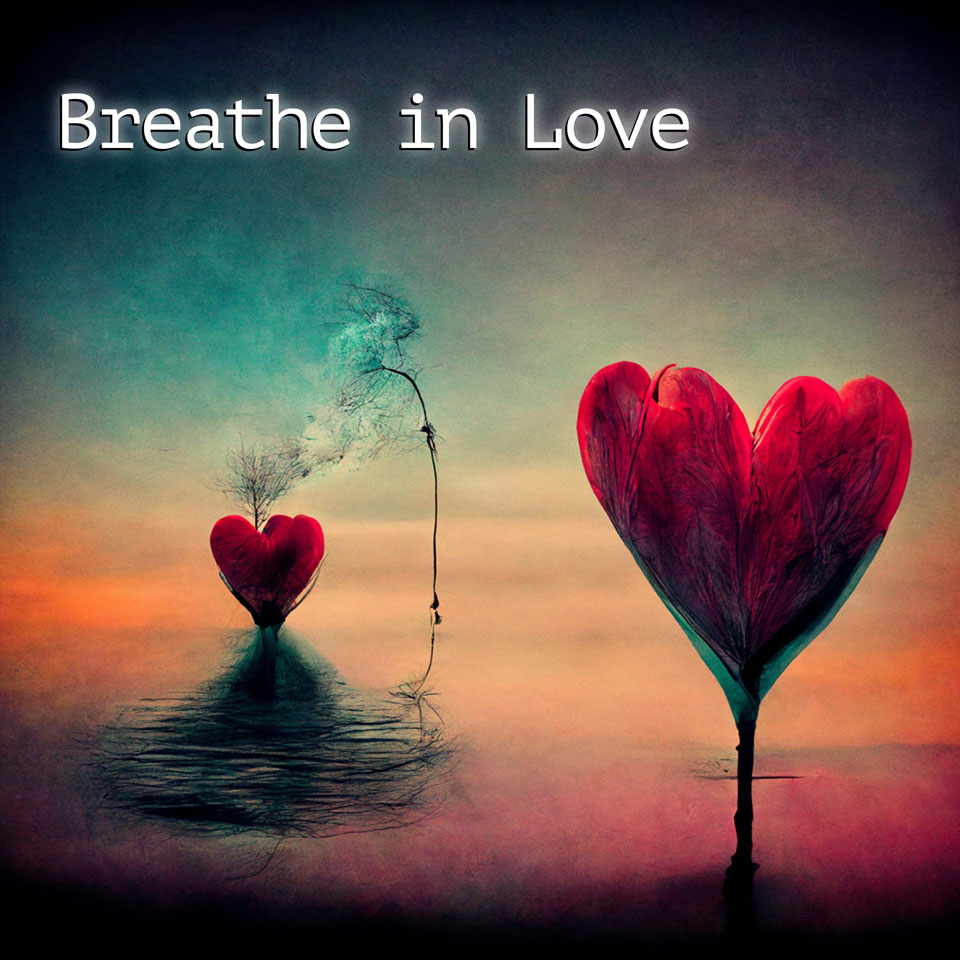 – Just Out | Impact Date: 12th May –
Format: Digital Single
Label: CPR
Genre: World, Electronica
"So many beautiful elements" BBC Introducing
"Beautiful music with spiritual vocals" – DJ Ritu / Resonance FM
Following the release of their previous single, the ethereal O Ignis Spiritus, which has enjoyed critical acclaim from Resonance FM and BBC Introducing among others, world music collective Electric Sufi, now come with a second single from their upcoming album due out early summer: Breathe In Love – a track that furthers the band's climate change conversation with the idea of nurture & leaving a better world for those who come after us. As with much of Electric Sufi's music, Breathe In Love mixes traditional Arabic instrumentation with electronica to produce a distinctive sound and is a key philosophy behind the band's message to find ways of drawing traditions & ideologies together rather than push them apart. Unlike previous single O Ignis Spiritus, the lyrics are in English and the song itself is based on a mindfulness exercise from the Yogic tradition, although it also reflects the spiritual concept of the 'Breath of God' which animated humanity. Band member Professor Chill explains "some traditions suggest that the old testament name of God, 'Yahweh', which could not be spoken out loud, would actually be sounded through in-breaths & out-breaths. This multi-level understanding of the concept of breath is also reflected in the current awareness of the planet's need for life-giving oxygen, as we breathe it in with every breath & in return breathe out the greenhouse gas carbon dioxide".
Electric Sufi are Sheffield based Professor of Music & Sound Archaeologist at Huddersfield University Rupert Till, Manchester based singer-songwriter & environmental activist Sarah Yaseen plus Doncaster based multi-instrumentalist / University lecturer Mina Mikhael Salama.
Rupert has produced ambient dance, chillout & electronic music under the moniker Professor Chill including the 2018 album Dub Archaeology. He's also written the book Pop Cult which delves into the mysteries of music & spirituality, participated in the BBC TV series Civilisations, plus written articles in The Quietus, Huffington Post & New Scientist. 
Sarah, whose family roots are in Kashmir, is known for singing in Womad favourites Rafiki Jazz & Danish all-woman ensemble Radiant Arcadia. In Electric Sufi she sings in Urdu, Punjabi, Persian, Latin & English. Inspired by Qawwali (Islamic devotional singing from India) & Ghazals (Arabic poetry), she has one foot in the contemporary multicultural world & the other in ancient traditions on which she draws.
Mina, a Coptic Christian from Alexandria, Egypt, came to the UK in 2002 having been a soloist on the Cairo Opera. He's since performed at WOMAD & Edinburgh Festival plus other UK cities. He's also contributed to the BBC TV series Civilisations, demonstrating a 30,000-year-old Isturitz Vulture bone flute, as well as the music score to Disney's Aladdin, directed by Guy Richie & starring Will Smith, Mena Massoud & Naomi Scott.
The trio bring much collectively & individually to the Electric Sufi sound, resulting in a rich tapestry of cultural & musical layers of influence. Breathe In Love follows previous single O Ignis Spiritus in spreading their message of hope and showing what's to come on their debut album due out early summer.
Connect with Electric Sufi