British born Nigerian artist Ibejii is on a quest to 'catch happy'…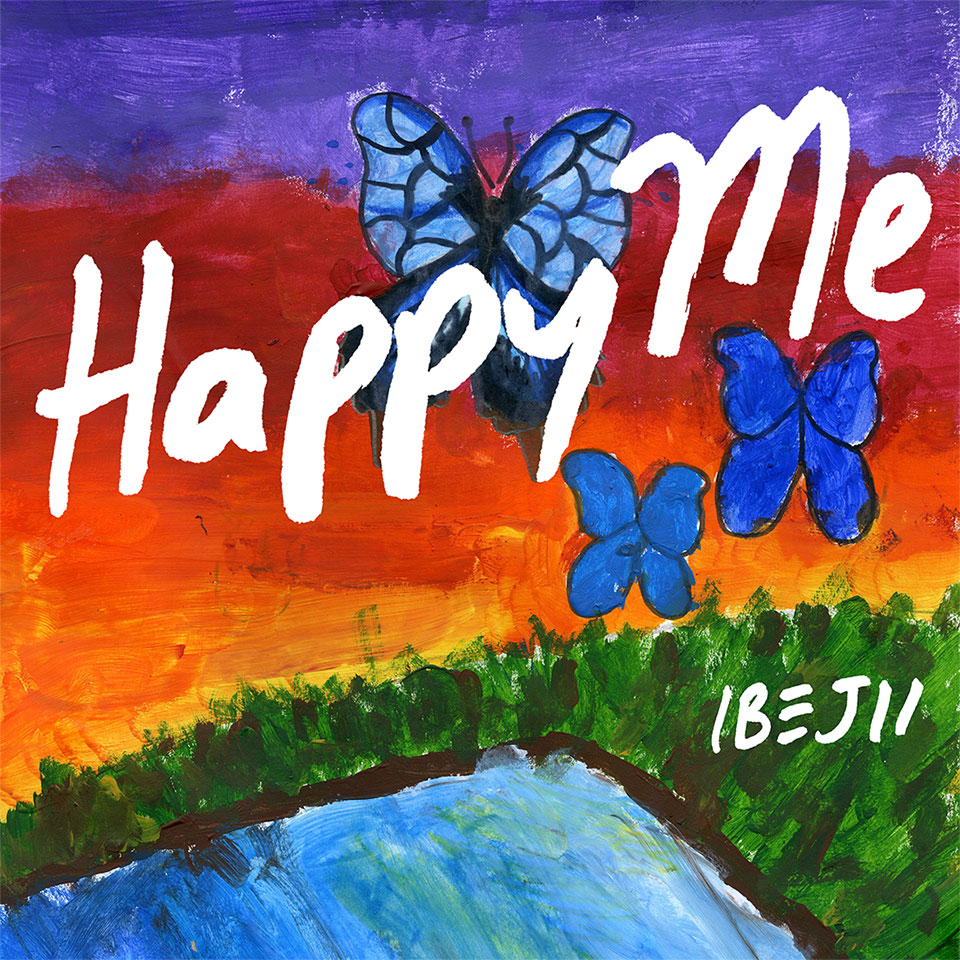 Release Date 3rd September
"A stunning voice with ethereal neo-soul swoon" Mystic Sons
"Ibejii's music is nt easy to categorise in the best of ways" Subba-Cultcha
Afro-retro singer & soulful storyteller Ibejii follows his previous release Gonto, which enjoyed support from BBC 6Music, The Face & Culture Custodian and others, with Happy Me, the second single from his upcoming 6 track EP Intermission – a body of work that explores the emotional rollercoaster foisted on many by the combination of a global health pandemic, a global movement for racial justice, the #EndSARS campaign to end police brutality for Nigerians & the daily challenge of keeping it together amidst aloneness, social isolation & multiple lockdowns.
Happy Me is the final puzzle in the EP's story that sees the listener reclaim mental and emotional wellness after a long season of loss, fear, lockdowns & uncertainty.
Produced by DopeL at Natalio Studios in Lagos, Happy Me's inception came about when Ibejii received a call from a friend saying "I deserve to be happy don't I?" To which Ibejii reassured the caller & so began a journey to 'catch happy'.
Ibejii says of Happy Me's message: "We all have a right to be happy, regardless of who we are. There are some privileges that you simply must guard zealously & first on my list is the right to be happy. A right that should neither be outsourced nor entrusted to the discretion of others. You simply cannot afford to depend on someone else for something as critical as your mental wellness".
A twin by birth and alter ego by craft, British born Nigerian Ibejii wears his Yoruba ancestry, and the musical origins it represents, as a mark of authenticity. With a fine balance of retro-West African sounds mixed with contemporary Global elements, his music is truly Global Africa.
Citing Marvin Gay as a main inspiration, his palette has also been influenced by opera singers Jessye Norman and Pavarotti, classical composers George Gershwin, Verdi, Vivaldi and Handel, soul and RnB artists Nina Simone, Lauryn Hill, Kendrick Lamar and Kanye plus techno-rockers Daft Punk and more. Having performed live in Lagos and London's O2 Islington opening for jazz / afrobeat artist Brymo, Ibejii has also shared the stage with notable artists including Celeste, Dwin and Johnny Drille.
With an EP that describes the last few years as an 'Intermission' – a time to reflect and reset, the track Happy Me is a positive metaphor for the rebirth of personal and collective awareness now arising. Ibejii is an artist with a bold vision to bring a better world into existence as we emerge from aloneness, social isolation and unimaginable loss into a post CoviD19 world. Be sure to keep your eyes on Ibejii's journey over the coming months as his story unfolds.