Northern wordsmith expresses her love of the club over Endoflevelbaddie electro-pop groove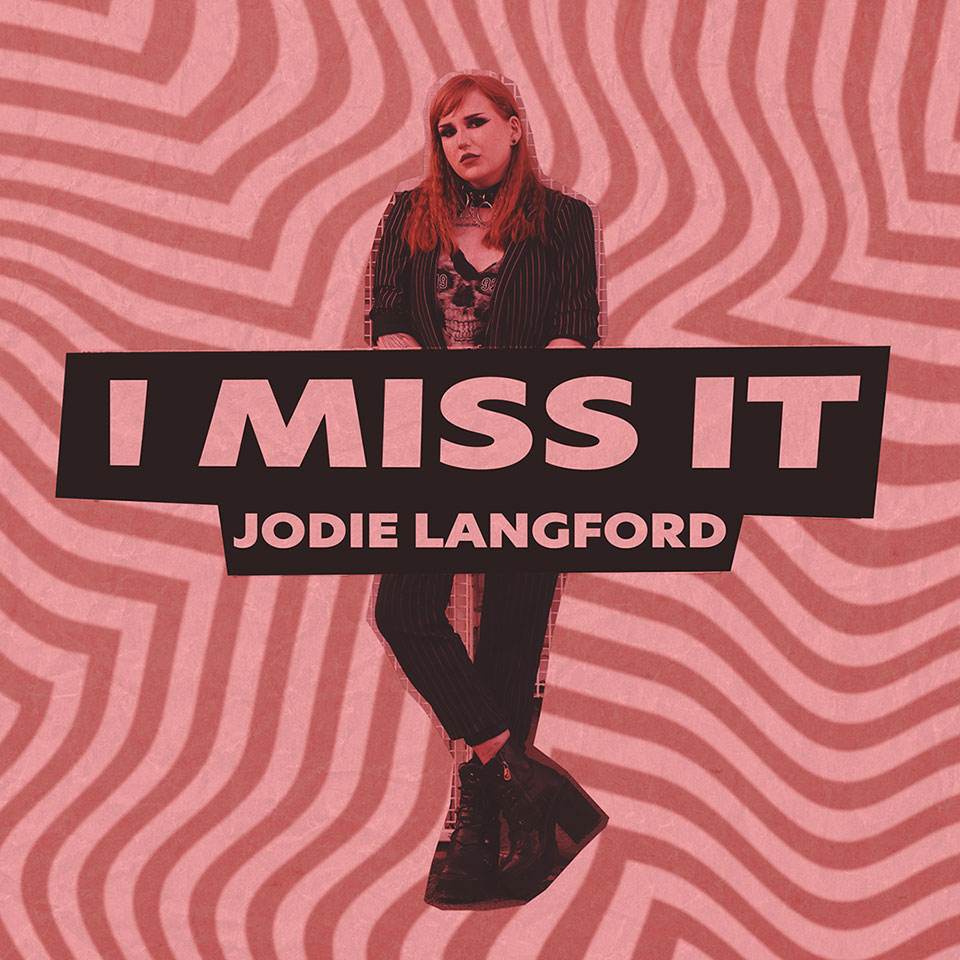 "A definite bop-along with the Endoflevelbaddie production" Wordplay Magazine
"British frontwoman pays homage to lost parties on this vibrant electro-pop stunner" Mystic Sons
Out of a burgeoning spoken word scene from the Hull / East Yorkshire area comes Jodie Langford – a shining light that speaks the truth about young people and their feelings. Having featured on the Warren Records mental health compilation album Three Minute Heroes Vol 2 last year, Jodie teams up with Hull's producer / remix team Endoflevelbaddie on her latest release I Miss It – a stream of consciousness monologue that expresses all those 'in the moment' thoughts and feelings which make us human – elements that have been sorely missed throughout the last 18 months of lockdowns and social restriction.
Endoflevelbaddie, described as "Hull's King of Electro", have come up with a highly infectious house infused indie groove, which imaginatively places the listener on the dance-floor of many a club throughout the land – for too long so empty and silent but now coming back to life. Amidst this social rebirth, I Miss It is a clarion call that fits the mood of the nation's youth perfectly.
Excited to see I Miss You released into the world just as clubbing returns, Jodie says: "it's my first proper dive into the music scene as a spoken word artist and not just some poet at an open-mic night. The release celebrates both the good and the bad of every night out at the weekend, after a tiresome nine-to-five week…"
Describing herself as unapologetically Northern, passionate wordsmith Jodie Langford began writing and performing as part of Arts Celebrating Equality at The Warren Youth Centre when she was sixteen and has since gone on to perform at the BBC's Contains Strong Language Festival, 53 Degrees North, Hull Trinity Festival and the JFR Picture Britain Exhibition featuring George The Poet.
In recent years Jodie has risen to become one of the most distinctive voices in Hull's burgeoning spoken word scene, which includes rapper Chiedu Oraka, Hip-Hop MC Testament and poet Joe Hakim.
Citing George The Poet, Kae Tempest, The Streets and Scroobious Pip as points of inspiration, she's also collaborated with Scottish-Sudanese artist Eliza Shaddad supplying words for her track I'm Coming Home as well as opening up for Humberside punk band Life.
Performing, writing and public speaking are her passions and Jodie hopes to continue experimenting with and exploring her creative energy as she crosses over into the world of music. Be sure to follow her on social media and watch this space, as whatever she does next, you'll sure not want to miss it!
Connect with Jodie Langford