Passionate, energetic & unapologetically Northern wordsmith Jodie Langford is back!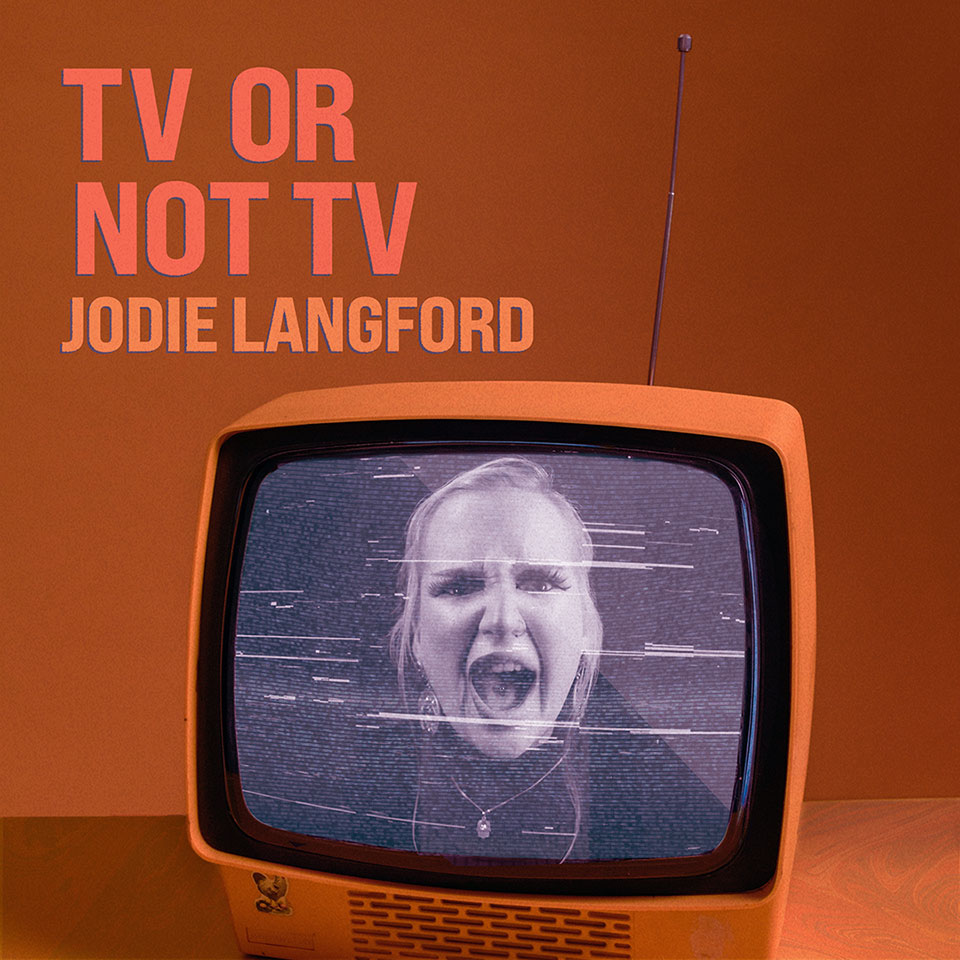 "Watch your back Mike Skinner, word waterfall rapper Jodie Langford is in town" Turn Up The Volume
"Jodie says it in her own special way… excellent stuff" John Kennedy / Radio X
Following the critical success of her previous single I Miss It, which was made an X-Posure Big One by John Kennedy on his flagship Radio X show and commended by BBC 6Music's Steve Lamacq for its honesty and pop sensibility, Northern wordsmith Jodie Langford is back with new single TV Or Not TV – a commentary on the growing strength of social media platforms plus the relentless idiocy of reality TV stars and influencers constantly putting pressure on growing minds to behave in ways unattainable to most.
As with her previous releases, Jodie continues to collaborate with Hull's 'King of Electro' producer team Endoflevelbaddie, who have complimented her spoken word delivery with a mash-up of dance floor flavours ranging from electro rhythms to DnB beats.
Jodie says of the release "It's a stark contrast to the positive 'coming together' message that I Miss It championed. I see this release as a powerful attack on the media platforms that negatively portray the youth of today while they struggle to keep things together. For me, I've built my craft as a spoken word artist by pointing out injustices in the world, at the hands of powerful governments and the control of the richest 1%. I'm really excited to see how this track is received after the upbeat message of I Miss It".
Describing herself as unapologetically Northern, passionate wordsmith Jodie Langford began writing and performing as part of Arts Celebrating Equality at The Warren Youth Centre when she was sixteen and has since gone on to perform at the BBC's Contains Strong Language Festival, 53 Degrees North, Hull Trinity Festival and the JFR Picture Britain Exhibition featuring George The Poet.
In recent years Jodie has risen to become one of the most distinctive voices in Hull's burgeoning spoken word scene, which includes rapper Chiedu Oraka, Hip-Hop MC Testament and poet Joe Hakim.
Citing George The Poet, Kae Tempest, The Streets and Scroobious Pip as points of inspiration, she's also collaborated with Scottish-Sudanese artist Eliza Shaddad supplying words for her track I'm Coming Home as well as opening up for Humberside punk band Life.
Performing, writing and public speaking are her passions and Jodie hopes to continue experimenting with and exploring her creative energy as she crosses over into the world of music. Be sure to follow her on social media and watch this space, as whatever she does next, you'll sure not want to miss it!
Connect with Jodie Langford