Polish twins Milena and Weronika Szymanek introduce us to their hazy, dreamy world of moody and hypnotising sounds on debut EP fables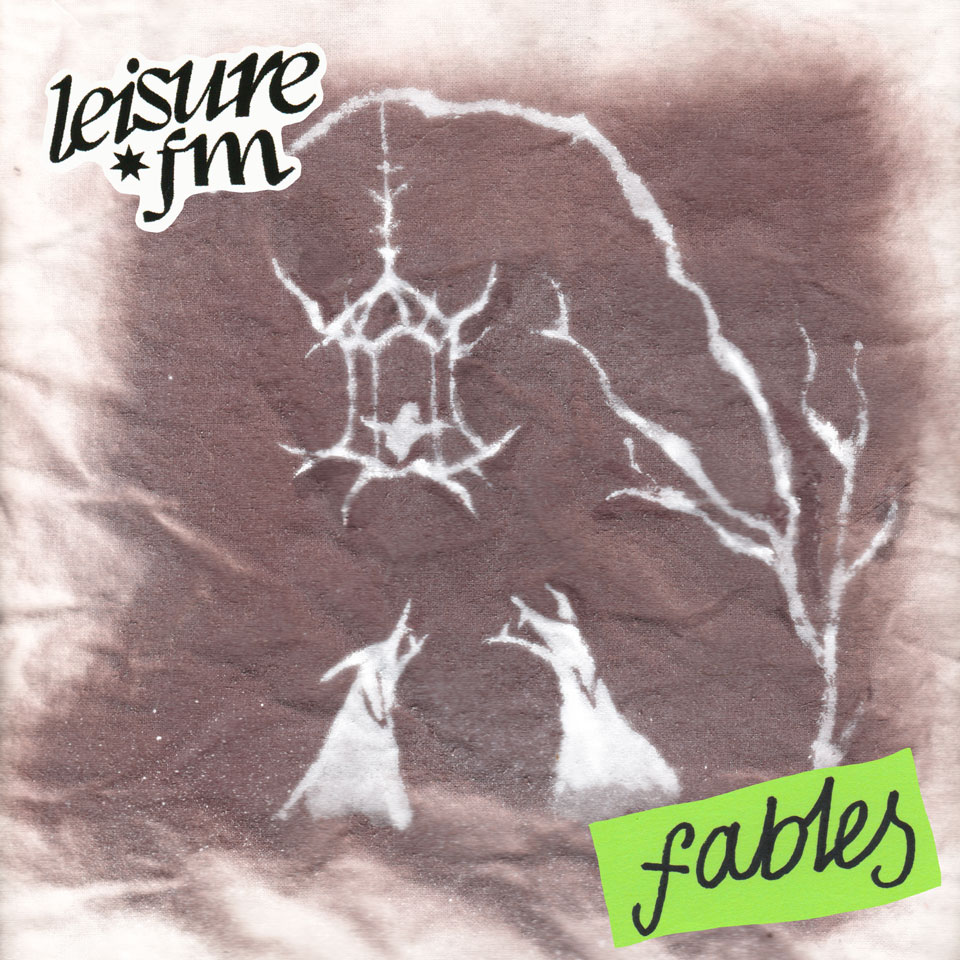 – Rel Date: 15th Nov | Impact date: 13th Dec –
Format: Digital EP
Label: lfm
Genre: Dream Pop, Alt Pop, Gothick Trip-Hop
Experimental, moody & mercurial Polish LGBTQ twins Milena & Weronika Szymanek, collectively known as leisure fm, emerge from the shadows to present their debut EP fables – a dream-pop / electronica fusion that lurks in the shadowy spaces of lost love, sadness & existential dread.
This four-track body of work was produced by the twins along with Charlie Allen (Yungblud, Twenty One Pilots, Hozier) at their studio in creative hotbed SET Woolwich, South London & is a moody, poetic rumination on romanticising past lovers. The mesmerising vocals are set to a hazy, hypnotising backdrop of guitars, thumping drums, & swooning strings with the shadow of Sisyphus looming closely, reminding the listener of how the task of being in love is both futile & hopeful.
Lyrically the EP is concerned with the stories we all tell ourselves to ease existential dread – a point of view born out of heartache, heartbreak & acceptance of reality. The twins say of the release "making fables has helped us work through some difficult feelings & we hope it has a similar cathartic effect on anyone who listens to it. We've been working on this project for a while now & are excited to share it with the world, premiering the leisure fm sound!"
The self-directed video for key track statuesque draws inspiration for William Blake's Songs of Innocence and of Experience, as well as 1970s cinema classics, such as Picnic at Hanging Rock, utilitising found archive footage to give it a timeless, transcendental feel.
Born in Poland, twins Milena & Weronika moved to Wales as children & now call South East London home. Driven by late-night contemplation & an experimental spirit, they started producing music in their bedrooms a few years back to combat lockdown blues, alongside DJing regularly, having started out playing at warehouse raves & hosting a monthly show on South East London's RTM.FM.
Drawing inspiration from a wide range of influences including Cocteau Twins, Lana Del Rey, Dido, David Lynch, Sofia Coppola, romanticism / transcendentalism, existential philosophy, arthouse cinema, classical mythology & more, leisure fm have created their own unique sound – both recognisable & otherworldly at the same time. Each twin has a striking individual look, but when put together, leisure fm demand attention. They play with expectations, straddling the line between poetic & pop. With an upcoming date at Heavenly Social (17/11) & an EP Launch party at The George Tavern, London (20/11) leisure fm are excited to unleash their heartfelt EP to the world. Be sure to follow them on their socials for updates as their story unfolds…