Californian songstress digs deep in her emotional vault & looks back on the best of times with the best of friends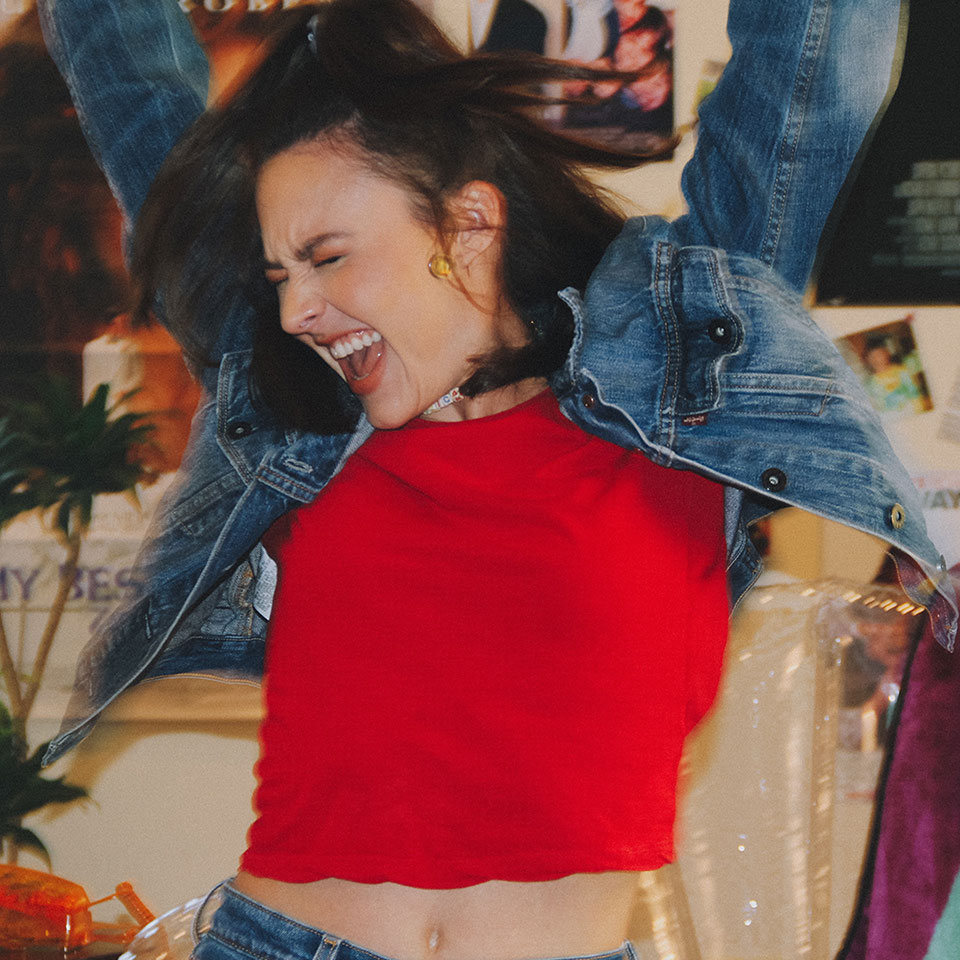 "Wonderfully warm & uplifting pop" Mystic Sons
"(Aben) weaves a star-riddled vision of her very existence" B-Sides & Badlands
Following on from her previous single CPH, about the importance of close friends in unfamiliar surroundings, Californian singer-songwriter Monica Aben again digs deep in her emotional vault with the release of upcoming single Kids In L.A. – a song that looks back on the best of times with the best of friends, while coming to terms with the fact that life has moved on you remain friends with your 'besties' due to shared experiences from back in the day.
Initially written on her childhood piano, and just like other tracks from her eagerly anticipated Postcards EP, Monica recorded Kids In L.A. with multi-instrumentalist, producer and long-time collaborator Justin Glasco along with the Ingrid Michaelson guitarist Brandon Walters. Mix duties were left to the Grammy winning Ryan Gilligan (Kanye West, Calle 13) before mastering engineer Jett Galindo (La La Land OST, Weezer) gave the release its final polish.
Monica says of the release: "Kids in L.A. is my song to the friends I grew up with. I've recently found myself in my mid 20s and this whole year has made me realize that we're all entering the next chapter in our lives. It made me look back at all our memories and honestly, I think we knew we were in the good days while we were in them. We celebrated how free and happy we were, how we joyfully basked in the sun of our mistakes. This song is an ode to the best of times with the best of humans".
An avid collector of mid-century antique coloured glass and dark wood furniture, Monica grew up in Venice California with her mother – a professional Hawaiian / Polynesian dancer and her book and vinyl obsessed father (where the storytelling & songwriting talents come from). Music was in her every day life at an early stage but it was at the age of 18 that she dipped her toe in the music industry and released her album In Your Universe. However, Monica feels with the team she has around her now, this is the first time she's "made music fearlessly" being able to express herself in a genuine and spontaneous way.
Monica plans to visit the UK early 2022 to continue promotion of her Postcards EP alongside songwriting sessions with a selection of top-flight musicians for future releases. Please follow Monica on social media or check her website for updates.