Alt rockers Mount Forel want to tell you a story about the mistrust of authority to an extent of almost self destruction, as they fire up towards the release of their album Sub Rosa Stories this Autumn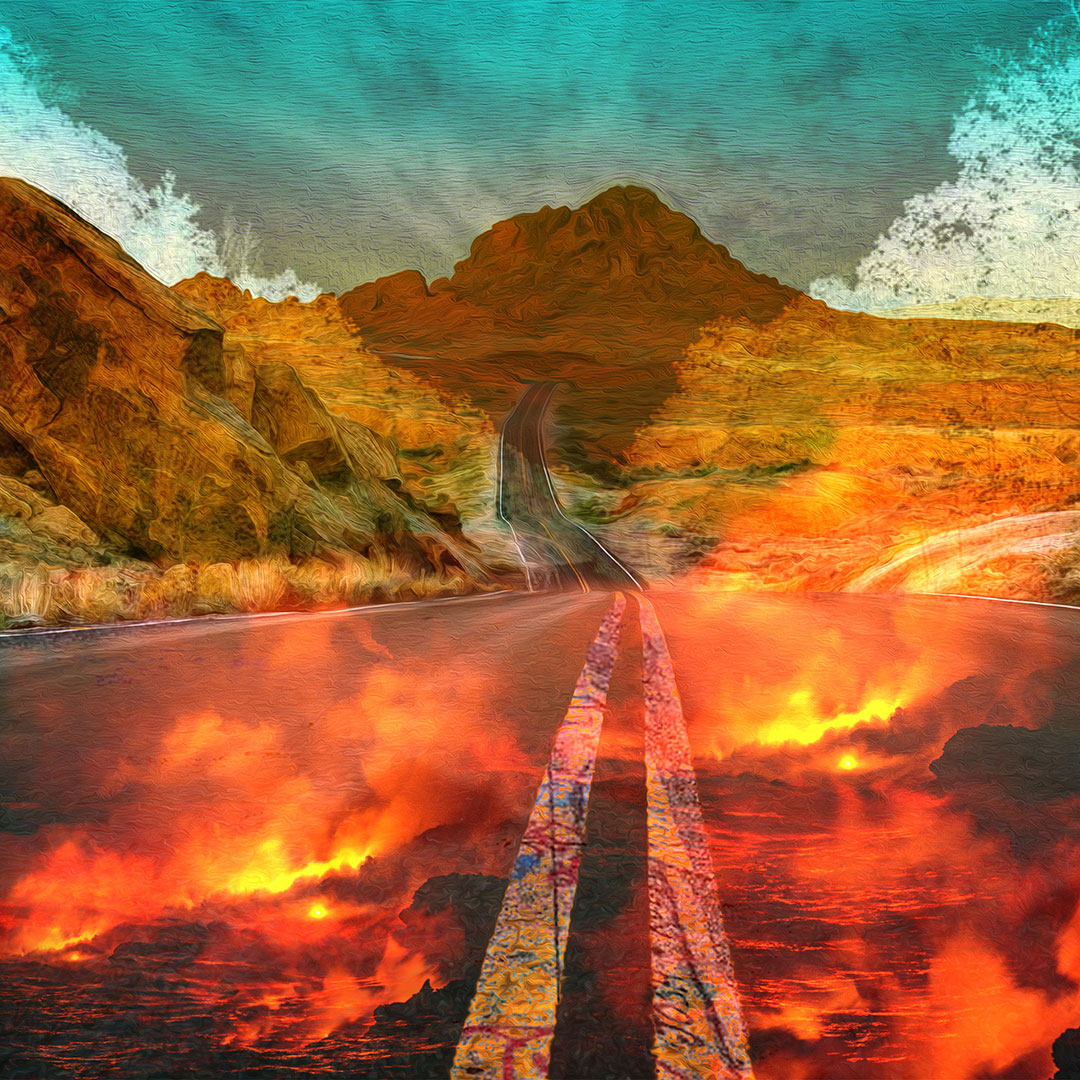 "A celestial trip to the heart of everything" – Vive Le Rock
"As quicksilver as Spacemen 3, as volatile as Godspeed You! Black Emperor and as hypnotic as Mogwai" – RnR Mag
There's a fire that's been burning under the town of Centralia, Pennsylvania for over 50 years and may continue for another 250! It started as a waste dump fire before spreading to the coal mine under the town. Centralia used to be a town of 1,200 people but now only a handful remain – & although there's toxic fumes & smoke coming from cracks in the ground, the last few refuse to leave, even after the local government offered to rehouse them!
Such is the story behind Centralia Sceptics Club, the 2nd single from London alt-rock band Mount Forel's upcoming album Sub Rosa Stories – a collection of songs inspired by unusual and unexplained stories & theories from around the world.
Originally cut with a lighter psychedelic vibe at London's Strongroom Studios, producer Jake Murray then saw the potential for a HEAVY version & encouraged the band to turn it all up! The result was this song that slaps you round the face for two minutes & then pisses off! "It's definitely the rawest track on the album" says drummer Andrew Wakatsuki "and on the lyrical matter, I'm fascinated by the people who stuck around Centralia for years after their town was burning underground & the air constantly filled with toxic fumes. The residents' distrust of the government, initially for allowing the fire to get out of hand in the first place, seems to have been channelled into thinking the government were trying to rehouse them in a different town so they could steal their coal – coal that's on fire right under their homes!"
Mount Forel have received critical acclaim from the likes of Vive Le Rock, RnR & Louder than War plus radio play from John Kennedy on Radio X, Amazing Radio & many other stations.
With a reputation for interdisciplinary gigs where audiences are either invited to wear blindfolds to enhance the aural experience or paint freely while listening to the band, Mount Forel are not your average band, having grown up living in many cities around the world including Denver/Colorado, Dunedin/New Zealand, Osaka & Tokyo / Japan, Derry/Northern Ireland, Manchester & The Wirral.
This wide range of cultural influences is reflected in their songwriting with references to global issues like climate change, populist politics & societal imbalance. Featuring Ross Thompson (Lead Vocals, Guitar), Takaco Iida (Bass, BVs), Pete Garner (Guitar, Keys) and Andrew Wakatsuki-Robinson (Drums & toys), the bands musical influences stretch far & wide to include post rockers Mogwai & 90s grunge, through to experimental avant-pop Japanese indie bands like Toe, plus 70s psychedelia, Radiohead, Calexico, Efterklang & Hendrix. After meeting under an apple tree in London, they collectively decided to become a multicultural rock band rather than selling cider… and so the story began!
Mount Forel's 2nd album Sub Rosa Stories is an uneasy group of secret symphonic modern tales, with Centralia Sceptics Club being an excellent taste of what's to come. Each petal that falls from the rose tells a story of chaos and consequence from somewhere in the world. Go easy people!
Social Media (Mount Forel)