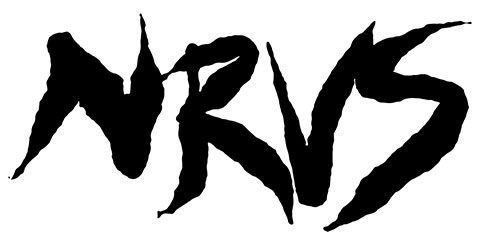 The mysterious London-based outfit conclude with the release of their EP – a space opera for a distopian generation.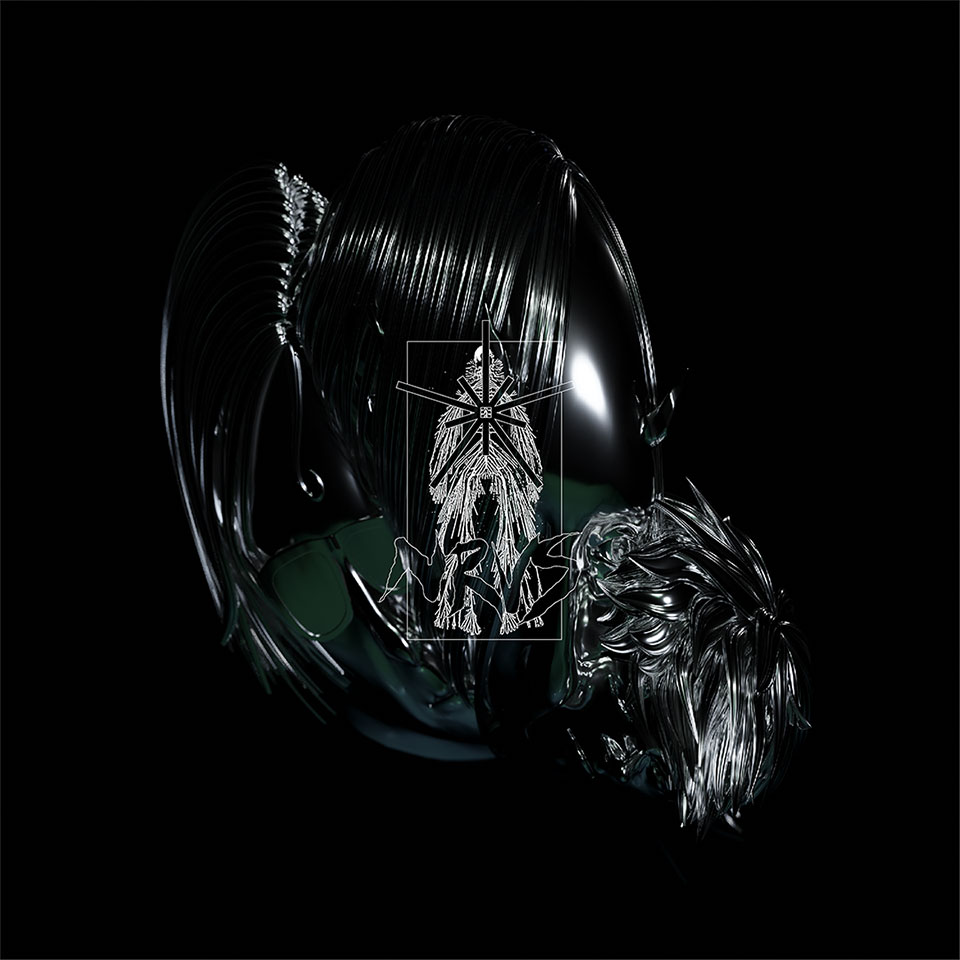 "Bolshy, in yer face punk" Earmilk
"Anthemic, alternative rock . . . contrasted by ironic lyrics" Yuck Magazine
"…off-kilter post-punk bangers" Louder Than War
Anonymous London trio Nrvs bring together their recent output in the form of an EP, consolidating their vision of a dystopian existence that's no longer safely parked in some distant future where people dress in shiny onesies but instead inescapably with us all in the here and now. "Normality is a nightmare" they say "… and we're fully living an end-of-Clockwork-Orange horror show, right here, right now in the science-fiction present". Nrvs are as mad as hell and they're not going to take it anymore!
The EP's been co-produced by the band at Off License studios in South London, where Peeping Drexels, Muck Spreader, Sleaze, Joy Crookes and Attawalpa have all produced great work. Opening track I Like You expresses the one-dimensional banality of falling in love – or should we say 'falling in like' – via a phone screen and the intensely shallow one-dimensional aspect to such an existence. The music's repetitive nature further establishes the idea of a mental (or spiritual) void while being driven home by a Chemical Brothers style block rocking beat and distorted bass line.
Leading on from I Like You is the psyche ballad Breeders – a slowly creeping sense of unease conjured up by an audio palette of sparse ethereal guitar and electronica, morphs into an ever more chaotic landscape, while vocalist Ten Pence questions people's individual motivations for bringing a new version of themselves into a vastly overpopulated and overrun planet.
The EP's crescendo comes with the abrasive post-punk future classic Scum. With its driving grunge guitar leading the way, Scum sees Nrvs at their finest with Ten Pence yet again pointing the lens at all of us humans currently living on the planet – and how, although we're collectively the future of the human race, we're also fucked and on some level seem to actually like it that way!
As with the EP's opening track I Like You, closing track The Sane delves further into the dreary world of industrialised mating! "What's that definition of insanity again? Even Homer Simpson knows it. If you keep trying the same thing over and over again expecting a different outcome, you're insane! But then there's that Scottish king with the spider; He's all 'if at first you don't succeed, try, try again'. But they're talking about the same thing bro! So what the hell are we supposed to learn from that?"
This hip-hop inspired track channels elements of the Wu-Tang's RZA proclaim Nrvs. Before forming Nrvs, Ten Pence was rapping in an underground hip-hop group and in fact still takes inspiration from the Wu-Tang's philosophy today. "These guys were coming from a world that was almost unimaginably far from the world we (Nrvs) grew up in. Yet somehow they were able to communicate that world so that we felt we could imagine what it would be like to live there. That's art – and the world they describe is one that's full of suffering and often terrifying… yet they tell it with such humour, pride and grace that you almost envy them. That's poetry. ODB RIP"
Speaking about the EP as a whole, Ten Pence says "it's not a concept record but it does have arcs. So we had a movie that drew all these songs together into a sort of narrative. If you watch the videos of the four tunes back-to-back… that's the movie." To do this, their sci-fi-not-sci-fi body of work was translated by London creative Grainfreeze (who've worked with Dinosaur Pile Up, Attawalpa, Noel Gallagher, Kendrick Lamar) and 3D artist Matt Bateman (Aphex Twin, Daniel Avery) into a mini 'Space Opera'.
As for the ideas behind the record … Ten Pence says again "Rewatch the matrix: that's not the future, we're already there. The bomb's gone off; we're experiencing the weird still pause, birdsong and all, between detonation and when the shockwave hits us. So falling in love – or breeding – or "sanity" – or just brushing your teeth – are just as full of latent psychic bodyshock as any David Cronenburg film. That's the point of that episode of Rick and Morty: we're all Cronenburgs already; the fact that we haven't – yet – been literally turned inside out doesn't make our insides any less gross. And that's actually kind of beautiful."
Along with frequent visual collaborator Mike Raymond (HMLTD), who's created several retina-scorching videos for the group, Nrvs are shaping "a nightmare-normal vision of the near future, that you can dance to". Their music has enjoyed radio play from Radio X DJ John Kennedy, Steve Lamacq on BBC 6Music, Jack Saunders on BBC Radio 1, BBC Introducing Yorkshire (See Yer was their Record of the Week) and many other stations around the globe. Now, after a period of "exile" at Her Majesty's pleasure for Ten Pence, the London based trio are gearing up to present an anonymous live experience alongside the EP release that will send you back to your shrink!
Many artists have been shrouded in mystery: the music and the visuals should strike you first, whether you're ready for them or not, and on this debut EP, Nrvs aim to spell out the writing that's already on the wall – the story continues…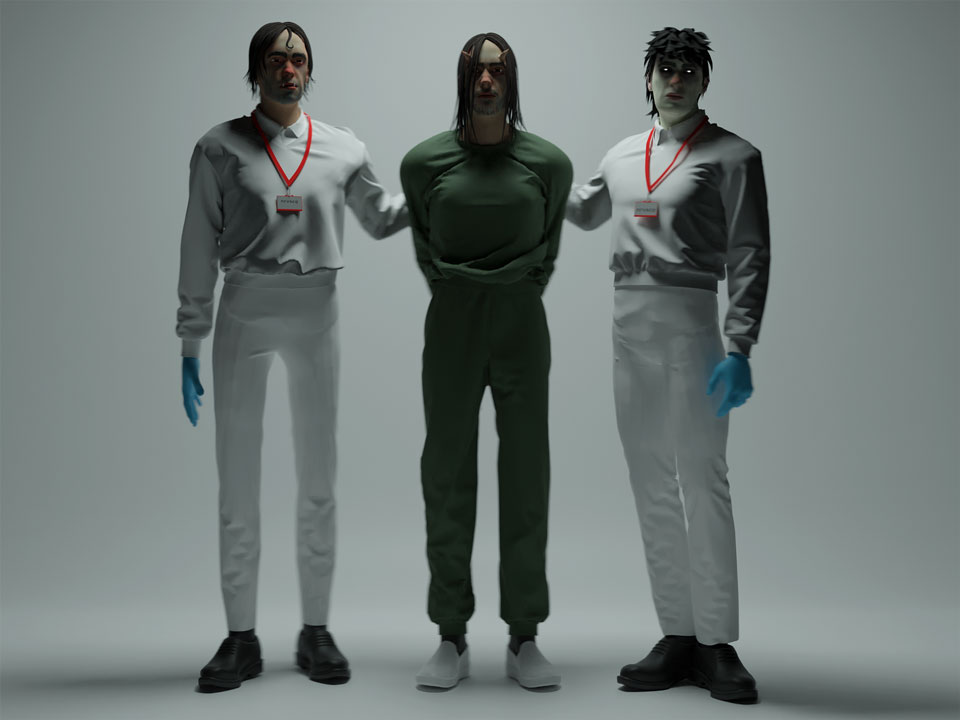 Phil Legg
2022-09-30T09:42:00+00:00