The mysterious London-based outfit release the 1st single from their upcoming EP of the same name.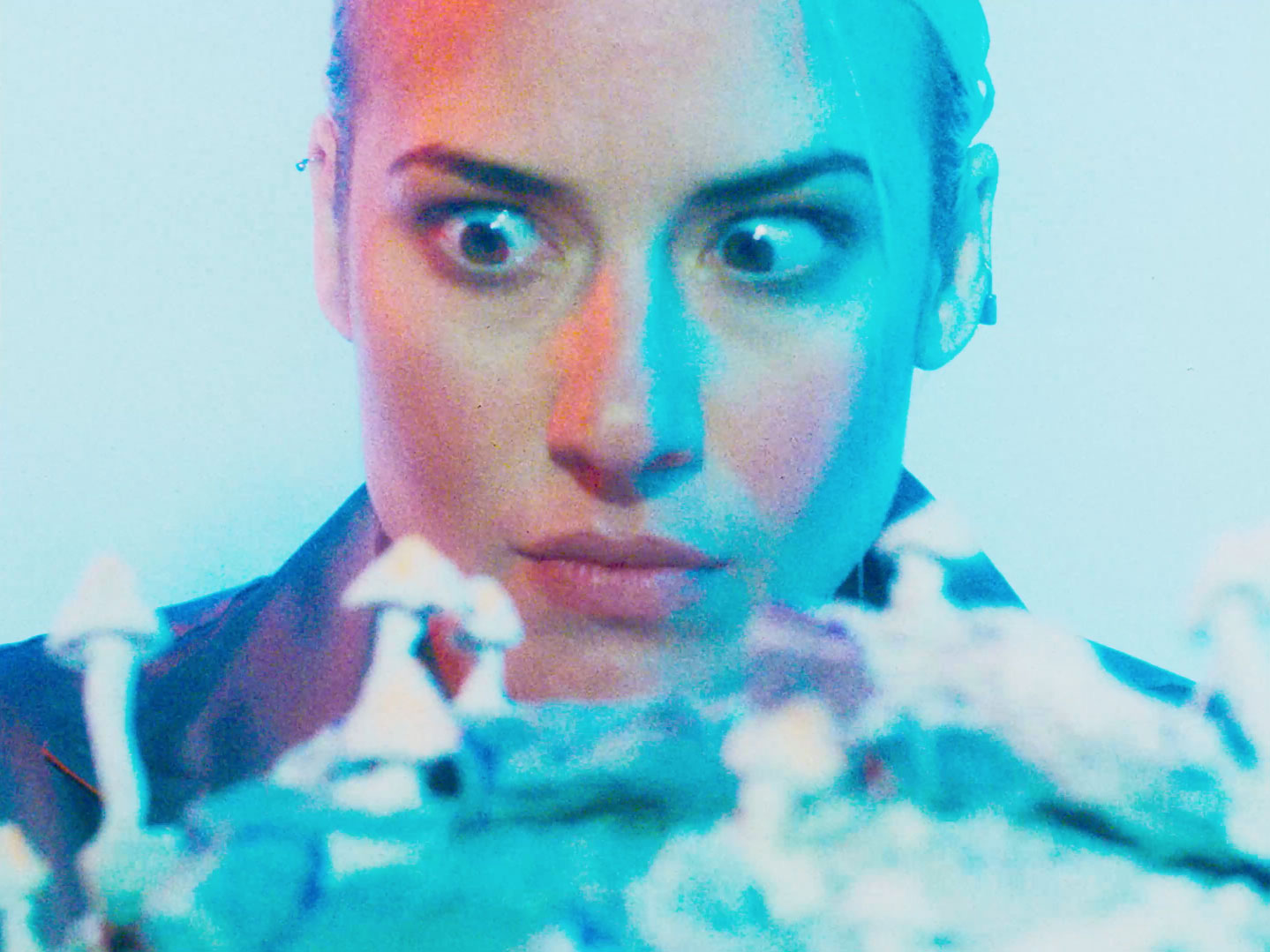 "Bolshy, in yer face punk" Earmilk
"Anthemic, alternative rock . . . contrasted by ironic lyrics" Yuck Magazine
"…off-kilter post-punk bangers" Louder Than War
Mysterious London-based outfit Nrvs return with another thunderous single, I Like You. The tune shares the industrial sonic realm of Sleaford Mods and the punk spittings of Amyl and the Sniffers, as well as the bombastic beats of The Streets. I Like You is the first single from their upcoming EP of the same name, which is due for release this Autumn. The EP documents Nrvs' ongoing experiment to find out how much they can turn a groove upside down and inside out, and still "make you dance like Ian Curtis would dance to the Wu-Tang Clan on crack."
I Like You is about how basic humans really are. As Nrvs 01 puts it, "Humans are really basic. All that love stuff, songs, poems, suicide notes, Tinder, it all boils down to one thing. I like you. Do you like me? It's the ultimate vulnerability". And now boiled even further, to a thumb on a screen …", Nrvs 02: "So much safer!"
I Like You was co-produced by Matt Allchin (Florence and the Machine, Attawalpa, Joy Crookes) at his Off License studio in Camberwell, South London. It draws on influences like Wu-Tang, Warsaw, The Breeders, alongside non-musical touchstones ADHD, the ("fucking") internet, the band's involvement with Extinction Rebellion. They managed to get the coppers dancing to Faithless around the pink boat in Oxford Circus; good luck keeping still to I Like You.
Digital art collective Grain Freeze (Dinosaur Pile Up, Attawalpa, Noel Gallagher) have delivered a high-intensity visual hit of sci-fi to accompany I Like You – an unnatural blend of Tarkovsky's Solaris and Flash Gordon. A lonely astronaut orbits the strange planet Talos 5. When the planet appears to start sending her needy text messages, she doesn't know if the universe has gone mad … or just her. Grain Freeze's Ralph Fuller says "Initially the video was a response to the song's lyrics, a narrative of two potential lovers trying to connect via smartphones. It morphed into a mini space opera involving mycelium, alien life & the end of the world!"
Previous singles Bad Taste, Revolution Traffic and See Yer Hate To Be Yer have enjoyed spins on Jack Saunders' BBC Radio 1 show and BBC Introducing Yorkshire (See Yer was their Record of the Week). The trio are currently gearing up to present an anonymous live experience that will send you back to your shrink. Along with frequent visual collaborator Mike Raymond (HMLTD), who has created several retina-scorching videos for the group, Nrvs are shaping "a nightmare-normal vision of the near future, that you can dance to".
Many great artists have been shrouded in mystery: the music and the visuals strike you first – whether you want it or not – and the beat-driven heaviness delivered behind a wall of new wave guitars and electronics makes I Like You an utterly irresistible prospect.