Mysterious London-based outfit Nrvs are back with their new single Scum & its retina-scorching video.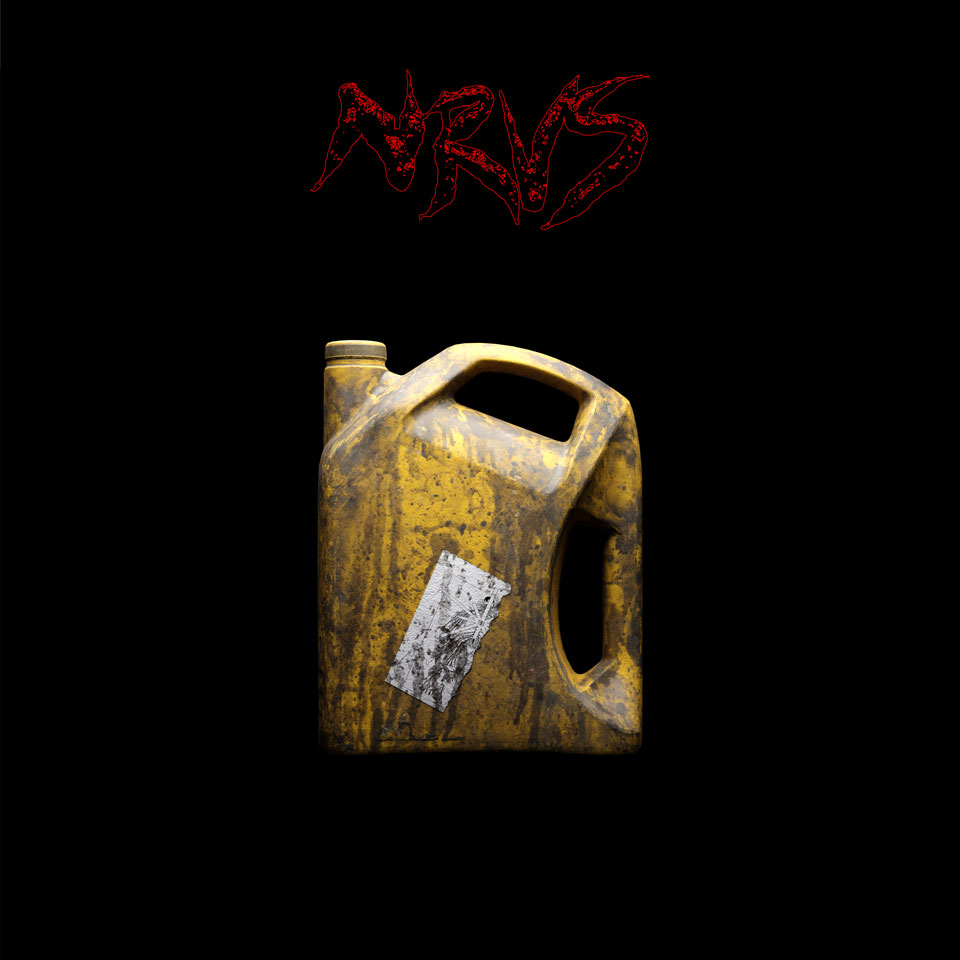 "Nrvs have an innate punk swagger" Hard of Hearing
"Perhaps the anarchic drive behind Nrvs and other bands in the agitprop arena is a necessary cultural response" Subba-Cultcha
"…off-kilter post-punk bangers" Louder Than War
A new season, a new feeling and Nrvs are back with their inimitable take on humanity's downward spiral into a dysfunctional entropic existence! Having left us spellbound with their take on the one-dimensional aspect of online relationships with I Like You, and then questioning our individual motivations for creating a new version of ourselves on Breeders, the anonymous galactic trio now come with Scum – the next offering in their episodic upcoming sci-fi EP I Like You, due out late summer.
With its abrasive minimalist post-punk feel and Velvets inspired grunge guitar, this latest song (& the first they ever wrote) sees key member Ten Pence proclaiming deeply about his place in the world and the seeming futility behind trying to make a difference. "So what about Scum? We're all scum" say Nrvs, "we're the future of the human race and we're fucked, as Extinction Rebellion used to say when they were cool – and we love it, or at least we seem to! Us lot just happen to be feeling it at the moment cos we happen to be alive now, so we're the toppest layer of the pond… scum, get it?"
Scum is the third song from Nrvs' upcoming EP, co-produced by the band at Off License studios in South London, where Peeping Drexels, Muck Spreader, Sleaze, Joy Crookes and Attawalpa have all frequented.
As with their previous singles, Scum continues with the sci-fi visuals from London director Grain Freeze (Dinosaur Pile Up, Attawalpa, Noel Gallagher, Kendrick Lamar) & this time 3D artist Matt Bateman (Aphex Twin, Daniel Avery) brings his animation skills to the party. Scum is the latest film in the saga following an astronaut on a journey to the edge of the universe. In this episode she falls into a computer system & finds herself turned into an avatar in a 3-dimensional world – Is this a sci-fi simulation? Has the alien planet found a better way to talk to her?
Nrvs' music has enjoyed radio play on Radio X's Xposure show, Jack Saunders' BBC Radio 1 show, BBC Introducing Yorkshire (See Yer was their Record of the Week) and many other stations around the globe. Now, after a period of exile for Ten Pence, the London based trio are gearing up to present an anonymous live experience that will send you back to your shrink. Along with frequent visual collaborator Mike Raymond (HMLTD), who has created several retina-scorching videos for the group, Nrvs are shaping "a nightmare-normal vision of the near future, that you can dance to".
Many artists have been shrouded in mystery: the music and the visuals should strike you first – whether you're ready for them or not. But does the stark delivery on Scum leaves us wondering when we'll ever get outta here – or is our fate to be locked in a dystopian decline forever – cheer up, we're all in the same boat!