Crappy-go-lucky indie slacker Rainn Byrns sings about closure in relationships & the unease felt when things are left unresolved.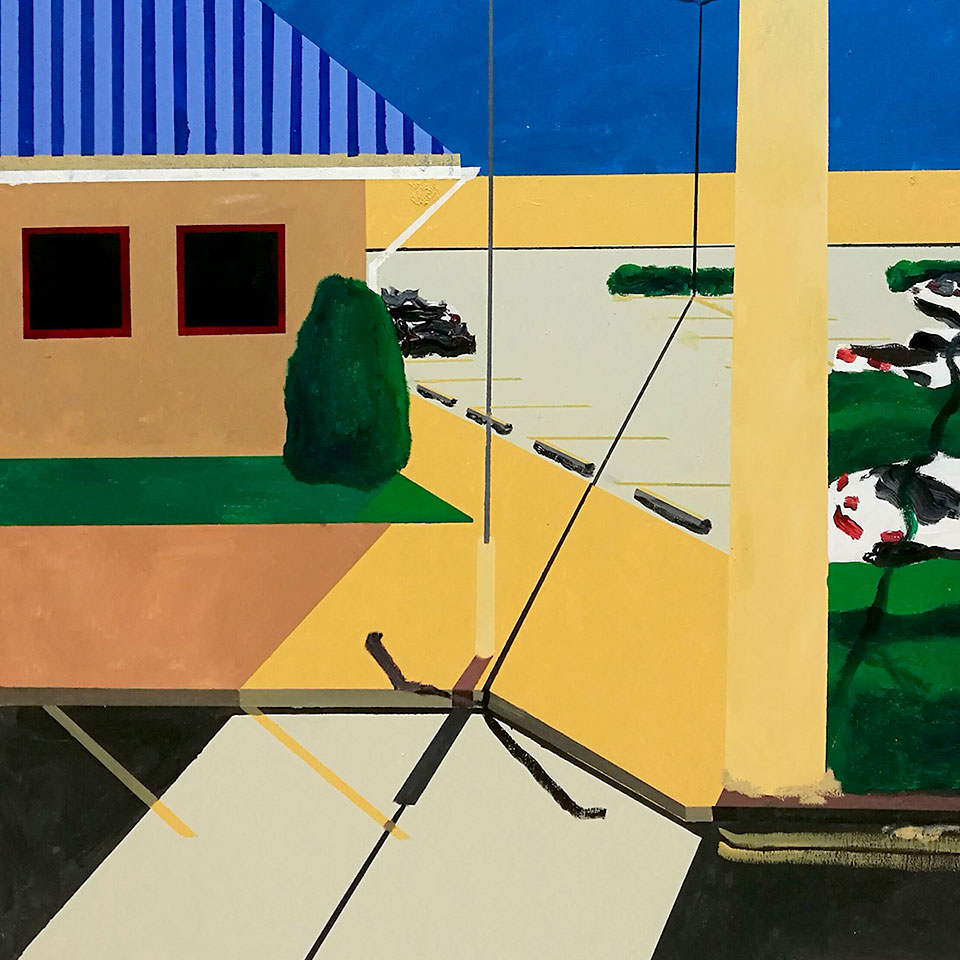 – Out Now : Impact date 16th Dec –
"There's a healthy charm of vulnerability to Rainn Byrns' songwriting" So Young
"Sounding excellent" John Kennedy / Radio X
"Hook-laden vocal melodies shine a light upon Byrns' humorous approach to the difficulties of everyday life" Hard of Hearing
Following on from recent singles Never Ending Story & Big, Texas born, Swindon bred South Londoner Rainn Byrns releases Tailspin – an indie lo-fi diamond bursting with melody that's taken from the artist's debut album New In Town.
With its 'straight out the box' infectious intro riff & upbeat, happy feel, Tailspin hits the ground running, while in keeping with his own 'crappy-go-lucky' take on life & relationships, Rainn paints a more sombre picture singing about seeking closure in relationships & the unease felt when things are left open-ended & unresolved.
As with all of Rainn's recorded music, Tailspin was recorded at his home studio in Peckham (known for its super-rich art scene) where he plays all the instruments himself using only analogue recording techniques.
Rainn spent the early part of his life moving around the world & has absorbed a wide range of musical influences, citing Jonathan Richman for his honesty in the songwriting, Japanese artist & producer Haroumi Hosono for his astounding versatility, Lou Reed & Brazilian music from 1920s to 1970s as all key points of inspiration.
As well as singing & playing all the instruments on his self-produced recordings, Rainn has taken time to put together a band of like-minded souls to take his music to a live audience. Having eventually persuaded school friend Tom to join him on drums, he then met guitarist Felix after an evening of bonding over guitar amp lust & a love for lo-fi music. Lastly Nicole offered to stand in on bass when they were offered a sold-out support for New Zealand legends The Beths. After learning the bass from scratch in just one week she decided to fully commit, & so the perfect live band was formed.
With his talent already recognised by The Line Of Best Fit, DIY, Dork, Hard of Hearing, So Young, Yuck, The Guardian + Radio X DJ John Kennedy & BBC 6Music's Steve Lamacq, this 'crappy-go-lucky' character has an innate talent for writing from the heart with total honesty, even if it's a bit ugly sometimes, catching a mood that can be full of sadness but equally hopeful.
As the third single taken from his debut album, Tailspin is further proof of Rainn's songwriting prowess & shows off his natural ability to write, produce & perform the music he makes in its entirety.