Nashville based RnB artist plays it slow and sensual as she speaks out about female empowerment on this UK produced EP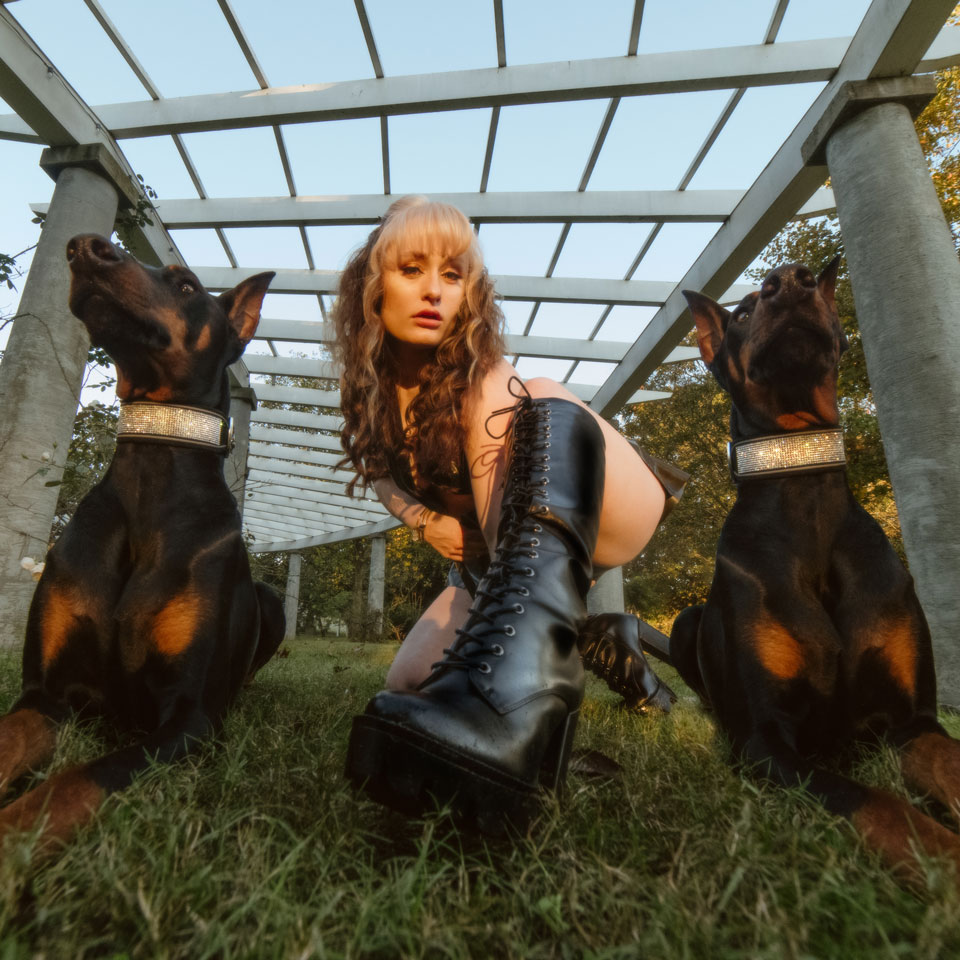 – Out Now | Impact Date: 21st July –
Format: Digital EP
Genre: RnB, Slow-Jamz
Hailing from Bristol, Tennessee, US RnB singer Ria Barkr has an undeniable passion for creating music as deep as her roots. A relative of the Carter family & daughter of a singing prodigy who's worked with Whitney Houston, Mick Jagger & Bob Marley, Ria releases her debut EP ALPHA SHE – a fresh collection of songs about empowering feminine masculinity & challenging society's view of women.
Key track from the EP, Monday, with its sultry flavours & downtempo groove, makes for a future slow-jam classic. With a passionate vocal performance that clearly echoes someone who's spent time listening to the world's greatest soul voices, the lyric "I pay the bills with a job I don't like, Monday on my mind always watching my clock" epitomises all that the song's about, making your way in the world while always keeping a focus on what you're looking to achieve. Ria explains that "one of my favourite singles on the EP is Monday. It tells a story that encourages people to pursue their passion, even when it doesn't feel possible. This song definitely lets the listener in on how I felt when I was working a job that didn't align with my purpose. I hope it encourages others to keep hold of what they believe in and work towards it above all else".
Other tracks on the EP include the hook laden Tennis, Morning Would with its bright & uplifting melody and the darker vibe of Stopwatch. Wherever you look on this EP, the vocal delivery is first class and shows off the true calibre of this fresh, new Pop, RnB talent. With a message about feminine masculinity – whether it's about sexuality, being dominant in a relationship, taking back your power, or being vulnerable about something you're going through – Ria's lyrics are well on point.
Ria spent her formative years listening to modern icons like Christina Aguilera, Whitney Houston & Jennifer Hudson, all of whom have influenced her buttery-smooth vocals. No stranger to the stage, she's also shared the stage with Emmy winning Broadway stars & made it onto America's Got Talent at just 14 years old – but it was when Ria did a session with renowned jazz pianist Jeff Franzel (Frank Sinatra, Josh Groban, The Temptations) that she was ready to begin singing about her own truth. In February 2020, Ria came to the UK to start working with UK producer Jared Harding and together they recorded the ALPHA SHE EP during the global lockdown.
Having performed at this year's SXSW festival to great applause, Ria Barkr then visited the UK for a promotional radio tour around the EP. Now back in the States, if you're interested in interviewing Ria via Zoom, please get back to arrange.