UK garage rockers tempt us with You Follow Me Around as they ramp up toward the release of new album Night Terrors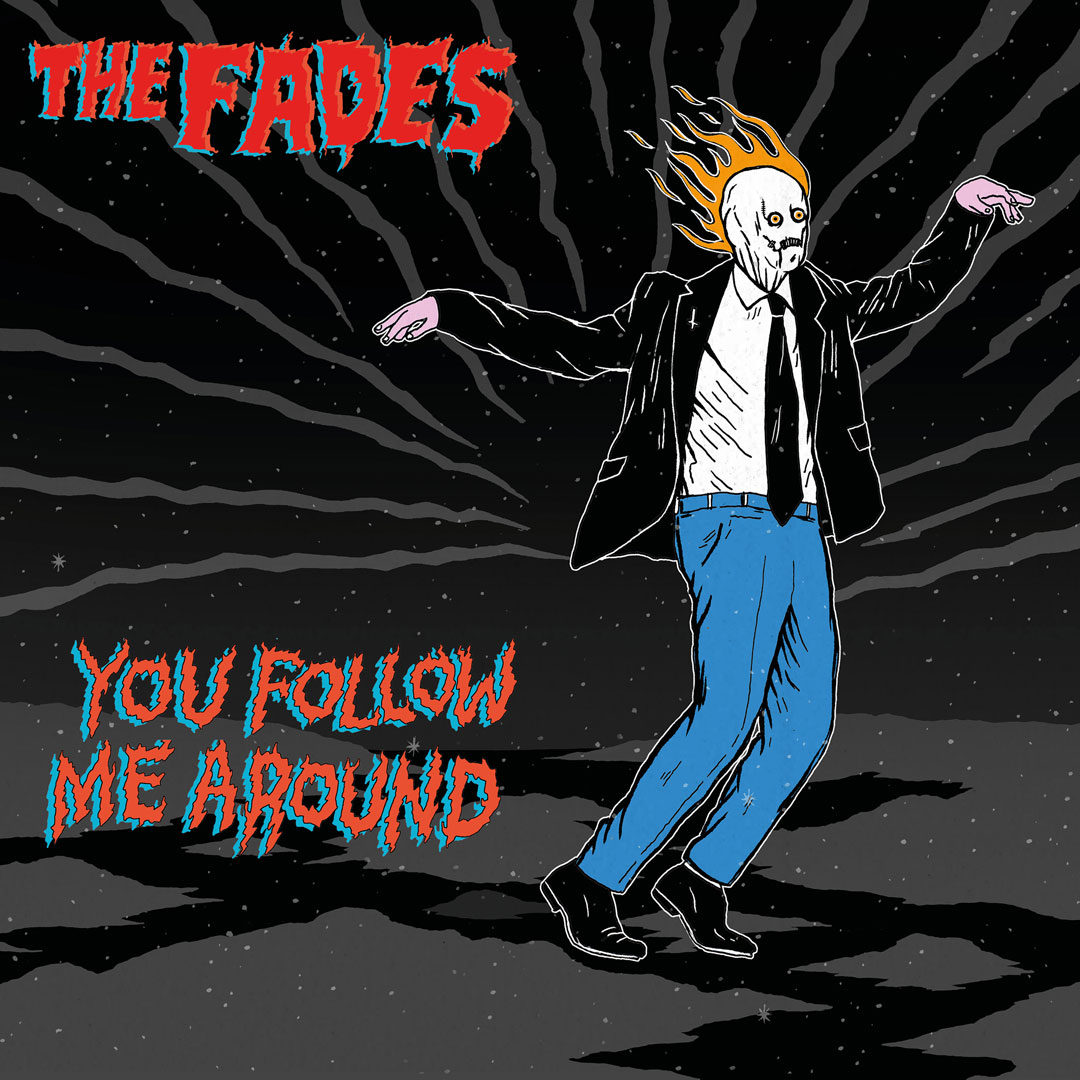 "It's like someone fired a surf-punk into the sun at warp speed while a heavenly choir rejoices in the shredding with their beatific aaaahs"  Fresh On the Net
London based post punks The Fades are back with a new album – You Follow Me Around is the first cut from it & a taste of what's to come. With DJs like Steve Lamacq, John Kennedy & Marc Riley supporting various releases & glowing write ups in Louder Than War, Fresh on The Net & alike, The Fades are a band who've consistently turned adversity to their advantage, finding the best in life while not taking themselves too seriously.
Recorded in Brixton, South London using an array of analogue equipment, You Follow Me Around is a raucous indie post-punk blast of alternative pop, recalling the time when lead-singer Dave Lightfoot was stalked by both an ex-partner & his own cat clambering for affection at home – a sort of dual experience of enforced attention from very different sources. "The song was written at a very difficult time when this ex-partner was seriously harassing me" says Dave. "It made me ill & I lost so much weight but in the usual 'Fades' way, I managed to make light of it by linking the song to my cat, who was also harassing me but in a much more loving way. Basically, I took the positive approach to a very stressful situation & then a song came out of it".
In true punk DIY style, The Fades recorded their debut single above a chip-shop on the Staines Road in West London. It was quickly picked up by Steve Lamacq who played it on national radio & soon a buzz was building around the band. Then explosive gigs with bands like Ocean Colour Scene, Bloc Party, The Mystery Jets & German rockers Art Brut gained them a reputation for raucous mayhem, including a penchant for multi-band clothes swapping on stage! Next up, US indie label Cranky Girl Records arranged for an East Coast tour of the States alongside some American releases, which all culminated in a whirlwind of gigs, parties & scintillating scotoma!
Buoyed on by a new-found enthusiasm when they sold out of their 2020 vinyl album Ragnarok & embracing the 'new reality' of working from home during lockdown with many a remote writing session, the band went back into the studio to record upcoming LP Night Terrors, from which You Follow Me Around is taken.
With an appearance at this summer's Guilfest & launch party at Putney's Half Moon, The Fades continue to lead the way in 2022. We'd advise you follow them around too – at their gigs if you're about & definitely on their socials. After all you don't wanna miss the party do you!