Merging blues & electronica in their own inimitable way, The Roadside Bandits Project return with Down Down – a taste of what's to come on their upcoming LP.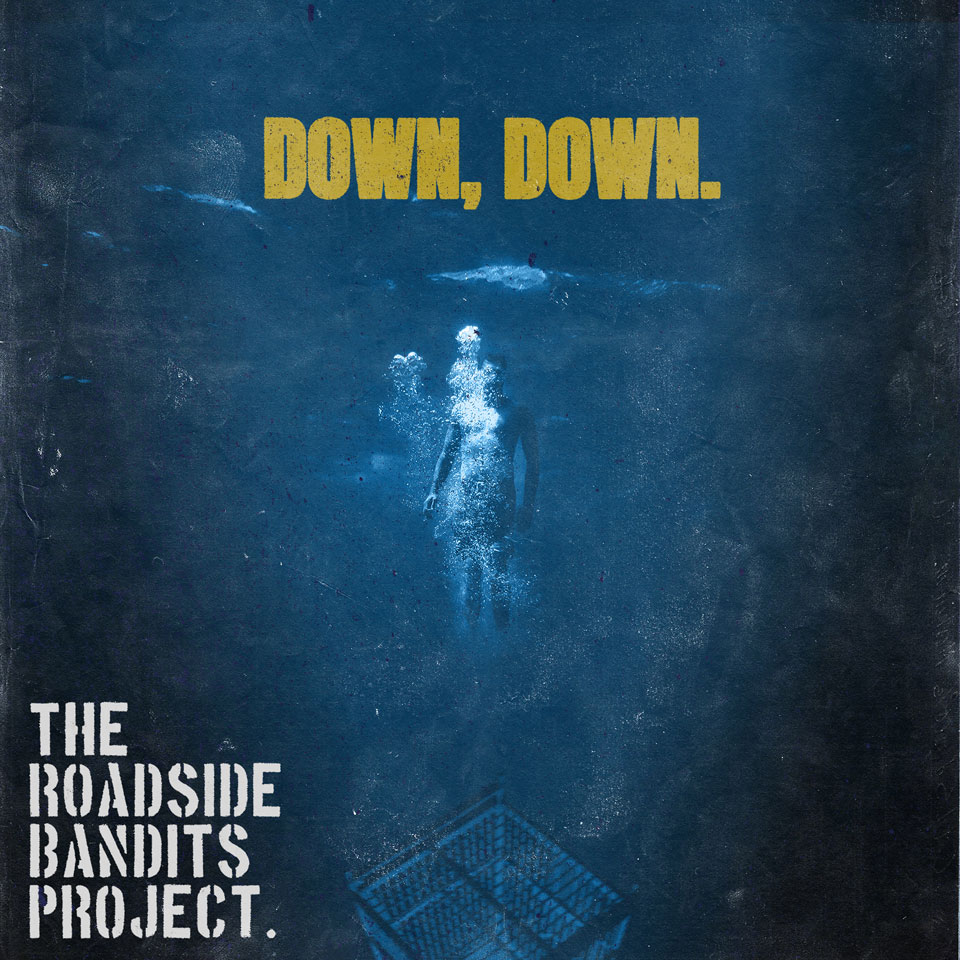 – Release Date: 31st March –
Format: Digital Single
Label: Dharma Records
Genre: Blues Rock, Alt Rock
After the critical success of their 2020 debut album, blues aficionados The Roadside Bandits Project are back with a new single Down Down – an atmospheric blues track that tackles mental health issues while also recognising the idea of hope.
Co-written by Bandits main man Santi Arribas and the track's vocalist Julian Casewell, Down Down merges classic 'Morricone' style blues guitar riffs with analogue electronica to create a dark sonic landscape. Over this, Casewell's dramatic reverb-laden vocal performance tells of the isolation felt by those locked in the struggle, only to close the song with a hopeful plea to "Come on home and blaze away the pain".
As co-writer, producer and player of guitar, keys and synth on the single, Santi Arribas says "the song talks about mental health and what it can do to those with issues, particularly young people – but it tries to say there's always a glimmer of hope to be had, the proverbial 'light at the end of the tunnel' if you like. Many people either suffer from it themselves or have close friends that do and often it's something people don't even see as a problem. It's a subject very important to me personally and I feel very passionate about it, so I thought we would try and talk about it through the music". With a rhythm section supplied by Craig David, Amy Winehouse drummer Frank Tontoh and Noel Gallagher's bass player Mark Neary, Down Down is a taste of what's to come on The Roadside Bandits Project's upcoming album due out this summer.
The Roadside Bandits Project is the brainchild of Santi Arribas whose career in music has spanned record production and mixing through to club / venue sound design and more. His creative influences include classic guitarists like Stevie Ray Vaughan, Robert Johnson and BB King, as well as the blues and psychedelia genres as a whole. On the visual front, Arribas cites Edward Hopper's 1920's urban themed paintings as a point of inspiration for some of his output but also has a love of impressionism and in particular the artists Monet and Sorolla.
With a new album due out soon that features input from a whole host of top musicians, The Roadside Bandits Project continue on their journey, merging classic blues guitar playing and electronica in a contemporary way to deliver their distinctive style. The single Down Down marks the start of a new chapter in which the band's upcoming long-player promises to unearth many a blues-tinged treasure.
Be sure to follow on your preferred social media platform for news and updates.
Connect with The Roadside Bandits Project