Merging blues & electronica in their own distinctive way, The Roadside Bandits Project release their sophomore album featuring Gang of Four's JJ Sterry & other world-class musicians.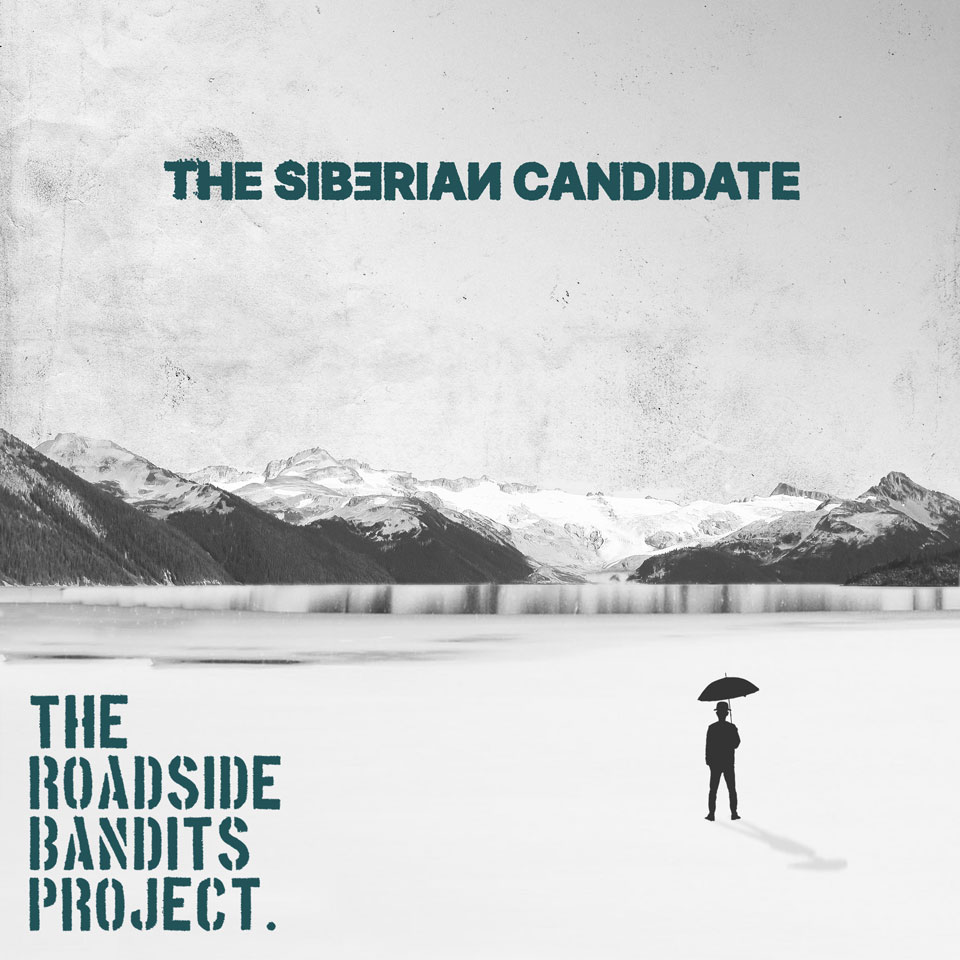 – Release Date: 25th Aug –
Format: Digital Album
Label: Dharma Records
Genre: Blues Rock, Alt Rock
"If Arribas is trying to attract a younger audience to the blues or the older, more traditional listeners into accepting electronica… this very listenable release might just work!" Norman Darwin / Pipeline Instrumental
Having introduced the world to his ground-breaking sound mash-up of blues rock and club-based electronica during lockdown on the eponymous debut The Roadside Bandits Project, the group's central character, London based Spanish Canarian Santi Arribas is back with sophomore album The Siberian Candidate – the next chapter in his exploration of the blues and club culture.
With taster single Down Down released earlier this year and picking up BBC Introducing & Amazing Radio support amongst others, The Siberian Candidate is a body of work that reflects on the post-pandemic / Brexit Britain and to a certain extent the whole world that we now find ourselves in, either lyrically or conceptually on the album instrumentals. In a landscape of disruption, rebalancing and fear of the new world order that's now emerging from that situation, The Roadside Bandits Project let out their anxieties through a collection of intense blues performances, interwoven amidst a rich tapestry of electronica that widens the record's appeal through its unusual mix of genres.
Featuring a bevy of A-list musicians who've worked with the likes of Noel Gallagher, Gang of Four, Ian Gillan, Baxter Dury, Amy Winehouse & Jamiroquai, project producer, guitarist and keyboard player Santi Arribas was keen to move the sound on from their first album, making the 'blues roots' element less obvious but still lurking in the background. As for vocals on the album, opening track NOTHiNG, about the UK "cost of living crisis" features Gang of Four's JJ Sterry while Julian Casewell of The King's Pistol features on the single Down Down, about mental health, as well as the tracks Little Babylon, C'Mon and Wastelands. For further detail please see below for a track by track description, detailing lyrics and the inspiration behind the music for each track.
The Roadside Bandits Project is the brainchild of Santi Arribas whose career in music has spanned record production and mixing, through to club / venue sound design for the world-famous Ministry of Sound and more. His creative influences include classic guitarists like Stevie Ray Vaughan, Robert Johnson and BB King, as well as the blues and psychedelia genres as a whole. On the visual front, Arribas cites realist Edward Hopper's 1920's urban themed paintings as a point of inspiration for some of his output but also has a love for the output of Dutch photographer / film director Anton Corbijn.
Track Descriptions
NOTHiNG – Written in a minor blues format to establish a sad and soulful tone, this opening track on the album features Gang of Four vocalist JJ Sterry, who also co-wrote the track with Arribas. It's about the cost of living crisis and plays off the UK Prime Minister's comment about the country needing more people to learn maths with the lyric "don't need a maths degree to know, Zero times one is still zero".
Down Down – A song about mental health and how it affects young people, co-written by Arribas and vocalist Julian Casewell, that merges classic 'Morricone' style blues guitar riffs with analogue electronica to create a dark sonic landscape. Over this, Casewell's dramatic reverb-laden vocal tells of the isolation felt by those locked in the struggle, only to close the song with a hopeful plea to "Come on home and blaze away the pain".
Led By Donkeys – An instrumental track inspired by the idea of countries being led by donkeys. A bit chaotic and intense but the idea was to reflect the chaos we've been seeing and experiencing in recent years.
The Siberian Candidate – Another instrumental track that for Arribas conjures up imagery around a large desolate landscape and hence the title.
Reshuffle – A traditional up-tempo rock n' roll blues featuring Frank Tontoh on drums (Amy Winehouse, Cat Stevens, Jack Bruce, George Michael) and David Battiscombe on bass (Placebo, Manic Street Preachers, Doves, Genesis). Pulling on various blues guitar influences, Arribas plays three solos, each stylistically different and conceptually from a different decade. The title's a bit tongue-in-cheek referring to the many UK government reshuffles people have been seeing in recent years.
Little Babylon – Written in the midst of the COVID pandemic when the world was going though one of the most challenging times in living memory. People were going through a very painful period of not being able to be with their loved ones, attend funerals or even have a life outside the four walls of their homes, only to then find out about parties at 10 Downing Street – basically a track about corruption and sleaze.
C'Mon – A song about people concluding that they're being taken for a ride by those in power.  Musically with a more hard-rock edge to the playing and a brass section for colour, the track was originally conceived around a fuzz-guitar riff, over which Frank Tontoh and others built up the track.
Wastelands – Another minor blues but this time with some psychedelic touches and featuring Jamiroquai's Matt Johnson on electric piano. Lyrically it's a song about the UK government's promise of levelling up which is yet to materialise.
Time Again – Originally an instrumental, which then had lyrics added by Nashville and London based singer-songwriter Tommy Smith. It's a soulful minor blues about difficulties encountered in life and seemingly impossible chances.
Down Down (Highway Reprise) – The original instrumental version of track 2 on the album before it had lyrics. Conceived when driving through 'big country' landscapes.
Lifeboat – an ambient and chilled track to finish the album – this has more of a delta blues flavour to it, along with a title that pays homage to the RNLI (Royal National Lifeboat Institute) – a charity that does an incredible job of rescuing people at sea every day.
Connect with The Roadside Bandits Project