On the eve of their 2nd album release, The Roadside Bandits Project come with the single Time Again – a tale of chance and staring it full in the face.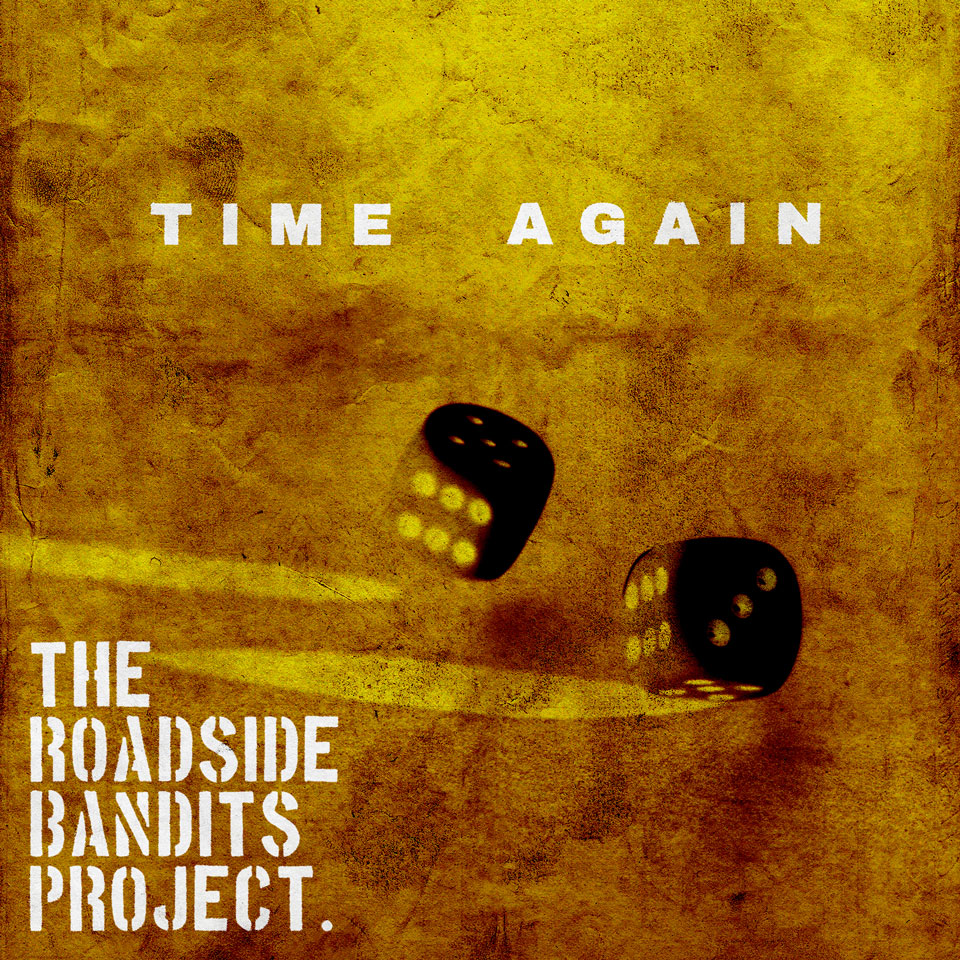 Format: Digital Single
Label: Dharma Records
Genre: Blues Rock, Alt Rock
Following the release earlier this year of their singles Down Down and NOTHiNG as featured on BBC Introducing & Amazing Radio's Roots & Indie playlists, The Roadside Bandits Project release Time Again – the third single from their upcoming sophomore album The Siberian Candidate.
A dark foreboding almost cinematic atmosphere sets the scene on this seemingly fateful tale of chance and earned luck. Featuring Nashville based Leogun vocalist Tommy Smith, the lyrics tell of the difficulties encountered in life and the seemingly impossible chances that we all face at points along our own journey through it all. "It's the greatest show on Earth and its for all of us" sings Smith on his impassioned performance but in all of life's scenarios there are winners and losers – which one are you?
Arribas explains his inspiration behind the track as follows: "Originally an instrumental, I was inspired to take it further after Tommy sang a few lines over it one day. In some way it seemed to speak to me about the path we all have to navigate in life and how difficult it can be, to make those sort of decisions that can have such an effect on our personal happiness and fulfilment – for me a heartfelt message to weave into a song".
The Roadside Bandits Project is the brainchild of Santi Arribas whose career in music has spanned record production and mixing, through to club / venue sound design for the world-famous Ministry of Sound and more. His creative influences include classic guitarists like Stevie Ray Vaughan, Robert Johnson and BB King, as well as the blues and psychedelia genres as a whole. On the visual front, Arribas cites realist Edward Hopper's 1920's urban themed paintings as a point of inspiration for some of his output but also has a love for the output of Dutch photographer / film director Anton Corbijn.
Be sure to follow on your preferred social media platform for news and updates.
Connect with The Roadside Bandits Project