A Bit About Us

We are a dynamic team of professionals with a wealth of experience who have a genuine passion for music and its impact on people all over the world.
We have worked hard to develop our relationships with the gatekeepers of the music industry over the years and have built an enviable contacts database across all areas of the media, both nationally and internationally. We do not work within one genre or niche either, and actually thrive on representing a varied roster of acts and projects.
Futureproof was founded, and is run by, Phil Legg, who has vast experience in the music business as a musician, promotions / label manager plus producer and engineer of multi-platinum chart topping releases. We can offer an unrivalled wealth of experience in guiding artists through the processes of grassroots establishment and mainstream audience crossover.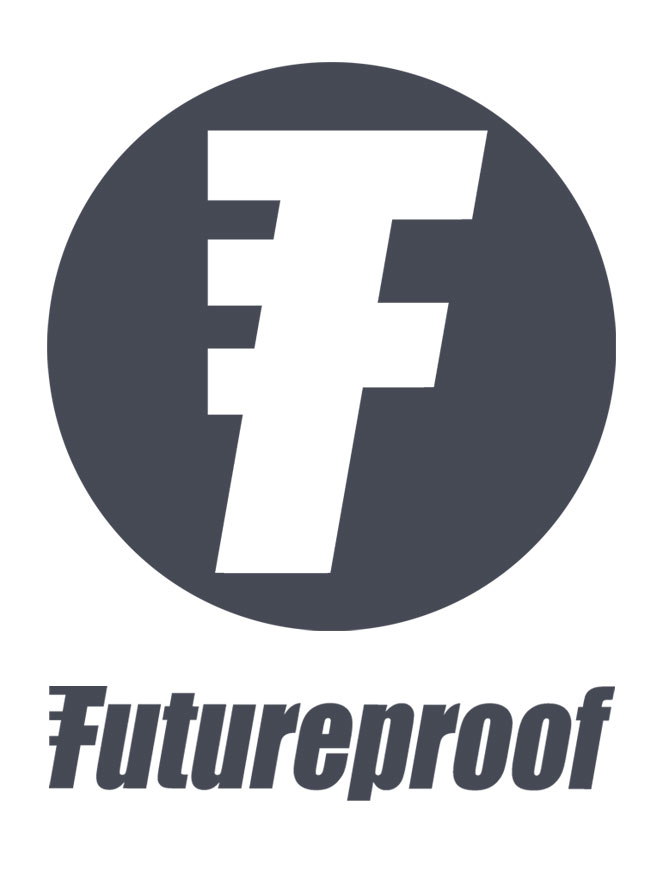 Phil Legg
Futureproof founder, Phil Legg, has a prestigious background in the industry that leaves him well placed to recognise potential and create the right promotional vehicle for each artist. As a guitarist in one of the first bands signed by Rough Trade, Phil cut his teeth gigging alongside seminal bands from the post punk era, before having great success as a producer/engineer working on many multi platinum hits. He's gained much respect from gatekeepers in all areas of media including radio, press, streaming, TV, sync and others. He has a steely determination to gain exposure for all of Futureproof's clients and an unparalleled understanding of the fast evolving world of online marketing.
Kevin Fuccillo
With a wealth of experience in running facebook ads on both large and small budgets, Kevin is a master in delivering consistent results and his attention to detail when building targeted audiences is second to none. In addition to his marketing and promotional work, Kevin's comprehensive understanding of metadata, digital delivery plus PRO registration and management, make him a valued member of the Futureproof team.
Kevin went to The Brit School before studying Film & TV Composition at Leeds Conservatoire. He has gone on to compose original music and sound design for various films and theatre productions. www.kevinfuccillomusic.com
Helen Bugler
With a background in fine art, Helen is developing our branding department and overseeing the content management for various websites Futureproof look after. On the promotions front, she is building up an unparalleled knowledge in the world of digital streaming curators, as well as building great relationships with our specialist regional radio DJs and Programme Controllers. Her management of our database, which boasts an enviable lists of influential industry players, ensures all information is accurate and up to date, so enabling the team to maximise effectiveness in all they do. Helen also oversees our royalties department and other financial areas involved in the smooth running of the company.
Read more about Phil
Phil followed his passion for music and moved to London in 1978. The risk paid off and he joined band Essential Logic as part of what Rolling Stone journalist Greil Marcus referred to as 'Britain's post punk pop avant-garde'. Playing guitar for the band alongside Lora Logic of X Ray Spex as well as later joining fellow luminaries of the scene The Members, it's clear that Phil's credentials as an artist are rooted in the punk movement. One of Rough Trade's earliest signings in 1979, Essential Logic released their debut seminal album 'Beat Rhythm News – Waddle Ya Play' before going on to grace the hallowed stage of John Peel's show, recording various BBC sessions for him between 1978 & 1981. The band also enjoyed an esteemed live career performing with the likes of Joy Division, Iggy Pop, Teardrop Explodes, Human League, The Pop Group, The Normal, Scritti Politti, The Raincoats and The Slits and establishing a place in punk history.
Following Essential Logic's demise, Phil switched sides at the recording studio and went on to work with an array of notorious artists as an engineer/producer including Depeche Mode, Terence Trent D'Arby,  Sade, Desree, The Waterboys, The Rolling Stones, Boy George, Erasure and many more.
In the 90s Phil's remix work was with artists like De La Soul, PM Dawn, Lisa Stansfield, Whitney Houston, Eternal, had his own composition used on Sony Playstation's Gran Turismo and even scored music for the documentary 'Life, Death & Damien Hirst', used to publicise the Enfant Terrible's New York show.
In 2000 Phil created Futureproof, launching it as a hugely successful clubnight and later turning it into the highly regarded company it is today.
Started by Phil Legg in 2004 after the success of the eponymous award winning club night, Futureproof initially released tracks featuring Rodney P & Neneh Cherry as a record label. Since then, Futureproof has gone on to become a professional UK based Label Services Company covering Radio/TV, Printed / Online Press plus Social Media promotion/marketing, Digital Distribution and Music Sync services. Showcasing its artists in the most fitting environment, whether it be nationally respected venues, London hotspots or something a little more on the edge (like their 2009 'Late at Tate' event for Tate Britain), Futureproof work closely with independent artists and bands helping them reach their full potential through media exposure and similar activities.
Artists worked with include AFFAIRS, Afrikan Boy, Blair Jollands, the clear, Dan Lyons, Glen Matlock, Jon Byrne, Liv Austen, Lekan Babalola, Loretta Heywood, Moelogo, Mojo FIns, Mutya Buena, My Vitriol, Nneka, Oscar Mic, Right Said Fred, Robbie Boyd, Tahmac, Urban Voodoo Machine, V0iD and more . .
In 2019 the record label was relaunched with releases from Hull based punk rockers Black Lime and ex Fat White Family / Phobophobes drummer Dan Lyons, who's debut album SubSuburbia was released to critical acclaim on digital, CD & vinyl formats. 2021 sees the label growing its artist roster & are looking for indie / alternative artists to work with – if you'd like to send in music for consideration please email phil@futureproofpromotions.com.