Let us know what you think and download an MP3 via the form below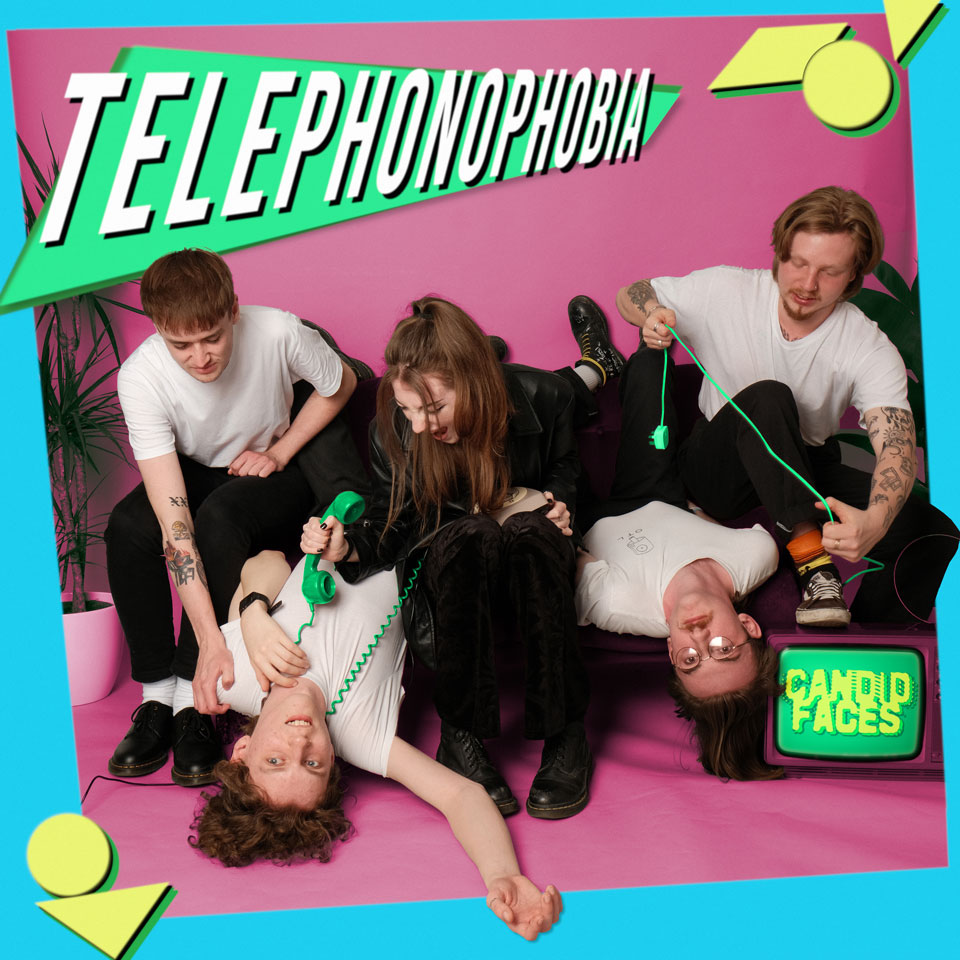 "Full of life & humour, vim & vigour … blessed with a pop nonchalance" Monolith Cocktail

"Insightful & a damned good mosh-pit bop" Analogue Trash
Following the success of singles Needle Talk & Coming Home both of which enjoyed radio support from BBC Introducing, Punky Radio & Total Rock, Hull based post-punksters Candid Faces proudly present the highly anticipated new single Telephonophobia from their debut EP of the same name.
Produced at Hull University's in-house studio by fellow musician Tom Foston from another Hull based band The Avenues, the EP's title track Telephonophobia (& other tracks from the 6 track EP) delve deep into the issues & struggles felt by many in today's society.
Further establishing the band's signature sound of jagged indie guitars over energetic, youthful drums, Telephonophobia expresses the band's frustration with the lack of privacy around the various technologies that corporate big tech companies seem to be normalising these days.
If you're interested in receiving the full 6 track EP please let us know in the comments below and we'll send you a link.
(press release, artwork & images included in MP3 download)