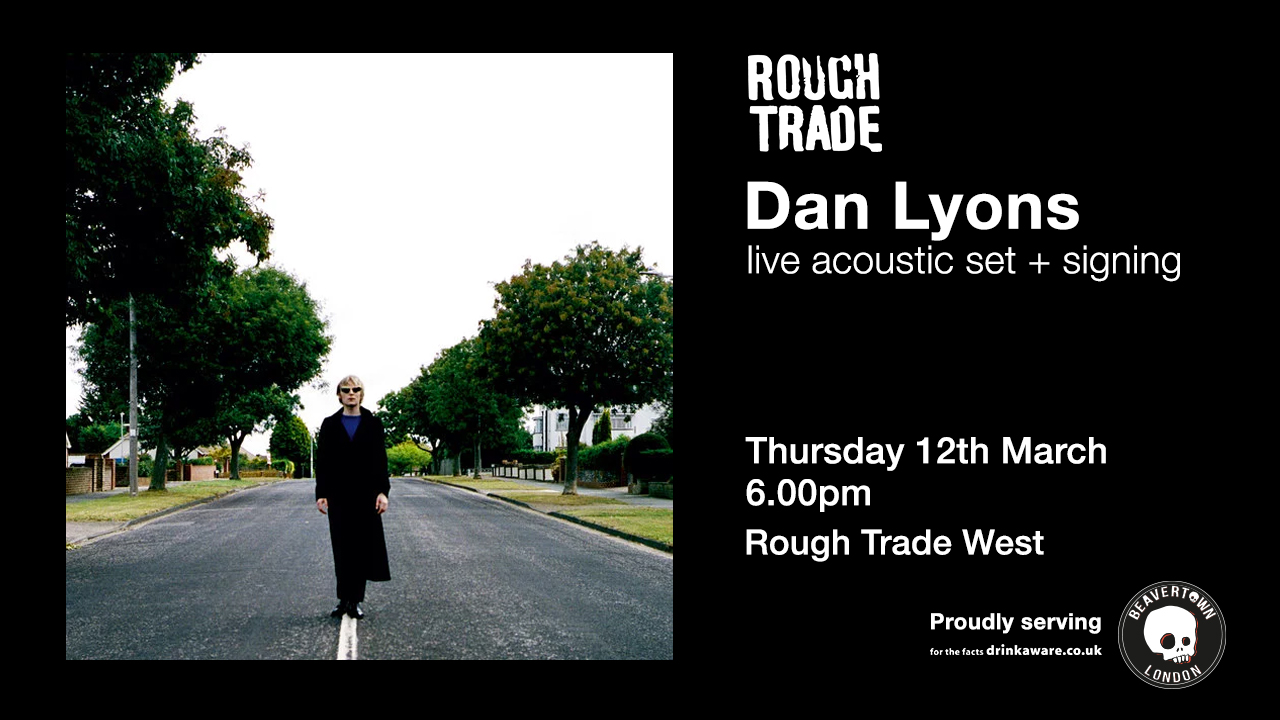 Dan Lyons and his band will be performing an acoustic set and signing albums today at 6pm in Rough Trade West off Portobello Road.
There will be limited green vinyl and CDs for sale ahead the album's official release date tomorrow and a chance to meet Dan and his band who have been touring the UK in recent weeks and off to play in Europe over the coming weeks.
Perhaps better known as the drummer for bands such as Fat White Family and Phobophobes, Dan Lyons is now ready to go it alone and has created a fantastic debut record in "SubSuburbia". After living the life of a typical itinerant musician, Dan has settled on the Kent coast in Margate with his (romantic & musical) partner Freya Warsi to escape the noise and pollution of city life. After kicking off his solo career in 2017, Dan was finally centre stage. And performing with a host of musicians from the South London music scene and beyond to complete the line-up for his backing band.
The songs written for Dan's debut album were mostly done so between Paris and London during a long, difficult summer crowded with personal loss and intrepid soul searching. They paint a picture of city life, a keyhole glimpse into an intricate and fragile heart. His sound has been described as "Quintessential surrealist Anglo – pop". Echoes of Echo & The Bunnymen and 'Rubber Soul' era Beatles entwine with lo-fi sensibilities that nod towards The Go Betweens, Syd Barrett and The Clean.