Let us know what you think and download an MP3 via the form below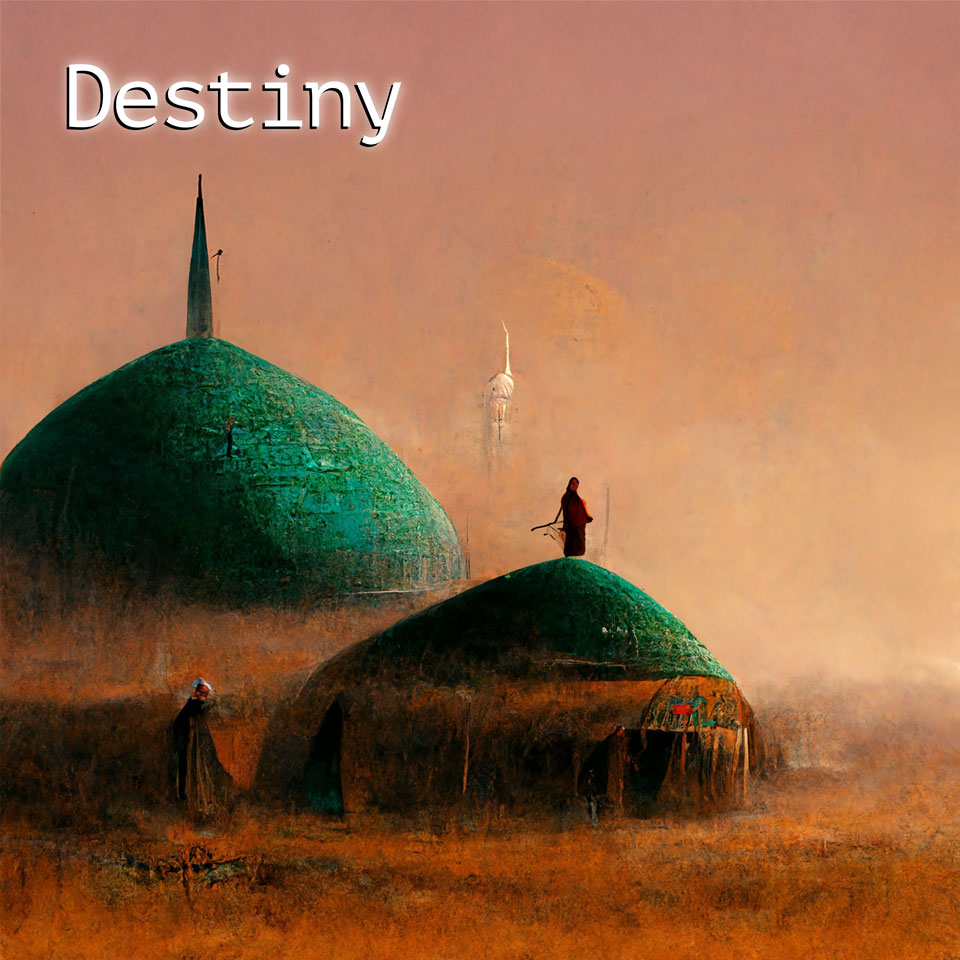 "So many beautiful elements" BBC Introducing
"Beautiful music with spiritual vocals" DJ Ritu / Resonance FM
With the release of their debut album imminent, UK world music & electronica fusion trio Electric Sufi release the single Destiny. Following the release of previous singles; the ethereal O Ignis Spiritus, the hypnotic Breathe In Love and the lyrically profound Hudaaya, Destiny continues Electric Sufi's conversation on respect for nature & the natural order of things, in order to raise awareness of climate change issues.
Having enjoyed critical acclaim from Resonance FM & BBC Introducing among others for their previous releases, new single Destiny was originally performed by famous Sufi singer Mehdi Hassan & written by the Sufi poet Qateel Shifai who died in 2001.  Sung in Urdu by vocalist Sarah Yaseen, as with many Sufi songs, Destiny points out the significance of love & destiny to humanity, nature & the divine.
This reinterpretation by Electric Sufi retains the original words while re-imaging the melody & musical arrangement. Initially a solo voice, the track evolves under pulsing electronica & features traditional Arabic instruments; the Nay (an Egyptian flute) & Qanun (a plucked zither). The word Qanun means 'law' in Arabic, & probably named so because it's the instrument that lays down the law of pitch for other instruments & singers.
(press release, artwork & images included in MP3 download)