Let us know what you think and download an MP3 via the form below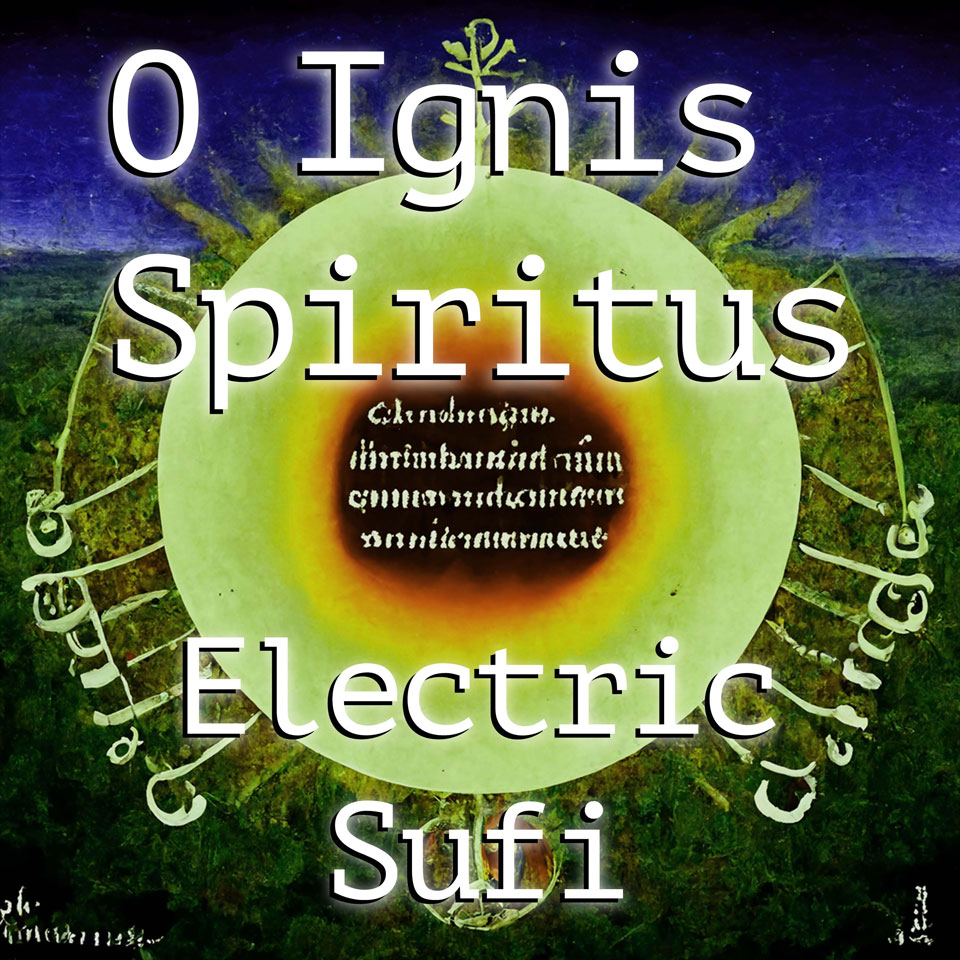 Manchester, Sheffield & Doncaster collective Electric Sufi, whose music is inspired by Muslim, Christian & Humanist cosmologies, release the single O Ignis Spiritus ahead of their debut album Breathe In Love due out early summer.  Blending electronica, Sufi singing & Arabic instrumental virtuosity, the trio aim to promote engagement with climate change issues through their music, drawing traditions together rather than pushing them apart.
With an electronic drone setting the scene, Electric Sufi's interpretation of O Ignis Spiritus, a mediaeval chant by St. Hildegarde, sees a Muslim Sufi woman singing ancient Christian music written by a Christian woman. This embodies their mission of bringing traditions & ideologies together in a harmonious & creative way to precipitate solving the biggest issues of the day like climate change and societal division. Producer Rupert Till says of O Ignis Spiritus: "it's a perfect introduction to our sound, mixing ancient melodies from various cultures with cutting edge recording techniques & our own personal backgrounds – an expression of what can be achieved when differences are set aside and we all work together".
Utilising tuning based on the Solfeggio Frequencies, an ancient six-tone scale said by some to be incorporated in Gregorian chants and other sacred music, some research suggests that the pitch 528Hz on which the song is centred has healing properties & can help with relaxation.
(press release, artwork & images included in MP3 download)