Hello world,
Here's your latest FP Picks update. We've got Tom A. Smith, Nat Vazer, Bag of Cans & loads more great tunes. If you like what you hear please follow and share this playlist, it helps us keep doing our thing by getting the algorithms on our side. Also please support the artists featured in any way you can!
Until next week
Helen (Futureproof) x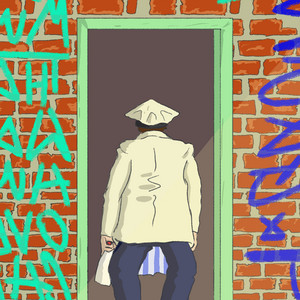 Bag of Cans – Milk and More
We're loving Bag of Cans' new single Milk and More from upcoming album We Are A Band and seeing their unique performance at The Great Escape certainly helped out choice! The track fulfils the raucous Bag Of Cans conceptual remit, it being pithy and theatrical and dark and very, very unhinged. Benny Hill's 'Ernie (The Fastest Milkman In The West)' redesigned for the snowflake generation by some mad superdrunk supergrouping combo of Blur, Dingus Khan and Serious Drinking? Described as one of the must-see bands in East Anglia with invariably hectic live shows, their sinewy guitar lines glide between a relentless rhythm section and a penchant for indie-pop vocal-harmonies. Do yourself a favour & check 'em out!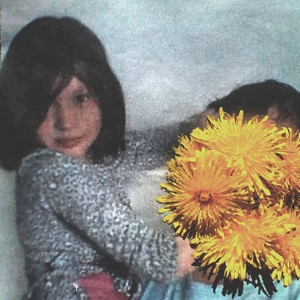 Trouser Dress – Dandelion & Burdock
Genderqueer artist Trouser Dress has shared heartfelt new indie-folk single Dandelion & Burdock, a song about personal growth & an evolving sense of self-awareness. The arrangement is centred around a ukelele (which was given to them at the tender age of 11, and from where their own musical journey began) but this time it's with a fuller sound, thanks to the drums, bass and indie producer Adam Pattrick's mixing. Another release from Hull's Warren Records, Trouser Dress continues to develop their sound and songwriting through their explorations into personal identity and reaching out to others through music.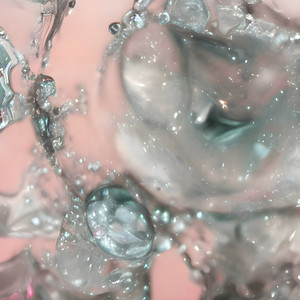 Jacana People, Antony Szmierek – Twist Forever
UK production duo Jacana People recently dropped the single Twist Forever from forthcoming EP Sunblind, a stunning collaboration with much lauded Mancunian artist Antony Szmierek. They spoke to Wordplay: "Working with Antony has been a joy – we've got a lot of love for him … We sent over a few sketches and he came back with something that just felt right. There was something so nostalgic and personal in his performance. The meaning in his lyrics really influenced how Twist Forever came together and gave a whole new life to this sketch that we'd sent over. From there it was just about capturing that energy in the right way." The bond formed between these two acts radiates through the track and the vibes are immaculate – some of the most exciting electronic music coming out of the UK.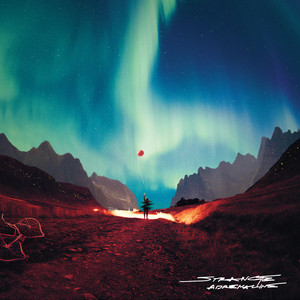 Nat Vazer – Strange Adrenaline
Melbourne based singer-songwriter Nat Vazer, known for heart-stopping lyrics that weave between confessional indie-rock, dream-pop and the folk tradition of storytelling and 'building worlds' through song, has dropped atmospheric new single Strange Adrenaline. "In the world of Strange Adrenaline, there are 2 am diners where it's too dangerous for lovers to hang, long drives back to childhood places, dark tales of Hollywood, recurring trauma, & visions of global warming & the end of days," Vazer explains. "Strange Adrenaline were two words that jumped out at me one late night, while reading a Patti Smith novel.  The phrase captures that feeling of when you're on the brink of something terrifying but extraordinary." Beautiful vocals on this infectious, melodic tune – love it.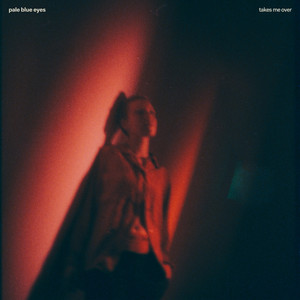 Pale Blue Eyes – Takes Me Over
New track Takes Me Over typifies Pale Blue Eyes' overarching message, ruminating how you can begin to overcome life's greatest problems through creative output, as Matt explains: "This taps into the feeling you get when life overwhelms you and you become consumed with what's in front of you – and then seeing a bigger picture. It's also about embracing, processing and letting go through music making & any artistic or creative process." Defined by closure and moving on, new album This House is shaken to its rafters as the band navigate the grief of recent parental loss. Alongside uplifting melodies that dance like no-one's watching, the album is rich in life-affirming human connections, where music-making becomes a means of recovery.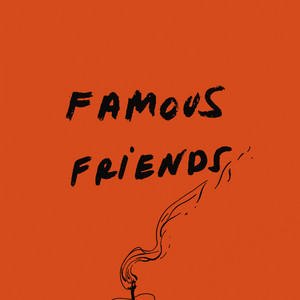 hunter & wolfe – Famous Friends
Indie rock duo hunter & wolfe have dropped their new single Famous Friends from upcoming album I deserve this. The track keeps what the album embraces at the forefront; both the seriousness and self-awareness to never take themselves too seriously. Sonically, though, the single is solid with its influences from the likes of Elliot Smith and St. Vincent amongst others. The duo state: "Famous Friends is about mixed emotions, that awkward middle ground between happiness for, and envy of, the successes of others. We fight the urge to measure ourselves against others – especially when our social media are flooded with their accomplishments and good times." Great lyrics we can probably all relate to on this touching, infectious track.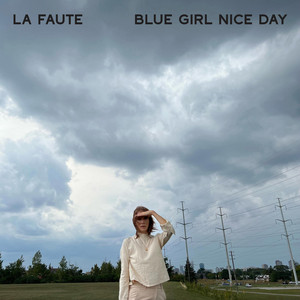 La Faute – Sorry I Can't Stay
What a beautiful, heartfelt track from La Faute who states: "This is a song I imagined for loved ones, for children, from someone gone too soon. In the past few years, a few of my friends and loved ones have died unexpectedly, some leaving very young children behind. My mind can hardly even allow itself to think of this. I have a young child too, I lost my father as a teenager, I know it happens … I wanted to honour my lost and current loved ones as best I could with this song, and make a sincere message to the living, imagining what those leaving would have wanted to say, what I would want to say when the time comes." Fantastic songwriting, gorgeous vocal and we're loving the piano from neo classical composer and performer Villemin.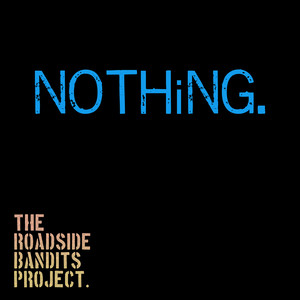 The Roadside Bandits Project ft John Sterry – NOTHiNG
The Roadside Bandits Project have shared NOTHiNG, the poignant second single from their upcoming sophomore album The Siberian Candidate. With Gang of Four's John Sterry on vocals (and co-writer of the track), NOTHiNG, with its dark and atmospheric opening verse, tells a story of need, asking for help and the resultant stress and mental health issues that can arise from such a situation. The group's main man Santi Arribas creates a blues infused sonic landscape through his tastefully understated guitar playing & states: "I wrote it in a minor blues format to establish a sad and soulful tone over which John & I laid the lyrics. It's about the cost of living crisis and plays off the UK Prime Minister's comment about the country needing more people to learn maths".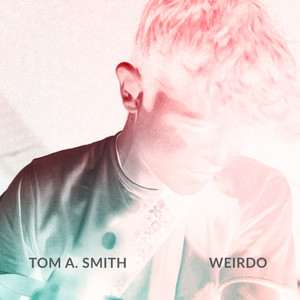 Tom A. Smith – Weirdo
Yet another fantastic single from the indie-rock talent that is Tom A. Smith – he really does get better & better! Old Man Blues are spot on when they say: "Weirdo is one of those total instant crowd-pleasers with an insistent pulsing beat, a tune with a strong thirst for life, and a strong chorus which demands a shout-a-long – 'We are both weirdos, I wanna be a weirdo with you'. The theme of the song is irresistible; we are both weird, lets get together and lets take on the world." Tom says "I just like writing bangers" and, wow, he's just brilliant at it!! Go and see him live when you can.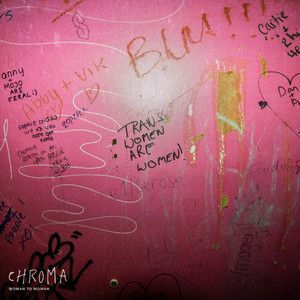 CHROMA – Woman to Woman
Alt-rock trio CHROMA have shared the powerful anthem Woman to Woman, a rallying cry against TERF culture about which vocalist Katie Hall says "Woman to Woman is a song about allyship with the Trans and Queer communities. With the rise of TERF culture, it's more important than ever to stand up for people from minority genders. The song is about calling out women who call themselves 'feminists' who actively oppress others." What a great, apt quote from Joyzine: "It's a sandstorm driving a bulldozer on an active volcano and the power coming from the snarling guitars, dragon roar vocals and pummelling drums are easily matched by the power of the message."
You can check out the whole playlist here. Please follow the socials below for our weekly updates and share about the place!