Hello world,
Here's your latest FP Picks update .. loads of great new music as always … If you like what you hear please follow and share this playlist, it helps us keep doing our thing by getting the algorithms on our side. Also please support the artists featured in any way you can!
Until next week
Helen (Futureproof) x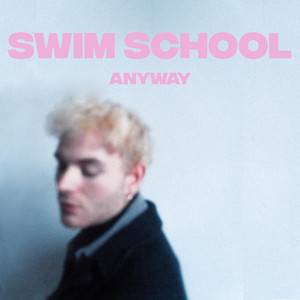 swim school – anyway
Edinburgh indie-pop band swim school bring new single anyway from upcoming debut EP Making Sense Of It All. "To maintain a healthy mental state, we are advised to talk to others about how we feel" says vocalist Alice Johnson. "For the lyrics in "anyway" I wanted to highlight how it may be difficult for people to simply open up to others." The quartet's youthful blend of fuzzy, anthemic grunge and the catchy, hook-fuelled haze of dream-pop has seen them announced for 2021's Latitude Festival, perform live sets for The Great Escape and BBC Introducing plus tipped by key tastemakers.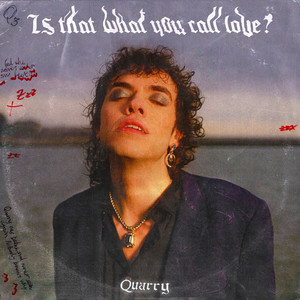 Quarry – Puppy Tears
British songwriter Quarry releases anthemic alt-pop single Puppy Tears from his EP Is That What You Call Love. "Like all my favourite songs I can still feel it in my stomach when I listen back. It still hits me the same way as when I wrote it, and it makes me want to reach out and lay my heart on the table," shares Quarry. He has made a name for himself as an artist who's able to convey uncomfortable and often complex social situations through the vehicle of his unique brand of alt-pop. The EP includes moments of upbeat, disco-leaning funk, as well as sombre and emotive pieces.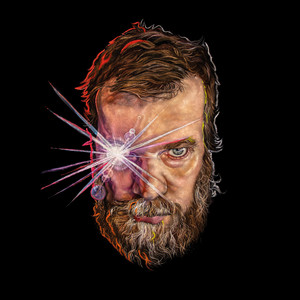 John Grant – Billy
John Grant has released Billy, the latest single off his upcoming album Boy From Michigan. He explains: "Billy is a song about how many men destroy themselves trying to live up to stereotypes of masculinity and how this manifests in countless ways." Grant, who is from Michigan and now lives in Iceland, made the album with his friend Cate Le Bon producing, and the early songs all have an appealing combination of gravelly real-talk directness and lush psychedelia. Billy is a warm, infectious track, melodically rich and a great listen.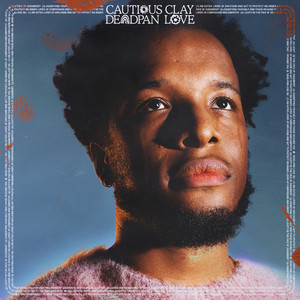 Cautious Clay – Whoa
From collaborating with John Legend, being sampled by Taylor Swift and writing for movie scores, 28-year-old wordsmith Cautious Clay has always been an influence behind the scenes. But now, with his debut album Deadpan Love freshly released via The Orchard, the celebrated singer, songwriter, producer and multi-instrumentalist is ready to step into the spotlight himself. Clay has said, "Deadpan Love explores the ways I cope with the worst of what humanity has to offer. It's about opposites—having an outer layer that's tougher, this 'deadpan' state, and an inner layer of compassion, where you're open to being there for the people you care about."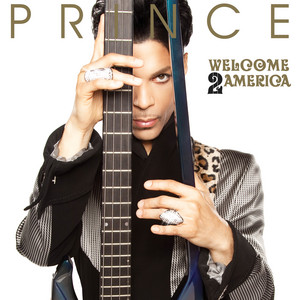 Prince – Born 2 Die
Born 2 Die, a previously unreleased Prince song, is out now and was originally recorded "during a flurry of studio activity" in the spring of 2010 during President Obama's first term. Prince was reflecting on the issues affecting the black community and the role he hoped to play, according to a release. The song was shelved until now. The track was recorded as a rebuke to Dr. Cornel West, who said Prince was "no Curtis Mayfield," according to Prince's musical director Morris Hayes. The track appears on Welcome 2 America out July 30 via Legacy. The 23-track album, recorded in 2010, is the first complete studio LP to emerge from Prince's vault since he died in 2016.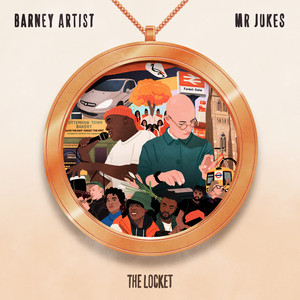 Mr Jukes, Barney Artist – Vibrate
Mr Jukes and Barney Artist announce collaborative album The Locket and share new song Vibrate which is accompanied by a joyful video filmed at an empty Alton Towers theme park. Barney explains of the track: "Vibrate was the very last song we made for the album. It really summarises mine and Jack's relationship which is great vibes with a meaningful message." He added that the pair's aim with the album is to "bring hope to people after the maddest year" with breezy, summery songs that pull from their love of hip-hop. The album features ten sunshine-dappled, psych-tinged, hip-hop flavored, leftfield pop tracks cut from sessions that span over eighteen months.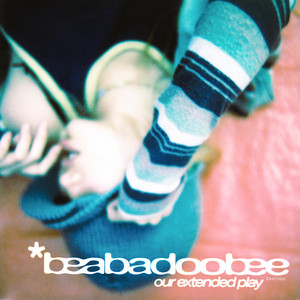 beabadoobee – Cologne
The new four-track EP release from indie artist beabadoobee was recorded with label mates Matty Healy and George Daniel of The 1975. "This EP was made in a really collaborative way during a time where it was really difficult to do that and I feel so lucky to have gotten to make it with my band and Matty and George. I hope it can bring people together in some way, that's really what these songs are about, that feeling of togetherness that's been missing a lot in the last year," Bea says. A self-proclaimed "sexy love song", Bea explains: "Making the music video for Cologne was so much fun, I worked with The Rest who I knew from their work with Slowthai. We wanted to make an action movie with a load of my friends so that's what we did!"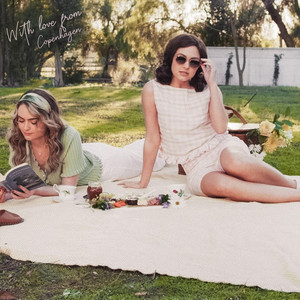 Monica Aben – CPH
Venice, California based female singer-songwriter Monica Aben believes passionately in the power of stories, as can be clearly heard on her new single CPH – a tale of female empowerment and staying connected to your inner self whilst building a life on the other side of world in Copenhagen. CPH is the first single from her upcoming EP Postcards – a body of work inspired by a period of enlightenment in the artist's personal journey of self-discovery. Monica says of the release "CPH is about the trip that tied up my adolescence with a bow and launched me into womanhood. It's an ode to the ending of what felt like the first chapter in my life". It's an infectious summer pop belter which will uplift you – have a listen.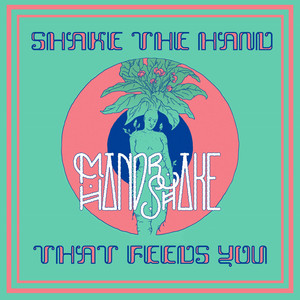 Mandrake Handshake – Monolith
Oxford-based psych-rock collective Mandrake Handshake released their debut EP Shake the Hand That Feeds You on June 18th via Nice Swan Records. Monolith was the epic single leading the charge ahead of the release of the EP that showcased why this band are one of the best upcoming talents in the world of psych-rock, or indie rock in general. Monolith opens with pensive vocals and sitar-drenched layers, before erupting into a psych rock behemoth. A meditation on the passing of time, it lingers on a repeated phrase: "Uncertainty is the price for being free…"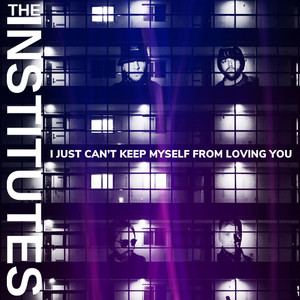 The Institutes – I Just Can't Keep Myself from Loving You
The Institutes bring rousing rock tune I Just Can't Keep Myself from Loving You which is the band's first song of 2021 and follows on from a string of solid tunes. Released today via 42 Records the new song is actually lifted off their highly anticipated debut album Colosseums. The track bursts into life within the first ten seconds and it's downright anthemic! Speaking about the tune the band says – "It's a song about passionate unconditional love for something or someone, without any choice, no matter what they put you through, no matter what they think of you or what they give in return. Love-Hate relationships, addictions anything that might be a burden of love, a commitment of passion and pain."
You can check out the whole playlist here. Please follow the socials below for our weekly updates and share about the place!