Hello world,
Here's your latest FP Picks update .. we've got fantastic tunes from Phoebe Green, The Shatterheads, Sarpa Salpa & loads more … If you like what you hear please follow and share this playlist, it helps us keep doing our thing by getting the algorithms on our side. Also please support the artists featured in any way you can!
Until next week
Helen (Futureproof) x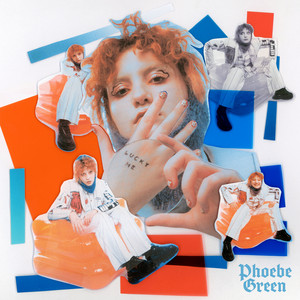 Phoebe Green – Crying in the Club
Manchester singer Phoebe Green recently dropped dynamic, beat-driven single Crying In The Club, taken from her debut album Lucky Me. Phoebe stated: "Crying In The Club is definitely one of my favourite (sonically) upbeat songs I've written, again with Jessica Winter who encourages my inner pop star! I wanted to write a song about growing and progressing a lot internally without anybody really noticing; I've worked so hard on altering my behavioural patterns and habitual self sabotage that I deliberately conceal, but it's all beneath the surface. It's about craving validation for my efforts but coming to terms with the fact that it doesn't matter what anybody wants from me, because they'll never stop wanting, I just need to be accepting of myself and where I'm at." Great vocals on this upbeat belter – it'll get you moving!!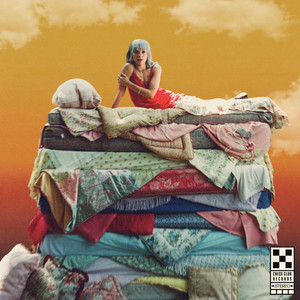 Pixey – I'm Just High
Liverpool based singer-songwriter Pixey recently released new single I'm Just High from debut mini-album Dreams, Pains & Paper Planes set for release on 30th September. "I'm Just High is a track I wrote, recorded and co-produced between time in the studio and my own bedroom," she explains. "The track itself is a double entendre. I like to put my own experiences into my music and I feel like this song is probably one of my most honest songs to date. I hope people can find some comfort in the song, I always like to write upbeat, groovy beats to personal struggles I'm still figuring out." It's a catchy, sunny, dream-pop anthem with an exciting guitar riff and we love it!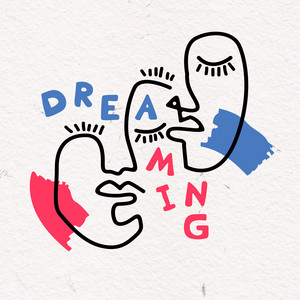 Sarpa Salpa – Dreaming
Northampton indie-rock band Sarpa Salpa's spirited track Dreaming has been out a while but we're loving it! Vocalist Marcus Marooth says it's "about the stark emotional difference I feel from when we are stood on stage performing, to difficult times in our personal lives and struggling to make ends meet. As the song progresses, it refers to our reliance on each other as friends, as well as our partners and families whose invaluable support keeps us going". Sarpa Salpa are known for their energetic and powerful live show and have played nearly 200 shows around the UK, selling out venues from Manchester to Portsmouth. They were recently played on BBC Radio 1 & picked as Track Of The Week by BBC Introducing. Have a listen and see why – what an infectious banger!!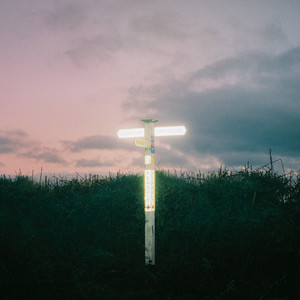 Pale Blue Eyes – Little Gem
Pale Blue Eyes recently dropped lively new single Little Gem from upcoming debut album Souvenirs, out on September 2. The band said "Little Gem is about relationships and gardening. We call Lucy [PBE drums and synths] The Emo Gardener. She'd painstakingly cultivate her little greenhouse only to be left distraught when the tomatoes got blight – swearing and weeping by the compost heap. The song is a metaphor for our band's journey. It's about breaking down, then finding a way around – growing new tunes, cultivating them and sometimes having to start again from scratch." A stunning, slow-building tune with jangle pop guitars, dreamy melodies, and soft vocal lines.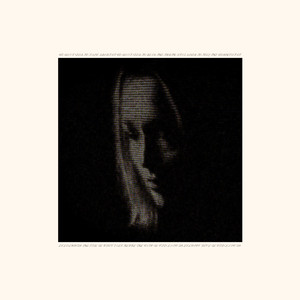 Elizabeth M. Drummond – Congratulations
Indie-rock newcomer Elizabeth M. Drummond recently released her second single, the hypnotic Congratulations, with its honest and powerful lyrics. Drummond said, "Like the rest of the EP, this song is personal. Writing it was just therapy for myself.  As cliché as it sounds, I needed to channel my pain and anger into something that felt intense, but also tongue in cheek." The whispered singing/spoken word style really suits the stunning lyrics, accompanied by growling guitars and crashing cymbals. Well worth a listen and we can't wait for more!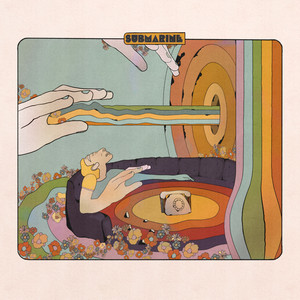 Moon Panda – Submarine
Moon Panda released their debut album What On Earth via Fierce Panda Records on 4th March 2022 and exclusive bonus track Submarine is now available on streaming services ahead of their appearance at Same Same But Different Festival in California on 9th September. What on Earth has seen Gutav Moltke and Maddy Myers receive acclaim across the board for their whimsical and transcendental guitar pop, straddling the lines of indie, dream pop, alt pop, trip hop and psychedelia. Maddy says "Writing this whole album was basically a tool for self-soothing all of our anxious minds. This time it felt monumental, maybe because the entire world was going through something together."
Selló – No Love
Gaelic Drill Rapper Selló recently dropped new single No Love. Named as Irish Times 50 Best People to Watch in 2022 and earning the prestigious cover page in January edition, the 22-year-old has pioneered Gaelic Drill, a fusion of traditional Irish culture with the modern drill/ hip hop sound, a new era of music that is heavily focused on reviving classic samples and giving them a new lease of life for his generation. Mixtape Sellótape is out September 30th, 2022 – a love letter to his hometown in the songs Dublin and Molly Malone. His rapid fire rhymes on Process confronts the hardships and rawness of everyday life and new single No Love is a more dance-leaning banger, but explores the toxicity of a bad relationship from all angles.
Blondshell – Sepsis
Grunge-pop artist Blondshell has dropped highly infectious new single Sepsis. Blondshell, aka Sabrina Teitelbaum, explains: "In the thick of COVID, I became obsessed with Hole's song Doll Parts and it inspired me to write something cathartic and pissed. I wrote Sepsis as a way of getting anger out – anger towards people who have treated me as if I didn't deserve very much care and anger towards myself for accepting that treatment. I wanted to create some accountability with this song and also sing about the counterproductive nature of trying to outrun loneliness." Blondshell lives honestly and uncaged, embracing all of life's ripples, grooves, and cracks head-on, rather than shying away from that frequently warned against – we could all learn from that!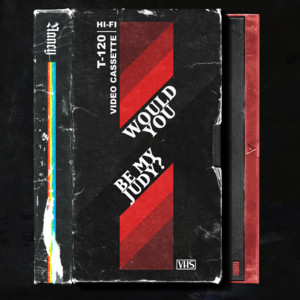 NANCY – Would You Be My Judy?
Set for release on 28th October via Blame Recordings, Bizarro-pop provocateur NANCY has confirmed the details of his upcoming debut album English Leather, and now he's sharing new single Would You Be My Judy? "When I was 18 I moved from Sunderland to Brighton," NANCY explains. "It was a culture shock, a mix of the thrilling, terrifying and profound. My song Judy is a story of mine from that time, when I was learning who I was, experimenting and exploring everything that life had to offer me." Loving this infectious tune with its captivating lyrics – fantastic!!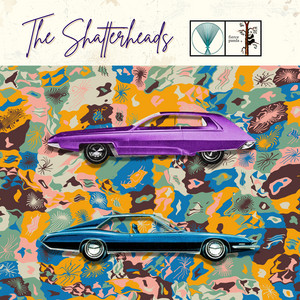 The Shatterheads – A Friend with a Car
High energy new track A Friend with a Car, by indie-rock band The Shatterheads, was recorded at Sweden's perhaps most famous studio – Tambourine Studios. Joar Sylvan, the producer, did an excellent job at digging out the track's psychedelic undertones while still allowing it to be what it was written as – a pop rock song in all earnestness. Classic Scandiepop, it's bouncy, squirmy and cute with guitars crawling all over the studio and big fat sonic outbursts. The track's an ode to that one friend who's always up for just turning the key and taking off with you – in their own car of course. In an era where cars seem to have become more and more obsolete for urbanists and bike-lovers alike, the song just tries to encapsulate that feeling of going nowhere fast, and that not being a bad thing. An infectious banger – we're loving it!
You can check out the whole playlist here. Please follow the socials below for our weekly updates and share about the place!