Hello world,
Here's your latest FP Picks update .. loads of great new music as always … If you like what you hear please follow and share this playlist, it helps us keep doing our thing by getting the algorithms on our side. Also please support the artists featured in any way you can!
Until next week
Helen (Futureproof) x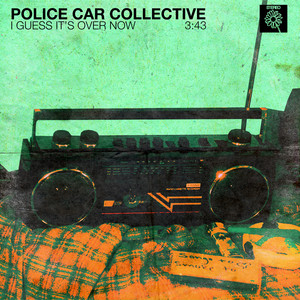 POLICE CAR COLLECTIVE – I GUESS IT'S OVER NOW
Liverpool dance-punk duo bring new single I Guess It's Over Now from upcoming EP 1980. "I Guess It's Over Now was the last song we wrote for the EP. Initially, we had a slower track but decided we wanted to go with something more uptempo," the band explain. "Lyrically I think it speaks for itself but I had just gone through a falling out with someone close to me and this song was just me trying to work through that." With a swirling indie rock style that favours effects-heavy guitars over driving dance floor rhythms, the track is demystifying the kind of sound that the band is aiming towards: an eclectic mix of pop, indie rock, and electronica that lyrically touches on themes of confusion, young love, and doubt.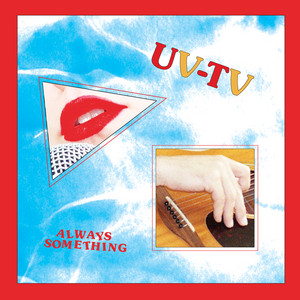 UV-TV – Back To Nowhere
UV-TV have released new catchy garage-punk single Back to Nowhere, via PaperCup Music – a song which celebrates what the band refers to as "the art of doing nothing." The single is from their album Always Something which was recorded during the pandemic and is the band's first album since relocating from Florida to New York. This feel-good song is a fast, hooky jangle you don't wanna miss – have a listen.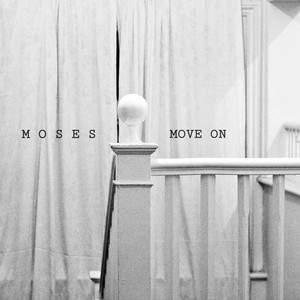 MOSES – Move On
London alt-rock band MOSES bring latest release Move On, via Anti Fragile Music – "when you are being dumped, just move on. When someone is quitting on you, move on. When someone is telling you that it's over and they say sorry just tell them 'why are you sorry? I got no worries. I still believe, I still believe in me' – and move on." Another great anthemic tune with slick sounding electronic elements that have been added to match the catchy lyrics prove that MOSES are a force to be reckoned with. Big songs, big following, big future.
ViVii – Wider Sun
ViVii bring more acoustic infused folk/dream pop on new album Mondays with its positive and warm vibe and pulsing 80's style beats combined with great harmonies. It is a refreshing, buoyant soundtrack to spiritual renewal, self-reflection, and rejuvenation. "The songs were all written on Mondays," the band explain. "It's our official "working" day in the studio together. Growing up, Monday was the worst day of the week for us because of school. Nowadays it's the best day of the week!" Check out their swirling electronic arrangements and great melodies.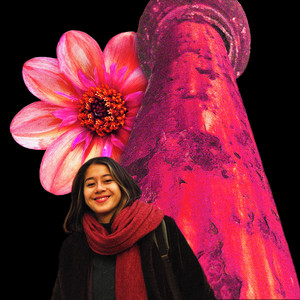 bb sway – Bet You Know
London's rising indie-pop star bb sway has released her second single of the year, the wavvy and chilled Bet You Know. "… tells the story of a budding romance," Sway explains about the new tune, "The unspoken and growing affection between two people. It's about existing in the space between having the desire to know and enjoying the excitement and mystery of the unknown." The airy, lush vocals glide against a dreamy and hazy production and the instrumental of Bet You Know is brilliantly done. Mixed with bb sway's infectious hooks, this slice of dream pop is fantastic.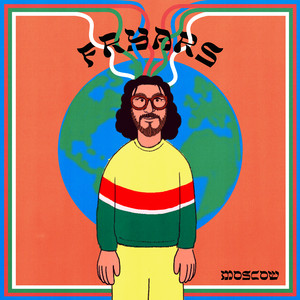 Fryars, Rae Morris – Moscow
Fryars brings hypnotic new single Moscow, a gorgeous piece of indie-pop and featuring vocals from his singer-songwriter wife Rae Morris. Of the new song, Fryars says, "Moscow is a warning to the inhabitants of planet earth to come together or else alien forces are likely to get the better of us. If this record survives the invasion, the extraterrestrials will no doubt smile and nod when they listen. Not necessarily to the beat, as they may comprehend rhythm entirely differently." The video shows people around the world trying to spread the message of peace and unity, in order to save the youth of tomorrow (inside Rae's stomach).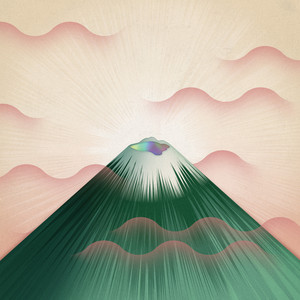 Gruff Rhys – Holiest of the Holy Men
Gruff Rhys' latest album, Seeking New Gods, is a concept record based upon Mount Paektu, a mountain that sits between North Korea and China. It's considered the spiritual home of the country – more than just a mountain, it is everything to Koreans, and its mythical significance drew Rhys in. "There's so much mythology around it – like a lot of holy mountains – as cultures come and go," Rhys commented. "Mountains outlast all the different political situations and people, and I liked the idea of a biography that lasts a really long time, spanning the rise and fall of whole civilisations and the various peoples who adapted their mythologies to the mountain itself." Gruff Rhys has brought a sensitivity to this album that allows us to spend quality time in his imagination.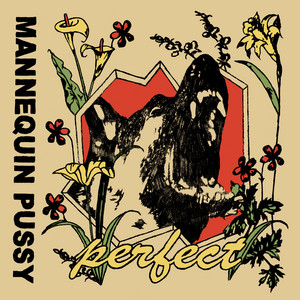 Mannequin Pussy – To Lose You
Philadelphia punk band Mannequin Pussy release new EP Perfect, via Epitaph Records. For a band rooted in the mutual catharsis of screaming to a live audience, the idea of remote concerts seemed incompatible. "Livestreaming shows feels really fucking lame to me. I don't want to do a performance for a computer," frontwoman Missy Dabice said at the time. Perfect is the first Mannequin Pussy release that's as tender as it is tough with To Lose You, a bright jangle-pop anthem about missing a lover, revealing a far softer side to the band.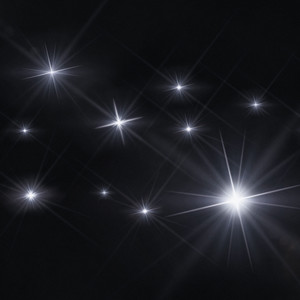 Famous – Nice While It Lasted
London art-punk trio Famous bring their new track which was written and recorded during a time of personal turmoil. As singer Jack Merrett states: "Nice While It Lasted was recorded in London between March and June 2020. It's a song about losing my way." The sonic assault of tireless beats and searing guitar are in contrast to the downcast disinterested vocal, as Merrett looks back on the band's momentary success. Exciting and gripping Nice While It Lasted swoops deeper into Merrett's private moments as he struggles with crushing depression and expectation. Have a listen – what a banger!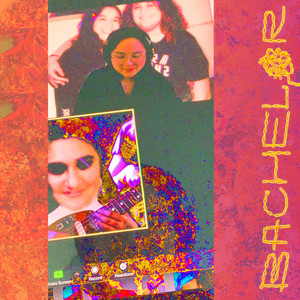 Bachelor, Jay Som, Palehound – Back Of My Hand
"For the Back Of My Hand video, we wanted more than anything to make something fun given the limited time and options available due to the current pandemic," Bachelor (aka Melina Duterte and Ellen Kempner) said in a statement. "Ultimately deciding to put Ellen in the director's chair as well as film at her home with a skeleton crew. Our final single is about the dark side of fandom and we wanted to exaggerate that as much as possible in our video concept. When it came to choose an artist to obsess over we quickly chose Harry Styles as we both are truly big fans!" The combination of the two artists works with Kempner's vulnerable vocals and memorable melodies beside Duterte's deadpan harmonies, rhythmic sensibility and magic touch as a producer.
You can check out the whole playlist here. Please follow the socials below for our weekly updates and share about the place!