Hello world,
Here's your latest FP Picks update .. loads of great new music as always inc Crawlers, Oliver Pinder, Antony Szmierek & so much more … If you like what you hear please follow and share this playlist, it helps us keep doing our thing by getting the algorithms on our side. Also please support the artists featured in any way you can!
Until next week
Helen (Futureproof) x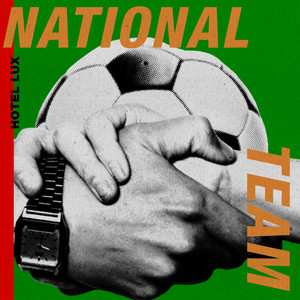 Hotel Lux – National Team
Hotel Lux recently dropped new single National Team from their forthcoming album Hands Across The Creek, due out January 2023. The track is a football-themed tune, "an ode to the ageing and beautiful game." The band state: "The tune was conceived when I was sat watching England's National Football Team play on the TV whilst tucking into a very sad takeaway, watching people my age and considerably younger winning at life." After moving from Portsmouth to London, Hotel Lux were admittedly self-conscious, perhaps altering their own sound to suit the taste of the capital's audience. As bassist Cam Sims notes: "We always cared too much about how we were going to be perceived." Now the band have defined a sound they are truly confident in. Their pub-rock anthems have drawn admiration from all over the capital, and anticipation for the debut album is heating up.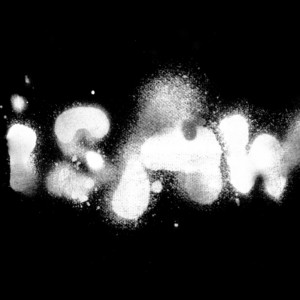 Young Fathers – I Saw
Scottish trio Young Fathers have released new single I Saw from upcoming fourth album Heavy Heavy. The band say of the track: "It's a big bully with shite down their leg, still swaggering. That pamphlet through your door blaming the establishment and immigrants for everything going wrong. The stench of long-dead empire, trudging along, a psychological hammer to your head in every step. The delusion." I saw is built on a big, stomping shuffle beat, and the vocals go back and forth between furious, unhinged ranting and deadpan melodic chants. The track is accompanied by a music video created by Austrian-Nigerian artist David Uzochukwu, known for his otherworldly imagery that explores the human experience through a mythological lens.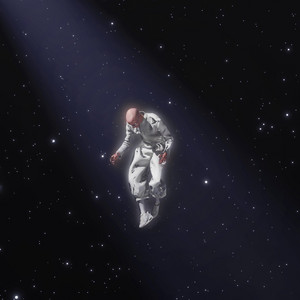 Mr Bruce – Where Have You Gone
Mr Bruce is delivering fresh approaches to Tech House, Electro, Jungle and Garage with a depth and urgency not often seen in UK Dance Music. Title track Where Have You Gone, from his next EP, is a song about the death of his bandmate, Chucks, from The Correspondents. It is an extraordinarily powerful lament that embodies the confusion of love and rage when you lose someone. Mr Bruce has noticed a very different energy emanating from the audience when he explains the story behind this song and sings it live. "When the setting is right I find that the show can create a heady cocktail of sadness and celebration that produces a collective euphoria, kind of like a really fun wake!"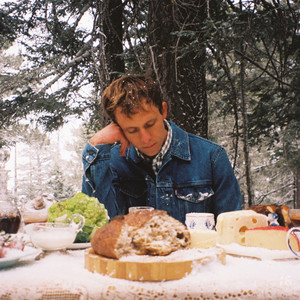 Steven van Betten – I Didn't Mean To Do That
L.A. based songwriter Steven van Betten has dropped a lighthearted folk-leaning new single from upcoming debut album Friends & Family, out 2023. He states: "I Didn't Mean To Do That is a reflection on mistakes, and how some mistakes (though painful at the time) can age quite well. They become funny, entertaining, and even cherished memories; parables of personal growth shared openly with friends around the dinner table. Meanwhile, other mistakes—the kind that hurt those we love most—can haunt us. They weigh heavy on our hearts and grow into demons that appear in our dreams. Instead of sharing these stories with a laugh, we bury them away. But even the most severe mistakes are fundamentally human and universal, and by looking at them with compassion we can forgive each other and ourselves." An infectious, beautiful tune with great vocals – love it!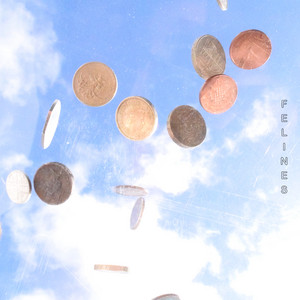 Gold Spectacles – Felines
Felines is the latest offering from UK-based baroque-pop duo Gold Spectacles. Written, recorded and self produced in their modest South London studio, the track features a prominent bassline, plucky guitars and a beaten up mellotron, whilst honing in on the darkside of modern life… loans, social debts and raw deals. "The idea behind Felines is a nod to the tale of Robert Johnson falling to his knees on the crossroads, looking for an exit and in desperation, making a deal with a stranger that will change his life forever. Greatness in exchange for a great debt. These days, we've all felt part of the machine; as if we're doing all the labour to save fat cats in high places lifting a finger. Safe to say, if we were given the same contract, same terms, on those same crossroads, we'd probably sign it. Whatever the cost." A raw, honest, highly relatable and infectious track with stunning vocals – apt for the present time!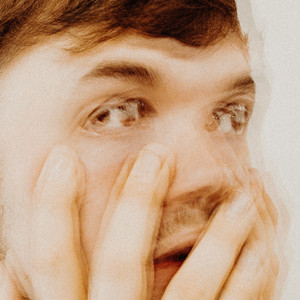 Oliver Pinder – Stressed
British singer-songwriter Oliver Pinder recently dropped an alt-pop energetic anthem after an artistic hiatus. "Stressed is about feeling anxious and stressed about the way that people perceive you," explains Pinder. "When I wrote the song, I was always feeling conscious about how people would look at me, the words I would say in conversation and how people would judge me over the silly little things that were on my mind. What people would say behind my back constantly on my mind, realistically they probably didn't say anything and I was just overthinking. It is trying to rationalize that feeling and telling yourself everyone feels the same way." Infectious, honest and witty – a gorgeous slice of indie pop to put on repeat.
Crawlers – Hang Me Like Jesus
Liverpool alt-rock band Crawlers recently dropped poignant new single Hang Me Like Jesus from their debut mixtape Loud Without Noise, out tomorrow. Singer Holly Minto states: "It was originally written about feeling like a burden to my partner when I was ill. After the relationship, I realised that I wasn't being a burden, I was just trying to recover. Hang me like Jesus is obviously a metaphor, how Jesus felt like he was sacrificing himself for the sake of others, which is what I felt like I did for this relationship. Not comparing myself to Jesus at all, but I really gave my whole self and expected nothing back because I thought I was in love. Hurts man. But hey, fell in love again, didn't I?" The quartet explore heartbreak, mental health, trauma, and politics through their own unique brand of emotive and experiential sonics on the mixtape. Great songwriting with gorgeous vocals – love it!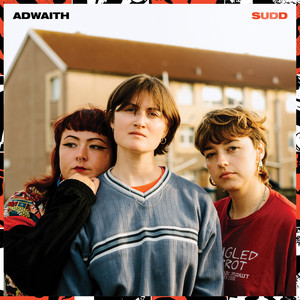 Adwaith – Sudd
A while back, Welsh indie trio Adwaith released their album Bato Mato from which the track Sudd is taken. The album is named after their guide on a train ride to outer Russia on the Trans-Siberian Express! The songs that make up Bato Mato are infected by this sense of movement and disconnection of place, a confusion with the world, travelling further into the darkest depths of Eastern Europe for a festival, a long way from the band's Carmarthen roots. "It was a life changing trip that really inspired us to write this album," explains bassist Gwenllian Anthony. "Our journey through the Siberian and Mongolian wilderness influenced the writing and sound of the album to be as open and big as the limitless sky around us there," adds Hollie Singer. Sudd pulses and grooves on a mechanical drum beat and dirty bassline while pirouetting insidious Welsh harmonies are weaving their way into your head.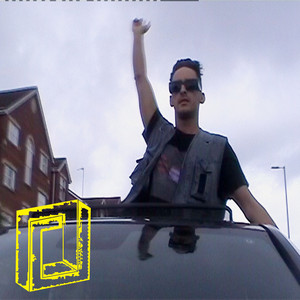 Antony Szmierek – Working Classic (feat. Yemi Bolatiwa)
Manchester based Antony Szmierek is a rapper with a relaxed, conversational delivery and an emotional flow. A word-of-mouth hero in his native Manchester, he melds together spoken word lyricism with hip-hop, adding in a dash of soul for good measures. Literate and worldly wise, he also packs a punch – there's romance there but also grit. His subject matter draws heavily on his working class background in Manchester, most notably on the track Working Classic (feat. Yemi Bolatiwa). He explains: "It has these hyper specific references but also these ambiguous, gut-punch universal truths that come in when you're starting to have too much of a good time. The UKG influence is there to amp up the nostalgia." He started out writing short stories, then novels and poems, but turned to performance because he loved music and the buzz of audience feedback. Or, as he puts it, "I wanted to be half Alex Turner and half Dr Dre."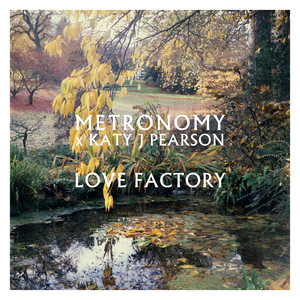 Metronomy, Katy J Pearson – Love Factory
Katy J Pearson's reimagined version of Love Factory is the first outing from Small World (Special Edition), which is made up of reworked versions of songs from Metronomy's February album Small World. Katy J Pearson says, "I've been a huge fan of Metronomy for a long time. The records they made had a big influence on my music. I have fond memories of travelling up to Bristol to watch them play in when I was a teenager and the shows being so joyous. Brilliantly intelligent pop music … I was so excited as Love Factory is my favourite song from the new record. It's so beautiful! So I was very flattered and honoured to have the chance to put my own spin on it. I wanted to strip it down to basics and make it a vulnerable duet."
You can check out the whole playlist here. Please follow the socials below for our weekly updates and share about the place!