Hello world,
Here's your latest FP Picks update .. as usual we have some belters inc The Fades, Jodie Langford, Bessie Turner & stacks more … If you like what you hear please follow and share this playlist, it helps us keep doing our thing by getting the algorithms on our side. Also please support the artists featured in any way you can!
Until next week
Helen (Futureproof) x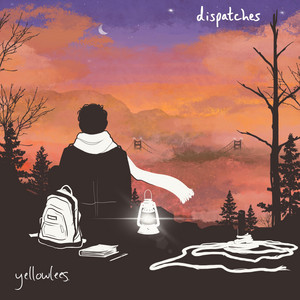 Yellowlees – Caught Myself Thinking
London-based singer-songwriter Yellowlees, who hails from the South Coast by way of Norwich, recently dropped his new EP Dispatches which takes a vulnerable, heartfelt look at how we are changed by love, loss and simply growing up so quickly. New single Caught Myself Thinking starts with open-hearted troubadour folk before growing into an emotional, driving heartland rock song. Tender lyrics and acoustic guitars give way to a thrilling finale, full of guitar solos
and theatrical-leaning harmonies. Check out this infectious track with its fantastic melodies and captivating lyrics. Yellowlees will be touring around the UK for the rest of the year – well worth catching up with him we reckon!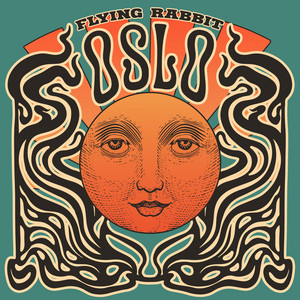 Flying Rabbit – Oslo
Flying Rabbit is an emerging crossover band based in Oslo, Norway who gather inspiration from 60's and 70's psychedelia, garage, surf rock and global music. New single Oslo is a summery psych pop tune dedicated to all expats and immigrants that are adjusting to a new life in a new place. The lyrics are written by vocalist Emily C Brannigan (formerly from Wales) and describe the feeling of having found a new home where one is surrounded by good friends. When the city goes from being unknown to being your own, and the place you call "home" is no longer where you are from, but the place you now live. Great songwriting on this catchy track with mesmerizing vocals and fantastic oboe section – love it!
No King, No Crown., Broken Forest – Out Into The Wild
Check out the emotional, uplifting folk-pop song Out Into The Wild, the soundtrack of your summer road trip. No King No Crown. (already over 7 million Spotify Plays) and Broken Forest (heard on BBC Radio 6) have released their joint single, perfect for the morning coffee and to forget the stress of everyday life. Luise London (AKA Broken Forest) states: "With our modern, hectic lifestyle, we often feel overwhelmed. With stressful jobs, technology around us that constantly demands our attention, and the challenges of the crowded urban space, we get caught up in everyday routines where we lose ourselves and forget to see what's really important to us. Out Into The Wild is about exactly that; two people stuck in their daily lives, unaware of what they really feel and what they want out of life."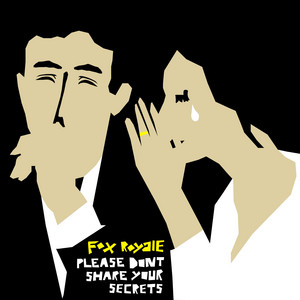 Fox Royale – Please Don't Share Your Secrets
Significant for Fox Royale is that they write music about emotional insecurity, breakups and family breakdowns. Themes that are often silenced, but really need to be lifted up and brought up to date: "We're trying to address millennial angst in a way that doesn't sound naive, which is hard because we're as young as the audience. It should sound bright and a lot of our music sounds happy. It's not just a line that has to be super catchy. We want every line to stick in your head." What a fantastic slice of jangly indie-rock – totally infectious right from the start. You'll be singing along to this one!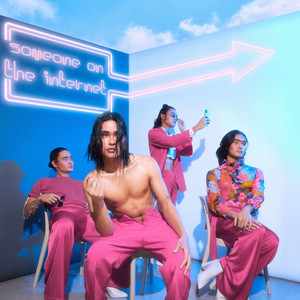 Will Jay – A Loft in New York
Los Angeles-based musician Will Jay creates classic pop songs with modern production and has just dropped his latest single A Loft in New York. The song was inspired by a recurring image of his friend sitting on a couch at the end of a party, and wondering where things would take his friend after he left. "My friend Carlos has always been one of the most fascinating people I know," notes Will. "This song felt like what I imagine a painter feels painting a scene in their head – imagining what life would bring him after he walked out of the door at that party. I hope this song does him justice." The track is the latest single from Will Jay's upcoming project, Someone On The Internet, due later this year. The new music is inspired by the beautiful and wild inhabitants of Los Angeles. What a pop stunner – great lyrics, great vocals – check this one out!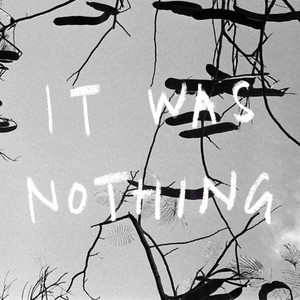 Bessie Turner – It Was Nothing
In Bessie Turner's latest offering It Was Nothing, she devotes her creativity to a more gritty sound and veers away from her previously seen bedroom-pop cuts. Exploring the pitfalls of expired friendships, Turner reflects on her own reaction to the situation (with a need to take responsibility – even when she isn't at fault), through witty-penned lyrics veined with an overwhelming sarcastic tone. Turner notes "It's about the loss of friendships and me trying to find peace and reason in a situation. I'm always the most sorry person in the room and take responsibility for things even if they're not mine to carry, like if someone ran me over I would apologise for touching their car. The song is full of high and low energy and I wanted it to feel like a burst of emotion. The ending is a kind of sarky feel good end of play – it's my favourite part of the song." With stunning vocals and great harmonies, the track is a dynamic slice of indie-rock.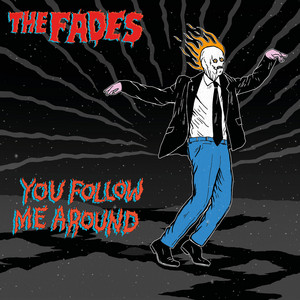 The Fades – You Follow Me Around
London based post punks The Fades are back with new single You Follow Me Around, the first cut from the album and a taste of what's to come. The Fades are a band who've consistently turned adversity to their advantage, finding the best in life while not taking themselves too seriously. Recorded in Brixton, South London using an array of analogue equipment, You Follow Me Around is a raucous indie post-punk blast of alternative pop, recalling the time when lead-singer Dave Lightfoot was stalked by both an ex-partner & his own cat clambering for affection at home, a sort of dual experience of enforced attention from very different sources. "The song was written at a very difficult time when this ex-partner was seriously harassing me. It made me ill & I lost so much weight but in the usual 'Fades' way, I managed to make light of it by linking the song to my cat, who was also harassing me but in a much more loving way. Basically, I took the positive approach to a very stressful situation & then a song came out of it".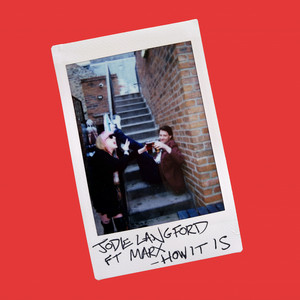 Jodie Langford, Marx – How It Is
Unapologetically northern swirling wordsmith Jodie Langford has dropped another fantastic spoken word stunner in new single How It Is, with long-time friend and fellow rapper Marx sharing mic duties and Endoflevelbaddie on production duties. On this track, Jodie flips it back to something more fun and relatable, exploring the fun side of her personality with a piece about how many of us live that 9 to 5 lifestyle, always working towards the freedom of the weekend and how things can get quite messy once the beer garden weather hits! Explaining how the track came about, Jodie says "It actually came off the back of a spoken word piece I was recording, 'Baddie' heard a catchy phrase that they turned into a chorus and encouraged me to write around that theme…and How It Is was born" It's no wonder Jodie is receiving such great support from radio and press – what a banging track!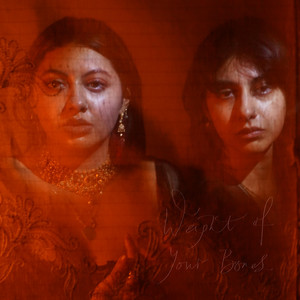 Qazi & Qazi – Weight of Your Bones
Qazi & Qazi are sisters Naadirah and Rukaiyah – singer-songwriters, producers, and euphonious melody makers working at the cusp of transcendence. Born in Glasgow and Birmingham but now based in London, the duet weaves their signature intricate harmonies into orchestral-scale arrangements in folk-leaning tales of surrender and strength. Interestingly, they've covered Jonathan King's Everyone's Gone To The Moon as their latest release but Weight of Your Bones is very beautiful & delicate with its subdued piano over which they lament about overcoming, maybe love, maybe life, maybe something else but an element of rising again seems tucked into lyric in someway. A highly individual record that deserves to be heard.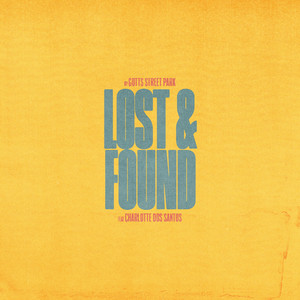 Gotts Street Park, Charlotte Dos Santos – Lost & Found
Gotts Street Park and Charlotte Dos Santos combine on recently released single Lost & Found. Charlotte Dos Santos comments: "Lost And Found is a song about falling in love and not being able to forget about a person. It's about being in all shades of love…" Gotts Street Park add: "​​The instrumental track was from a batch of jams that were recorded during lockdown. Charlotte heard the instrumental whilst some of us were working with her on her record last year, we'd been looking for a way to collaborate and this one jumped out as being really well-suited to her." A gorgeous slice of minimalist neo-soul – love it!
You can check out the whole playlist here. Please follow the socials below for our weekly updates and share about the place!