Hello world,
Here's your latest FP Picks update .. loads of great new music as always inc Candid Faces, Alison Sudol, Treemer & many more … If you like what you hear please follow and share this playlist, it helps us keep doing our thing by getting the algorithms on our side. Also please support the artists featured in any way you can!
Until next week
Helen (Futureproof) x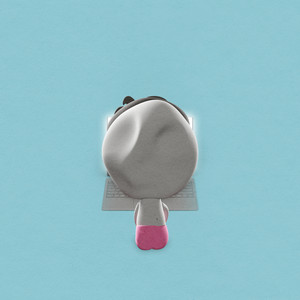 Posh Chocolates – Back 2 U
Northern producer/ writer, Posh Chocolates, AKA Christian Ellery, walks a line between indie pop and hip-hop with his etherial bedroom pop anthems. A slinky beat kicks off this charming slice of alt-pop with just the right balance of electronica and pop-sensibilities. A quintessentially UK vocal style shifts the rhythm from straight to syncopated and back again throughout the track, in such a sensual way that it's easy to get lost in the romance of it all. Fixated with an admiration for childish cabaret, the Posh Chocolates sound is underpinned by playful yet detailed lyrics and melodies. With consistent recognition from the BBC Introducing team, 6 Music, Amazing, Co-op and many more local radio stations, Posh Chocolates continues to entice the industry, bringing a freshly inspired tone to the table. The Posh Chocolates live experience is completed by Sam Osbourn (Drums) and Robert 'Bob' Maguire-Jones (Guitar). Together, the trio sold out their first headline show and have continued to turn heads across the North West with their infatuating energy.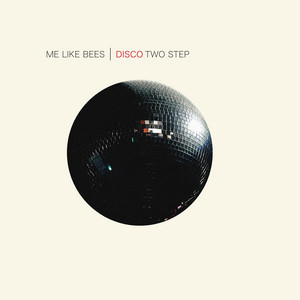 Me Like Bees – The Right Stuff
Missouri-based indie rock band Me Like Bees have dropped new single The Right Stuff from their upcoming album Disco Two Step out October 14th. Characterized by a danceable melody infused with joyful pop riffs, armed by signature alternative rock beats, the track is about a past that hasn't happened yet. The song speaks with a tongue in cheek hopefulness about what lies ahead, knowing full well that dreams and reality are often two very different things. The band was started by college dropout, Pete Burton and former gas station clerk, Luke Sheafer in 2009 who lost touch and serendipitously ended up at the same college town several years later. Bands like The Strokes, Modest Mouse, The White Stripes and Franz Ferdinand would serve as the catalyst to the danceable, guitar-driven rock that Me Like Bees would become known for. "I remember the way I felt when I first heard Ball and a Biscuit by the White Stripes," Sheafer shares. "That's the moment I decided that yeah, this music thing is what I want to do with my life. I've been chasing that feeling ever since."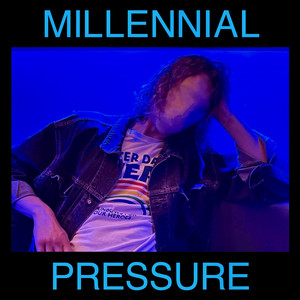 OLI SWAN – Be Kind
London-based singer-songwriter, producer and multi-instrumentalist OLI SWAN has dropped Be Kind from his mini album Millennial Pressure. It's electronic, but a tonic for the ears, like Tame Impala taking style tips from Harry Styles. Fittingly, the album explores themes of anxiety and coming-of-age in an online world, set against a backdrop of late-night synthesizers & drum machines. Oli states: "Millennial Pressure is a concept album. It didn't start out that way but the more I listened to the songs during the recording process, the more it seemed as though they were circling around the same themes… relationships & anxieties in an online-world. At the height of the pandemic it felt like you could really see the transition to living more of our lives online intensifying. It was a weird feeling & I think that informed a lot of the music. We started to push the concept thing more in the production etc. after noticing the themes in the music."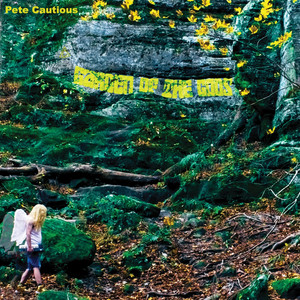 Pete Cautious – Fell In Love
Pete Cautious has dropped opening track Fell In Love from his third LP GARDEN OF THE GODS. It's hypnagogic pop at it's best – interesting melodies, shimmering synths, guitar solos and big drum sounds. Pete Cautious is a Chicago based indie rocker in the vein of Mac DeMarco, R Stevie Moore, and Part Time. He self records and produces his albums. A self professed, "Hypnagogic Pop Star", Pete aims to deliver solid tunes that channel the greats while remaining all together his own.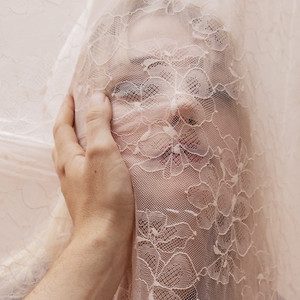 Alison Sudol – Come On Baby
London-based, American singer-songwriter and actress Alison Sudol has released her autobiographical new album Still Come The Night. The track Come on Baby shines a light on her powerful songwriting, nestled in Indie Folk & Acoustic Pop. When Alison began writing the album, she knew that she wanted to process the different stages of grief that she and her partner experienced with the loss of their first baby in pregnancy. It spans the emotions of Alison's journey, from the exhilaration of early love into the tightrope walk of excitement and uncertainty of pregnancy and ultimately through the complex and mysterious landscape of grief. "I needed this music," shares Alison. "It helped me get through the hardest period of my life without running away from it." Come On Baby carries the melancholic atmosphere of those contemplative days.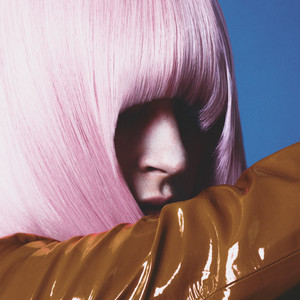 PVA – Bad Dad
South London trio PVA recently shared dark new single Bad Dad from upcoming debut album BLUSH, out October 14th. Speaking on the themes of the single, the band's Ella Harris said: "Bad Dad explores the internal world of a new father checking in on his son at night, afraid of the lineage of masculinity and how it might impact someone so untainted." The track almost feels like a real live experience with its dreamy synth sound design, including a rooted pulverizing mono bass part which tears brilliantly through the mix from start to finish and spacious reverb packed textures which glosses over the chorus. It's clear to see how these sounds can easily translate into a powerful live performance in the hands of Ella Harris (vocals, keys) and Josh Baxter (vocals, guitar, keys) alongside percussion virtuoso Louis Satchell, who have all gained such high prestige in such a brief timespan.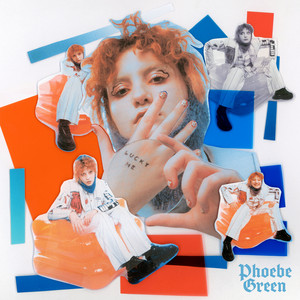 Phoebe Green – Just A Game
A while back Phoebe Green dropped a dreamy new single, with danceability and vulnerability, from her debut album Lucky Me. "Just A Game is probably the most obvious pop song on the album, which makes me feel kind of uneasy but excited," Phoebe says. "I'm still coming to terms with making songs that aren't entirely alternative because I'm so cautious of my songs making me cringe if they sound too polished, but this one is just a pop bop and I'm here for it. I wrote it with my friend Jessica Winter who really encouraged me to venture outside of my comfort zone and embrace my newfound willingness to write in a more structured, concise way. It was actually so freeing and I feel like I had opposite inhibitions to what is expected! I love that despite the danceability it's still a good old heartbreaker, that is one consistent factor that I doubt will ever change."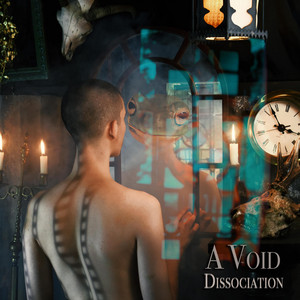 A VOID – Sick As A Dog
London-via-Paris trio A VOID have dropped the final single Sick As A Dog from their awaited new album Dissociation. With swirling riffs that are as infectious as they are overcast, the track's message is more optimistic than its stormy sound might suggest. Vocalist Camille Alexander explains: "Sick As A Dog is a cathartic track about the pain of separation and fear of abandonment. Rather than being a dark song, it touches on the idea of channelling pain through several emotional states, with the recurring theme of mental health in our lyrics." The trio refuse to compromise on fun, with absurdity and an inhibited attitude coursing through each track – "We're a pretty goofy band. It wouldn't make sense to do what we do together without having fun. There are so many emotions that go through us on a daily basis, that even in the worst moments we can't help but laugh. This is what we talk about in "Sick As A Dog": laughter as a means of overcoming traumatic experiences and events. We don't hesitate to integrate cheeky things into more serious choruses."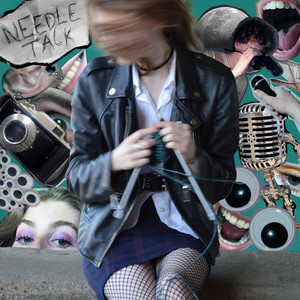 Candid Faces – Needle Talk
Describing themselves as a 'fight night at the circus!' Hull's latest band Candid Faces release their second single to date Needle Talk – an infectious trash-pop future classic that touches on themes of paranoia and anxiety in its lyric. Produced by indie maestro Adam Pattrick at the Warren Records inhouse recording studio, Needle Talk is a hyper energetic slice of post punk energy filled with edgy guitars and fiery vocals that's been sending crowds wild at their recent gigs in and around the East Yorkshire area. Needle Talk's 'keep it simple' & 'to the point' lyric takes a peek into the psyche of someone who is constantly conscious of how they're being perceived by others – a concept that's illustrated so well in Hull director Jody Moore's video to accompany the release. Candid Faces specialise in writing hard-hitting, catchy songs which revolve around subjects like old women, fist fights & paranoia. Accompanying this are 'proper indie pop grooves' that create a soundscape described as 'trash-pop' & 'jagged' by fans & journalists alike.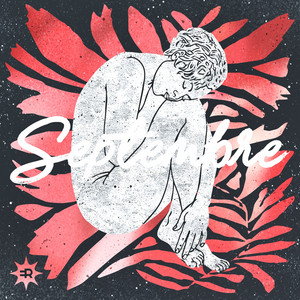 Treemer – Septembre Bloom
Finnish indie rockers, Treemer, use their shoegaze and dreampop base to expand to nearby genres such as post punk, power pop and garage rock, showing their creative impulse and their organic approach to songwriting. Treemer is about friendship, shared experiences and dreams as well as noisy guitar fuzz, hypnotic rhythms and obscured vocals, paying homage to groups and artists the Treemer members, aka Treemers, have been listening to all their lives. The band unveil their fresh mini LP Septembre and the seven-minute shoegazer, Septembre Bloom, which is also the album's title track and closing number, leans heavily on the band's innate wistful dreampop side, packed to the brim with an interesting divide of melancholy and enthusiasm. It is a perfect soundtrack for those darkening autumn evenings, combining the longing for the warm summer nights with the excitement of forthcoming winter.
You can check out the whole playlist here. Please follow the socials below for our weekly updates and share about the place!