Hello world,
Here's your latest FP Picks update .. loads of great new music as always … If you like what you hear please follow and share this playlist, it helps us keep doing our thing by getting the algorithms on our side. Also please support the artists featured in any way you can!
Until next week
Helen (Futureproof) x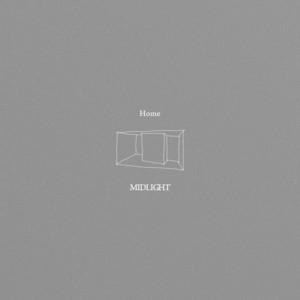 Midlight – Home
Brighton/London based alt-rock quartet Midlight have released an emotional new single Home fm EP Above From Below. The single is filled with faster riffs than on previous tracks and more dynamic chord changes alongside smooth vocals. The lyrics keep the same emotional anguish that the band has displayed so far in their career, anxiety, and fear are recurrent themes in this new work. The band stated "Our debut EP Above from Below is coming out in April. Some very old and very new ideas that have all found their feet in the last year. It's an entirely independent release, from the recording process through to the artwork. I know it sounds obvious – but we really can't wait to share it with you all and hear what you think".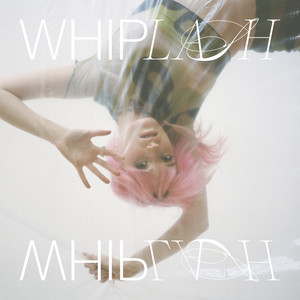 GRAE – Boxes
Toronto-based singer, songwriter and multi-instrumentalist GRAE has dropped new single Boxes. "The idea for Boxes" says GRAE, "came about when I looked around my room one day and realised I wanted to tear down all the posters I've had on my walls since I can remember." Filled with a mix of emotions—anywhere from sentimental and romantic to frustrated—GRAE wanted to write a song that captured this confusion. The track does exactly that through a mix of loud and quiet, soft and hard, featuring anything from a clean bass and drum line to a loud but distant grunge guitar. GRAE's whispery, light voice captures the desire to move on, the need for self-reflection and understanding. Look out for debut LP Whiplash.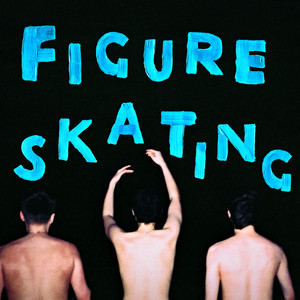 Porij – Figure Skating
Porij recently shared their new single and the first of 2022: "Figure Skating is about intimacy and sensuality in moments that aren't overtly sexual," the band explain. "It's appreciating romance in the day to day, not the big dramas or passions but the kind of stuff that's put in a montage in a film. It's an insight into a secure relationship and explores the moments that are beautifully average but somehow turn out to be the best bits." The new track is also accompanied by a video featuring Lynks showing off their hidden talent of figure skating! Great skating, great songwriting and infectious track – love it.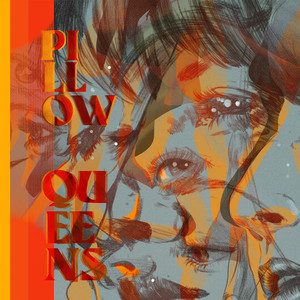 Pillow Queens – My Body Moves
Dublin rock quartet Pillow Queens have recently dropped their atmospheric indie album Leave the Light On which considers the toll of living up to expectations, in romantic, platonic, and societal terms. The track My Body Moves idealizes a peaceful aging process. The band told Upset "My Body Moves examines the relationship between your past and present self. Sometimes it's easier to consider your past self as a different person, but there's comfort in accepting that you will always be floating between several versions of yourself that couldn't exist without the others. Lyrically, it's also about longing for – and striving for – this timeless love, finding it and doing your best to follow in the footsteps of those who successfully held onto it."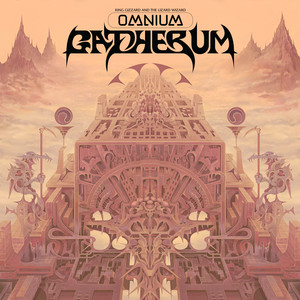 King Gizzard & The Lizard Wizard – Magenta Mountain
Aussie rockers King Gizzard & The Lizard Wizard recently dropped the psychedelic-pop anthem Magenta Mountain with its blistering guitars and glistening keys. The song is a slow builder that kicks off with a 1980s Miami vibe before launching into a swirling psychedelic guitar solo at the end. It builds and builds, keeping you on the edge of your seat, pulling you in. Ambrose Kenny-Smith of the band explained "You know when you have a really weird vivid dream and it sticks with you like glue? One day I came into the studio and Stu was trying to write one of them down … He kept banging on about this paradise called Magenta Mountain that he had seen but none of us believed him. Every day since then he's been still trying to convince us all that it's real and one day he will."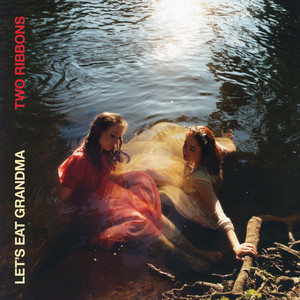 Let's Eat Grandma – Levitation
Electronic pop duo Let's Eat Grandma recently shared their brand new synth-pop single, the dancefloor-ready Levitation. "It's about feeling all over the place, escaping to your imagination and being in a disorientating and surreal mental state, which can be both scary and elevating somehow – everything feels more creative and things look brighter," singer Rosa Walton says. With strong beats, dazzling electronics & colossal hook, the rousing track reflects everything from old-school disco to modern hyper-pop. Levitation appears on new album Two Ribbons, a work informed by illness, grief, and the requirement to carry on.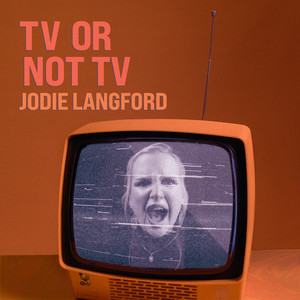 Jodie Langford – TV Or Not TV
Northern wordsmith Jodie Langford is back with new single TV Or Not TV – a commentary on the growing strength of social media platforms plus the relentless idiocy of reality TV stars and influencers constantly putting pressure on growing minds to behave in ways unattainable to most. Jodie continues to collaborate with Hull's 'King of Electro' producer team Endoflevelbaddie, who have complimented her spoken word delivery with a mash-up of dance floor flavours ranging from electro rhythms to DnB beats. Jodie states "I've built my craft as a spoken word artist by pointing out injustices in the world, at the hands of powerful governments and the control of the richest 1%." It's an alt-pop stunner with fantastic lyrics from this talented wordsmith & we love it.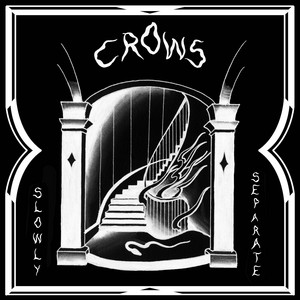 Crows – Slowly Separate
Back in January, Crows released the raucous, anarchic single Slowly Separate from their recently released second album Beware Believers. Of the track, frontman James Cox said "Slowly Separate is about living in London, working a job you hate and just going through the mundane routine of hand to mouth living. Don't get me wrong, I love London. It's been my home for 13 years, and this song translates to any city and any time you're working a job that doesn't fulfil you. When it gets to the end of the month, all your rent and bills come out and you've barely left with enough to get through the next month. Conjuring a dark and visceral post-punk that's been hardened by years of notoriously rowdy live shows, Crows have amassed a legion of die-hard fans.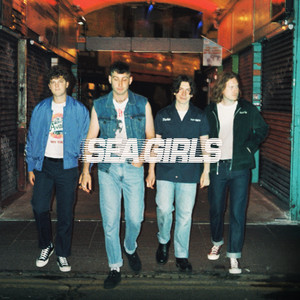 Sea Girls – Friends
London four-piece Sea Girls have dropped their new album Homesick. Clash Music summed it up well: "Homesick is defined by its anthemic vulnerability, truly capturing a sense of coming of age excellence. Much like the outfit's previous releases, there is this sense of familiarity stitched into every track, making the nostalgia shine even brighter. This release truly feels like a milestone for the bad, handling complex themes and emotions with absolute class, while still capturing their original spark." Friends opens with an acoustic before building into an infectious, joyous tune with an optimistic message. Oli Khan's buoyant drums contribute to a song that is focused on enjoying time with the people you care about.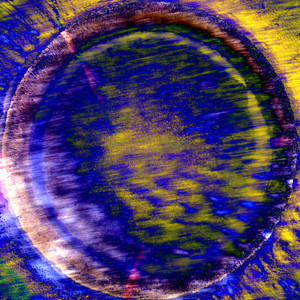 Mount Forel – The Hum
International alt rock band Mount Forel's new single The Hum is the first from their upcoming 2nd album Sub Rosa Stories. The band wanted to kick off their 2nd album with a high energy, rhythm driven track. The result is The Hum, which starts with a polyrhythmic riff created by 3 drum kits, before fiery guitar riffing takes the release to a frenzied crescendo. It's all about a deep uneasy low frequency hum being heard around the world! In Bristol for instance, it appears & then it goes – some hear it, some don't, some ask "is it even real"? Mount Forel's 2nd album Sub Rosa Stories is an uneasy group of secret symphonic modern tales – each petal that falls from the rose tells a story of chaos & consequence from somewhere in the world. Check out the tunes then do yourself a favour and go see them live – wow what a performance they give!
You can check out the whole playlist here. Please follow the socials below for our weekly updates and share about the place!