Hello world,
Here's your latest FP Picks update .. loads of great new music as always … If you like what you hear please follow and share this playlist, it helps us keep doing our thing by getting the algorithms on our side. Also please support the artists featured in any way you can!
Until next week
Helen (Futureproof) x
NoSo – Suburbia
LA-based singer-songwriter and guitarist NoSo (aka Abby Hwong) has dropped dreamy pop single Suburbia, via Partisan Records. With beautiful vocals, fantastic production and infectious chorus, the song will draw you in. Abby said "I grew up in a predominately white suburb outside of Chicago … and had a difficult time navigating the environment. But I had amazing friends who had my back. This song illustrates the absurdities of that suburban town (moms gossiping about teens) and the simple, lovely moments I didn't register as my childhood, like eating golden Oreos outside a pharmacy with friends I had since kindergarten."
AVIV – love of your life
Toronto singer-songwriter and multi-instrumentalist AVIV drops new indie-pop anthem. Of the track, AVIV says, "love of your life explores the naivety of my first relationship with an older boy and my early need to receive artificial affirmation. As I grew in this relationship, I began to understand that he would say what I wanted to hear. Yet on some absurd level, I still wanted to be bullshitted and it excited me when he said that I was the love of his life." With its feathery synths, gripping guitars and catchy chorus, we're hooked!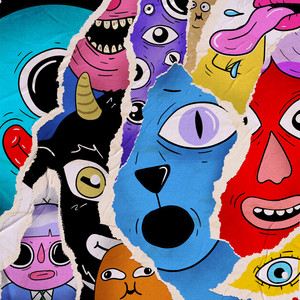 Dirty Nice – Dream Heavy
Alt-pop duo Dirty Nice released album Lobster on 1st October and assure their status as a Gen-Z appealing outfit by releasing animated TikToks in addition to songs. This crafting of a fictional universe contained by the internet draws inspiration from Gorillaz and yet their music itself builds upon the sounds we associate with virtual groups, along with a touch of vibes à la indie rock. The resulting sound is one original and fun, undeniable and honest, dripping with creativity and seasoned with nostalgia. Dirty Nice are sure to be viewed by listeners as creatives demonstrating a commitment to multiple mediums.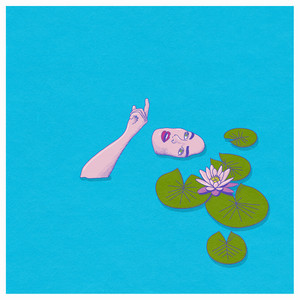 Katy Alex – Maliblues
Gorgeously melancholy and impossibly catchy, Liverpudlian Katy Alex takes listeners on a trip to the sadder side of the West Coast in her aptly-titled second single: "Maliblues was born from a feeling I couldn't shake whilst on holiday in LA a couple of years ago," shares Alex. "I went out to California for a week with an old friend on a private jet (not kidding) and ended up in a mansion in Malibu having a BBQ. I know that sounds made up, or maybe even dream-like, and trust me for a little scouse girl it really was a dream…on paper … I felt homesick, I missed my family and friends, and it really just confirmed for me how money can't buy true happiness, having the people you love around you can."
narcissus, Becki Fishwick – friends in high places
Narcissus are ready to take the Manchester indie scene and across the UK by storm as a truly innovative band.  Friends in High Places is filled with strings and modern big sounding beats set to the Amy Winehouse-esque vocals of Becki Fishwick. With inspiration taken from Billie Holiday, these vocals truly take the song to new heights and give a total spine tingling sensation to listeners. Utilising the amazing vocals of Becki, Sink Ya Teeth take the song in a completely different direction with their remix, with a post-punk-funk feel and deep electronic vibe the track is perfect for an incredible dance floor filler inspired by anthems from the early 2000's.
illuminati hotties – Knead
With poignant writing and irreverent humor, Sarah Tudzin's second album as illuminati hotties plays like a demonstration in the art of persistence. Let Me Do One More is full of high highs and low lows, but thanks to Sarah Tudzin's extensive experience as an engineer and producer, the two extremes—and they are often extreme—are meticulously balanced. The mid-tempo chug of Knead bridges the gap between the fired-up MMMOOOAAAAAYAYA and a bittersweet, socially conscious love song called Threatening Each Other re: Capitalism. Tudzin has affectionately described her clever, scrappy style as "tenderpunk." Though her punkiest moments can be politically relevant , her tender side is more prominent than ever.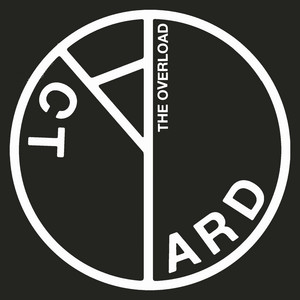 Yard Act – The Overload
Leeds band Yard Act have shared their exhilarating new single The Overload, which happens to be the titular track from their forthcoming debut album, which drops next year. Vocalist James Smith said of the new song: "The Overload serves as an overture to the album. It's written from the perspective of someone sitting in a pub overhearing snippets of all these different conversations from different characters and acting as a vessel, a medium even, for their own thoughts and opinions." The trio fills the track with a swaggering cocksure attitude, a lively bassline, and bucket loads of northern wit, making for an intoxicating combination.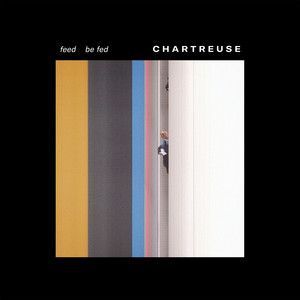 Chartreuse – Feed Be Fed
Black Country quartet Chartreuse have released a captivating new single. "Feed Be Fed is about being stuck in a cycle and the idea that just because something is convenient doesn't mean it's the right thing to do," comments vocalist Hattie Wilson. "I'd been on the contraceptive pill for a few years and became aware I was experiencing its side effects on my mental health, which seem to be widely pushed under the rug." The band create respectful music that is deeply, uniquely special – the instrumental flair of Chartreuse's sound is truly mesmerising.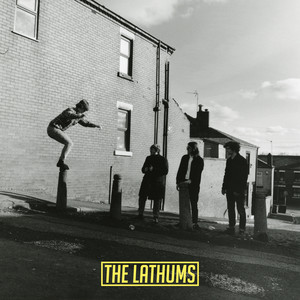 The Lathums – I'll Never Forget The Time I Spent With You
Wigan band The Lathums resurrect the familiar sound of jangling guitars and regional accents on their debut album How Beautiful Life Can Be. They tug more aggressively on the heartstrings on I'll Never Forget The Time I Spent With You as frontman Alex Moore opens up and proves a sincere depth to his songwriting despite his tender age. He adds, "It's mad, I wrote the lyrics which are really relevant to me, where I live, and the people I love. But, I wrote it when I was so far away, we were in London, and had just played a gig. All of my life and all of the surroundings that I had before were suddenly different. I was looking back at my life and wondering how it will turn out," he reflects. "I was kind of excited about it but apprehensive too."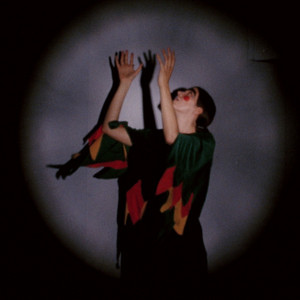 Le Ren – May Hard Times Pass Us By
Ahead of the release of her debut album Leftovers on 15th October on Secretly Canadian, Le Ren unveils final single May Hard Times Pass Us By. With her angelic folk vocals at the forefront, she sings about deep love and devotion on the album's standout closing track. "This song is really close to my heart. It was written for someone as we worked through a turbulent time in our relationship," explains the Montreal-based artist. "When I think of leftovers, I think of things that have been cast aside," she continues of the record. "When they're picked back up or remembered, they can be repurposed… Leftovers came to mean a collection of feelings and moments of the past that still remain relevant to my present." We're loving the wonderful heartfelt lyricism.
You can check out the whole playlist here. Please follow the socials below for our weekly updates and share about the place!