Hello world,
Here's your latest FP Picks update. We've got tracks from City Parking, Ria Barkr, Rum Jungle & lots more. If you like what you hear please follow and share this playlist, it helps us keep doing our thing by getting the algorithms on our side. Also please support the artists featured in any way you can!
Until next week
Helen (Futureproof) x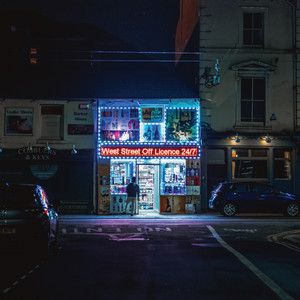 City Parking – It's Mad Round Here
Sheffield post-punk band City Parking recently dropped their single It's Mad Round Here. Singer Jade Cook said: "We take a lot of inspiration from other bands that have come from Sheffield. But also, just life in general around Sheffield. Trying to find the beauty in some things that aren't necessarily beautiful."  Similar to the early work of the Arctic Monkeys and other Sheffield favourites, City Parking takes inspiration from the mundane, with frequent reference to Sheffield nightlife. Great lyrics on this spoken word punk belter! Have yourself a listen!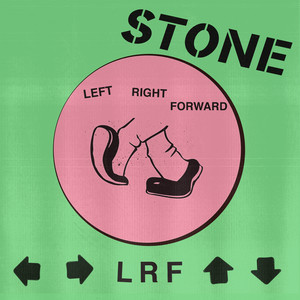 STONE – Left Right Forward
Good luck getting this raucous, catchy track out of your head! "It's the punk Cha Cha slide!" chortles STONE's frontman Finlay Power. "Our drummer Alex sent me the instrumental to Left Right Forward whilst I was walking down the street on my way to practice. At first I didn't like it until I started hearing the chorus in my head. I immediately got excited, and had written the verses in the 10 minutes it took me to meet the band. It all came out so naturally – the lyrics are just rantings that came to mind in that moment. whilst it hits on some actual serious subjects, it's more just a stream of thought, so is also super humorous and fun and our most lighthearted one yet." What a belter!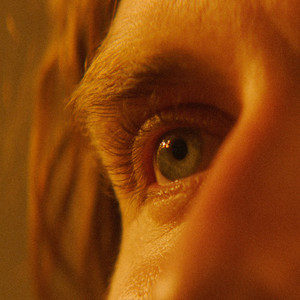 Lewis Knaggs – Third Eye
Singer-songwriter Lewis Knaggs has shared an uplifting, high energy anthem & states: Third Eye is about trying to hold onto the memories, advice and words of wisdom given to me over the years as I progress through life, whether that may be words shared with me by close friends & family, or from loved ones that have passed. The song originally came into existence with the memory of my grandfather, he was a legend who greatly influenced my life and provided a lot of advice. As I wrote the song, it started to take a shape of its own in a whole new way since losing a few more close friends. The track started as a riff that I built on guitar, then gradually added to in the studio, it took on a life of its own and has made it what you hear now." What an infectious ear-worm!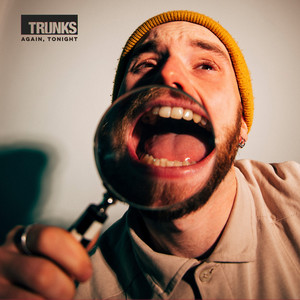 TRUNKS – Again, Tonight
Peckham-based artist TRUNKS is fervorously breaking out onto the indie scene. Combining the sleazy guitar rock swagger of artists like The Strokes and Tame Impala, with high-pace beats and a vulnerable message, TRUNKS' music embodies a hybrid of organic and synthetic sounds. Two singers in one, his chameleon-like voice delivers his gut-punching lyrics with a snarl before ascending into a delicate falsetto. Of the track, he states: ""It was created during a time I was going through the pain of a recent break up. On paper everything was perfect, but there was this feeling in my gut that I just couldn't ignore. And you can ask for all the advice in the world from the people around you, but sometimes you just need to go with what your body is telling you." Amazing vocals on this melodic tune.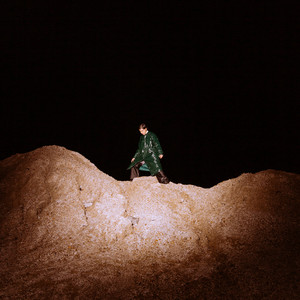 Becca Mancari – Over And Over
New pop-edged indie single Over And Over began as another transformative, self-reckoning period, accompanied by an urgent desire for writing. Becca Manari comments: "Over and Over was born out of a deep desire to make something light and joyful for my queer community, as well as anyone who remembers that feeling of being invincible! You know the feeling I'm talking about, right? That feeling of total abandonment to the exact moment you're in, and that reckless sense of feeling like you are going to live forever." What a captivating track – beautiful lyrics and backing vocals from Julien Baker.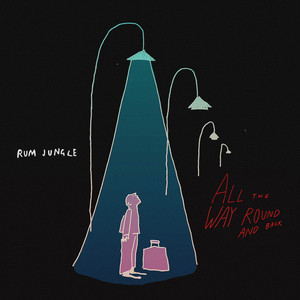 Rum Jungle – All The Way Round and Back
Australian outfit Rum Jungle have dropped powerful, infectious indie-rock anthem All The Way Round and Back, which is lyrically inspired by the people in our lives who are cluelessly selfish with their actions. Benny from the band states the track "is from the perspective of someone who is a bit of a drop-kick. The kind of person that needs help but when given it abuses it and takes without giving back. Sometimes you try to get away from something and you go so far, you end up coming back to it." From the calm of the start to the energetic chorus, the band showcase their ability to write dynamic songs that both soothe and punch. Crank it up and belt it out!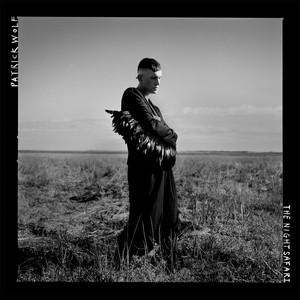 Patrick Wolf – The Night Safari
Patrick Wolf recently dropped his EP The Night Safari & of the title track he states: "The Night Safari is a phrase I gave those nights staring at the ceiling, unable to sleep and descending into a wilderness of dead ends and anxieties. The river in the song is a river that runs throughout the record. The metaphor of the river turning black to blue in this song is one of hope to survive to daybreak. A little folk song sung to the black river of night in hope for it to start turning into the blue water of day." Wolf creates a gentle build of plucked Celtic harp over an eddying piano melody alongside fantastic baritone vocals – a stunning track.
Family Stereo – Matter
A guy called Blake starts a solo project on an 8-track before lockdown and now Blake's got a full band and playing The Shacklewell Arms. A bit like this track really… it starts off very gentle and over time grows in size but still with a perfect level intimacy to it. Like an alternative Gary Lightbody / Snow Patrol vibe during the second half of the tune, we really love this one at FP Towers and have to thanks John Kennedy at Radio X for the introduction. Beautiful poignant lyrics throughout keep you enthralled and totally locked in – excellent!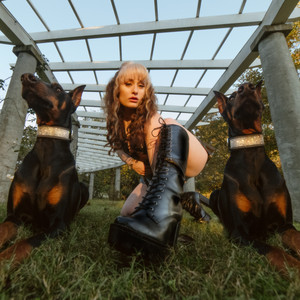 Ria Barkr – stopwatch
Talented American artist Ria Barkr has shared her EP Alpha She. The vocal delivery is first class and shows off the true calibre of this fresh, new RnB talent. With a message about feminine masculinity – whether it's about sexuality, being dominant in a relationship, taking back your power, or being vulnerable about something you're going through – Ria's lyrics are well on point. Stopwatch is a superb cut from the release & lyrically points at empowering females to change the narrative when it comes to being dominated and knowing what you want sexually. Darker in feel than other tracks on the EP this slow-jams future classic has elements of Aaliyah & Toni Braxton in the performance. Nice one – obviously inspired from the best!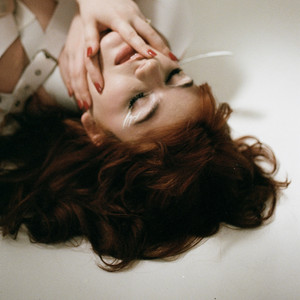 MINOE – Cherry
Written over lockdown and born from her deepest insecurities, explosive track Cherry sees Canadian newcomer MINOE dive into her more undesirable emotions. She states: "Over the pandemic I spent a lot of time alone, at home. I was in a really bad place struggling with myself internally, during a bad bout of depression and feeling disconnected from the world. I lost confidence and my self image really took a hit. Seeing my friends on social media, I convinced myself they left me out on purpose." Fusing elements of disco and pop with more dark and alternative moments, MINOE's sound is the perfect vessel for her honest, empowering and cathartic songwriting. Beautiful vocals & lyrics – we're loving this one!
You can check out the whole playlist here. Please follow the socials below for our weekly updates and share about the place!