Hello world,
Here's your latest FP Picks update .. a heap of great music inc The Beths, Creature Canyon, Kings Elliot & many more … If you like what you hear please follow and share this playlist, it helps us keep doing our thing by getting the algorithms on our side. Also please support the artists featured in any way you can!
Until next week
Helen (Futureproof) x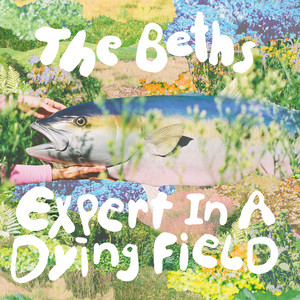 The Beths – Expert In A Dying Field
New Zealand indie rock band The Beths have dropped their latest single, the title track from their upcoming studio album Expert in a Dying Field. "I really do believe that love is learned over time," Stokes said in a statement. "In the course of knowing a person you accumulate so much information: their favorite movies, how they take their tea, how to make them laugh, how that makes you feel. And when relationships between people change, or end, all that knowledge doesn't just disappear. The phrase 'Expert in a Dying Field' had been floating around my head for a few years, I was glad to finally capture it when writing this tune." Catchy hooks, great lyrics and vocals, brilliant guitars – we love it!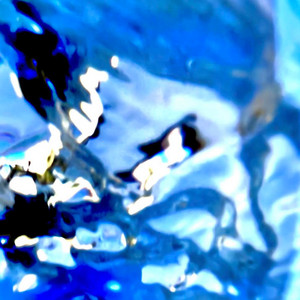 Laura Lang – Bad Luck
Memphis, Tennessee singer-songwriter Laura Lang offers rich storytelling at the heart of her music. Drawing on her inner dialogue, misfortune and life experiences, she builds deep connections with her listeners via her personal and honest songwriting. Bad Luck is the title track to Laura's upcoming EP and she states: "It's a fierce, sad song about falling in and out of relationships that are not good for me. I know I should not be in certain relationships for the right reasons, but I want to be in the relationships for all the wrong reasons. A rocking fast paced tune and pointed lyrics that let out the frustration and anger that comes with getting close to someone and having it all fall apart, being out of control!" A great upbeat, infectious tune with beautiful vocals – loving the guitars at the end.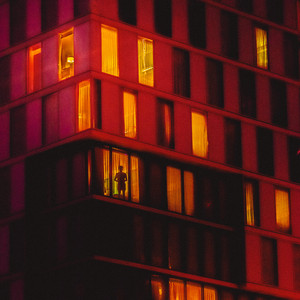 Creature Canyon – Heartbeat
San Diego-based indie alternative rock outfit Creature Canyon have released their coming of age debut album, Remarks alongside the upbeat alt groover album focus track Heartbeat with its euphoric backyard performance video. With sunny three-part vocal harmonies, bouncy guitar solos and catchy love-drenched choruses, Heartbeat shows Creature Canyon's uncanny ability to embody their Southern California vibes to form their own niche, in the ever-evolving indie/alternative soundspace. Talking about the album, Creature Canyon say "creating this album has been a journey for us, both emotionally and sonically. We spent a lot of time early on in the writing process establishing a sound that collectively represented each and every member of the band. We all had equal contributions to the songwriting, pulling from each member's past experiences to bring it all together."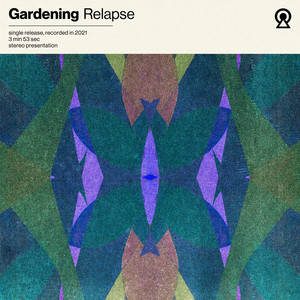 Gardening – Relapse
Formed over the internet in 2019, Gardening initially bonded over their love of the American indie canon – Built to Spill, Pavement, Television… Their carefully crafted sound collides duelling guitar lines, wild dynamic shifts and melodic intensity. The band's Niall says of recently released Relapse: "I was thinking about how we often confuse being apart from the circumstances of certain feelings and anxieties with actually moving on from them. We believe we've grown, but once we're back in the same environments, everything rushes back with a vengeance. I've had times in my life where this realisation has wrecked me for weeks and totally punctured my self-image, but the details of those examples are no fun, so here we've got someone having a total meltdown in an adult's soft play centre in some echo of a farcical childhood crisis." Expect indie rock, jangle pop, lo-fi, shoegaze & disco on this catchy banger!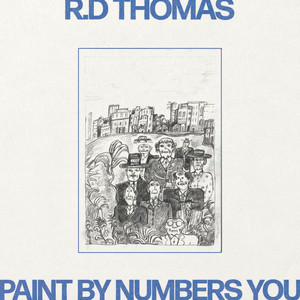 R.D. Thomas – Paint By Numbers You
R.D. Thomas recently dropped his new single Paint By Numbers You, a rumination over the 'get-rich-get-fit-get-happy-quick' obsession, taken from his forthcoming debut album What Circus Is This? Speaking of the track, he comments: "We live in an age of evangelism where it feels like everyone is becoming a preacher. Our every endeavour seems to be morphing into a subscription-based pyramid scheme, designed to help us claw up Maslow's hierarchy of needs. Paint By Numbers You is about the person at the end of the 12-step programme, the keto diet, the success seminar". Cornwall bred, London based R.D. Thomas is a captivating lyricist, musician and singer who brings a depth and density to his simple style of writing.  Reflective and melancholy yet uplifting, he marries a unique world of sound to the familiar feelings his songs conjure.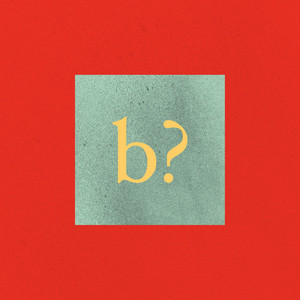 HOAX – wasting time
Queens, New York based indie pop-rock band HOAX create the sonics and concepts behind their self-described style of "empathy pop" music. Their modern vintage musical sound draws from a wide range of influences like 60's pop, 70's Motown, and alternative R&B. They like to see themselves as "the beautiful sound of sadness", a description coined by a close friend. Their music thematically focuses on the human condition, explorations of social constructs, and the decisions people make based from them, all tucked underneath pop melodies. The band state: "Somewhere in the midst of creating debut album b?, I read a paper by Adrian Bejan where he hypothesizes that, over time, the rate at which we process visual information slows down, and this is what makes time "speed up" as we grow older … Wasting Time is not some epiphany to carpe diem. It is just understanding that time moves one way always: forward. And as far as I know, every single one of us is finite, and wasting away. So if you are going to waste away, you might as well find some people to waste away with."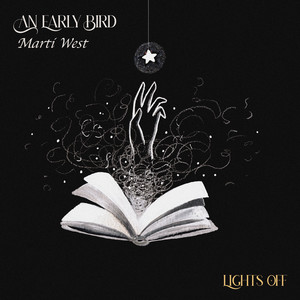 An Early Bird, Marti West – Lights Off
Alternative folk artist An Early Bird brings beautiful, heartfelt lyrics. New single Lights Off  is a song about the blind drive we sometimes have in life and it features British songwriter Marti West. The folk pop tune is a blend of dreamy vibes and throwback nostalgia with whispery vocals and a touch of soft rock. His fourth album is due for release in December 2022 and it comprises a batch of songs that delve deep into themes of broken relations, hope and the ambition to find a place in the world. With coverage from Rolling Stone, Billboard and MTV, airplay from HR1 Radio, FM4, Triple J and RTÉ 2FM, and extensive touring, An Early Bird has experience and it shows in this stunning track – treat yourself!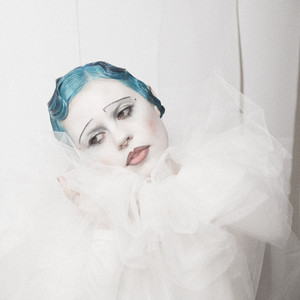 Kings Elliot – Cry, Baby, Cry
London based alt-pop singer-songwriter Kings Elliot has dropped her new single and accompanying video, Cry, Baby, Cry, taken from forthcoming EP Bored Of The Circus, out on September 16th. On the new release, she shares, "I wrote this song as a letter to my 14 year old self. It's something she desperately needed to hear, and to this day I still need to be reminded. Nobody should be ashamed of the way their mind works, to have emotions, to express them openly. Growing up, we're always told "don't cry" and to "hush", but often this leads to emotions emerging in more harmful, destructive ways! So I wrote this as a kind of anti-lullaby, for everyone and for me, to remind us to not suffer in silence." Absolutely beautiful – poignant lyrics and gorgeous vocals. This one needs a listen & can't wait for the EP!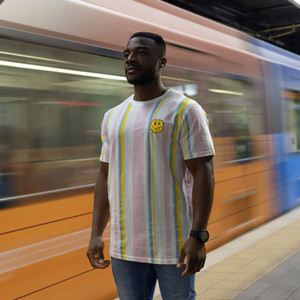 Osasioo – Gravity
Nigeria born, Canada based soul and R&B singer-songwriter Osasioo recently released vulnerable, soulful new single Gravity. Set to pull at our heartstrings through his undeniably vulnerable lyrical content and powerfully soulful tone – Osasioo is able to transport his listeners to another dimension where we can truly bask in the beauty of his work. On the surface the vocals may appear simple, but there are layers to the vocals that subtly show off his range of abilities, for example, the descending harmonies and adlibs. Sit back and luxuriate in this beautiful, heartfelt track.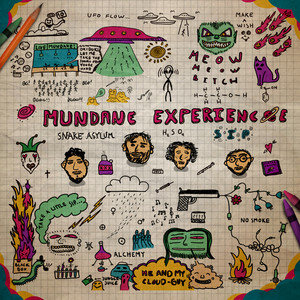 Mundane Experience – Sip
Mundane Experience's track Sip is an energetic party song with a drum 'n' bass type beat pattern and catchy bars, fusing old school hip-hop with nerdcore and a light-hearted tone. The group likes to experiment with different styles within hip-hop, mainly with an alternative old-school sound perfectly fit for their bumpy live shows. But after a year without live shows and self-isolation, they've dipped their toes in the indie genre with their new upcoming EP Blurry Notes. The product of this blend between indie and hip-hop remains true to their original style but with a deeper appreciation of the analogue.
You can check out the whole playlist here. Please follow the socials below for our weekly updates and share about the place!