Hello world,
Here's your latest FP Picks update .. loads of great new music as always … If you like what you hear please follow and share this playlist, it helps us keep doing our thing by getting the algorithms on our side. Also please support the artists featured in any way you can!
Until next week
Helen (Futureproof) x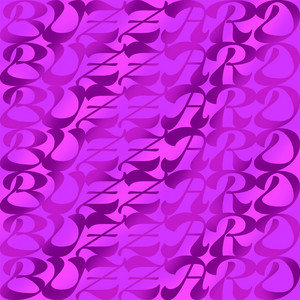 Buzzard Buzzard Buzzard – Crescent Man Vs Demolition Dan
Based on a fictional superhero (Crescent Man) and villain (Demolition Dan) duo, the track was inspired by "the real-life politics of Cardiff", the group's home city. "There's a street in Cardiff called Guildford Crescent that was recently demolished to make way for some high-rise monstrosity that left a long line of independent businesses dead and buried," explained frontman Tom Rees. The simple desire to make honest, catchy music with no pretence is a recipe with which to create a timeless debut album, and with that, frontman Rees says, "you really can create a difference and a change with something as fickle as rock music."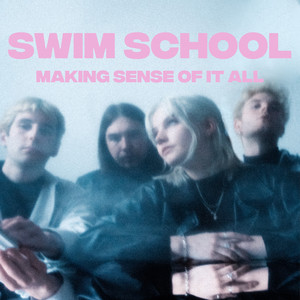 swim school – everything you wanted
Edinburgh indie outfit swim school announced their eagerly anticipated debut EP making sense of it all, out Friday 13th August. Likened to names including Wolf Alice, Foals and Dream Wife, whom they sit as comfortably amongst as they do Smashing Pumpkins and Ride; 2021 is proving to be a monumental year for swim school. Vocalist Alice Johnson explains: "Each track on the EP is based on an event that I've experienced in the last year and the effect it had on my own mental state and also the mental state of everyone who was involved." The mesmeric everything you wanted floats on a bed of ethereal electronics before erupting in a industrial-sized anthemic conclusion – no wonder they are one of the UK's brightest prospects.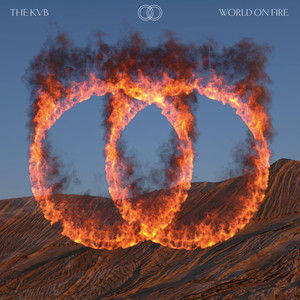 The KVB – World On Fire
Manchester psych-pop duo The KVB said of their track "World On Fire was written in late 2019 and at its core it's about duality and how a phrase like "set the world on fire," which sounds so destructive, is also about doing something remarkable. We wanted it to be a phrase that is deliberately open to interpretation in this song." It's driving and danceable, drony and dreamy, with a hint of rave psychedelia, not to mention very catchy! Check out the hypnotic, melodic atmospheric sound on this one.
Bestfriend – Hannah in the City
Canadian duo Bestfriend bring hazy indie pop track Hannah in the City, a slice of sun-drenched nostalgia. Singer Stacy Kim was inspired to pen the track whilst reflecting on a girl who broke her heart several years previously. On the track, Stacy shares: "It's a happy-sad-angry reminiscing song all about potential / possibilities / the idea that a relationship might not have fallen apart if we'd just done this or that – all while knowing in the back of your head that it was obviously doomed to fail in the first place." The track features a dreamy arrangement of synths and electric guitar, accompanied by the silky tones of Kim's vocals.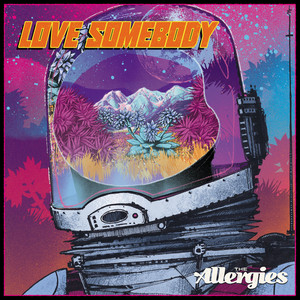 The Allergies – Love Somebody
Bristol's The Allergies are back with an earth shattering double-sider that all crates around the world need in their collective bellies. If street-tuff drum breaks and fuzzy-felt funk is what turns your ears in a vertical position than look no further than this latest release from the dynamic do-gooders DJ Moneyshot and Rackabeat. On Love Somebody they cherry-pick a sanctified soul sample and underpin it with some seasoned breaks interweaving some major league scratching for an all round funk-mode belter!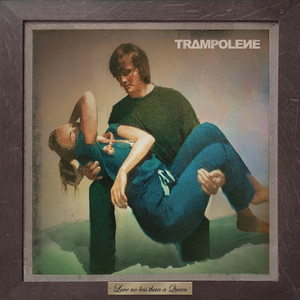 Trampolene – Shoot The Lights
Frontman Jack Jones, also a spoken word poet and the guitarist in Pete Doherty's band The Puta Madres, said of the track "For me it's about when you're scared and trapped indoors together with someone you love, for what feels like forever, it's touch you need, life you want, and shoot the lights when you dare." The video for Shoot The Lights was directed by Roger Sargent (Sleaford Mods/The Libertines/Fat White Family) and filmed on a psychedelic trip around London and Roger's front room. Roger explains the idea behind the video "it's about coming out of lockdown, with all the bright lights being tantalisingly close, both figuratively and literally and the toll it's taken on everyone's mental health".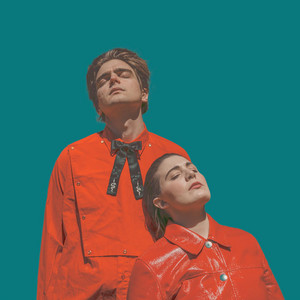 Misty Mtn – In the Deep End
In The Deep End is the first track from the Brooklyn based indie-pop duo's upcoming EP, a wonderful end-of-summer anthem about friendship and empathy. The pair of Mo Trunzo and Lucas Segall combine warm vocal melodies and minimalistic, yet lush production for an emotive and charming piece. It's a little more mellow than the other music we've heard from them but this only makes it sound more beautiful, with a soft piano melody and on point lyrics as always. Singer Mo Trunzo said: "The initial spark of inspiration for In the Deep End came from a view out my window of someone sitting by the pool in their backyard. I don't know if I was just projecting but they seemed so sad and isolated out there next to the inviting blue water."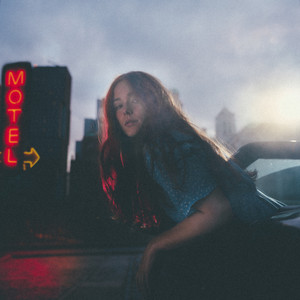 Ellysse Mason – MOTEL
Emotional yet danceable, Ellysse Mason's newest single Motel is an exhilarating slice of alt-pop built on layers of melodic synths with husky vocals. Ellysse reveals: "After going through a writer's block a couple of years ago I switched from my usual acoustic and sat down with a keyboard. This was the first thing I wrote in a while. After that everything started to unravel and I had a clear vision for where I wanted to take my music and most importantly, how I wanted people to feel listening to it." Expect addictive melodies and bitingly honest lyricism with a sound that blends shimmery electronic textures with an individualistic edge.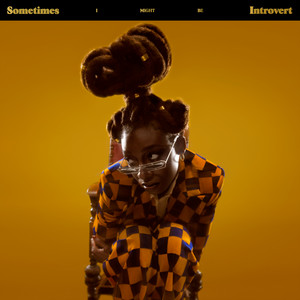 Little Simz – I Love You, I Hate You
London rapper Little Simz recently dropped a new single which addresses her absent father, foregrounded by a grooving bassline and a repeated refrain of the track's title underneath. "Hard to not carry these feelings even on my best days / Never thought my parent would give me my first heartbreak," Simz raps. The track comes from newly released EP Sometimes I Might Be Introvert – "I wanted to just let people know like, yo, I'm actually this way inclined…being this introverted person that has all these crazy thoughts and ideas and theories in my head and not always feeling like I'm able to express it if it's not through my art," she explained.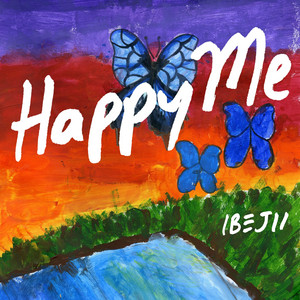 Ibejii – Happy Me
Afro-retro singer & soulful storyteller Ibejii brings new single Happy Me, the 2nd single from his upcoming EP Intermission – a body of work that explores the emotional rollercoaster foisted on many by the combination of a global health pandemic, a global movement for racial justice, the #EndSARS campaign to end police brutality for Nigerians & the daily challenge of keeping it together amidst aloneness, social isolation & multiple lockdowns. Happy Me is the final puzzle in the EP's story that sees the listener reclaim mental & emotional wellness after a long season of loss, fear, lockdowns & uncertainty. Ibejii says "everyone deserves to be happy" so listen to this neo-soul stunner and get happy.
You can check out the whole playlist here. Please follow the socials below for our weekly updates and share about the place!