Hello world,
Here's your latest FP Picks update .. loads of great new music as always inc trx from junodream, Gruff Rhys, Candid Faces & lots more. If you like what you hear please follow and share this playlist, it helps us keep doing our thing by getting the algorithms on our side. Also please support the artists featured in any way you can!
Until next week
Helen (Futureproof) x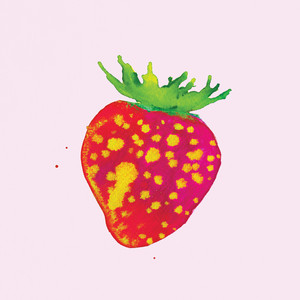 Blonde Redhead – Sit Down for Dinner, Pt. 2
Blonde Redhead vocalist Kazu Makino shares: "Life changes fast. Life changes in the instant. You sit down to dinner and life as you know it ends. Sit Down for Dinner is written like a journal and I suppose it's confessional. 'Part 1' starts with me living on a remote island and contemplating what to do. 'Part 2' is me writing to my mother and father alongside inspiration from Ms. Didion's writing. It touches on death and destiny and how we move through our lives without knowing how and when the end will come (with no pity). I'm excited by the way I was able to put down rather terrifying thoughts on top of 'uplifting' music. You would never guess what I'm singing about." A distinctive, unique sound – loving the energy and beautiful vocals on this one.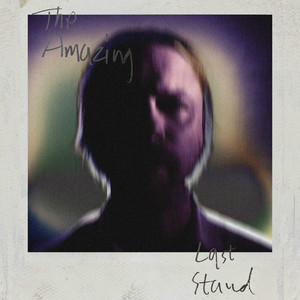 The Amazing – Last Stand
Swedish psych/folk-rock five-piece The Amazing have got a new album and the ethereal track Last Stand is from it. An enticing atmospheric backdrop sets the scene perfectly on this melancholic offering – think Cocteau Twins meets Slowdive & you're at the right party! Their music plays out in panoramic widescreen, drenched in atmosphere while never losing touch with a powerful pop-sensibility. Come into the forest of the lush and shoegazing soundscape that is Last Stand – yet another trip into the wilderness that is make up the world of The Amazing.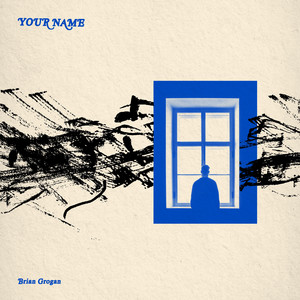 Brian Grogan – Your Name
Brian Grogan has shared honest & heartfelt new single Your Name which tells the story of a recent break up and the sadness felt upon hearing his ex's name in conversation with friends: ''Oh my mind is broken, everytime your name is spoken''. He plucks the strings and creates a haunting melody that accompanies a soul inspired drum beat that has become typical of Brian's recent releases. The arrangement that accompanies the sombre song evokes emotion in the listener that can ring true for anyone who has ever suffered from a broken heart. It's a little on the soft side for what we'd normally go for on Futureproof Picks but the vocal performance draws us in like a siren hypnotises a sailor in Greek mythology. The track builds beautifully towards the end too leaving us wanting more.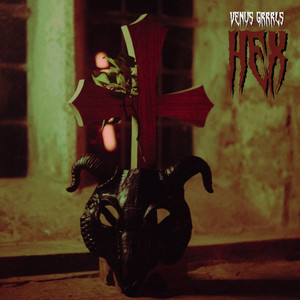 VENUS GRRRLS – Hex
Leeds based riot grrrl inspired alternative rock band VENUS GRRRLS have dropped powerful new single Hex. Vocalist Grace Kelly states: "Hex is an ode to womenkind, touching on the universal experience of harassment. In the landscape of Hex, there are consequences for such behaviour, and generates a reality where we take the power back for ourselves. We are scared, and we are frustrated with the tale as old as time; we all have a story when we shouldn't." An energetic female empowerment anthem with swirling guitars and rousing vocals. Crank it up loud – what a banger!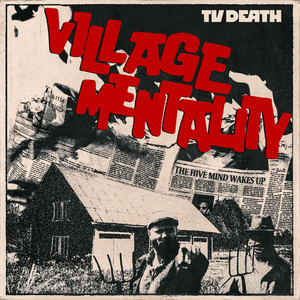 TV Death – Village Mentality
Newcastle band TV Death recently dropped raucous, frenzied new single Village Mentality from their upcoming EP The God, The One and The Devil and it's an in-your-face garage-rock track that's riff-lead with the energy of a song that's been made to be heard live. TV Death state: "Village Mentality's character embodies the mindset to blindly believe everything you see in the media. During the time of writing it, many newspapers were blaming the issues of the country on immigration … The song's story follows one of these hateful news cycles as the villagers wake up to eagerly point their finger after seeing the headlines. Written on the bass, the song needed a bouncing progression to lie underneath it, as more and more instruments joined in just like the mob, before ripping into the main riff and chase." Wow – turn this one up loud!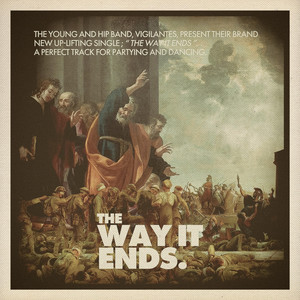 Vigilantes – The Way It Ends
Indie-rock outfit Vigilantes have dropped their dynamic anthem The Way It Ends. A great energy on this track kept us glued to the speakers throughout. With touches of a Sam Fender vibe in there, the chorus vocal is mesmerising and bang on the right vibe to cross over to a larger audience, while the sonic wall of guitars are a joy to behold – life affirming stuff. Vigilantes provide music for the introverted extroverts, the night drivers and the romantic dreamers. Expect mood pop for the heart and mature songs with a youthful swagger – we're loving them!
Humane The Moon – I Saw A Dog
Humane The Moon recently shared indie-rock banger I Saw A Dog from his debut EP Mythomania. Seamlessly blending indie, rock and elements of punk rap, it details the beauty of the small things in life with its hopeful lyricism. He states: "Like most of these tracks on the project, I wrote the lyrics for I Saw A Dog on my way from work. Driving back in that 5pm January darkness, at the lights I saw someone knelt by their dog smiling. I found myself smiling at the sight of it. (I was going through it a bit at the time to be honest, mourning the passing of my beloved uncle amongst other things.) It was a glimpse of joy, brief but meaningful I reckon." A great track.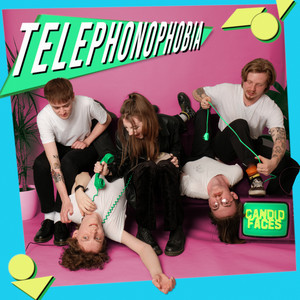 Candid Faces – Telephonophobia
Post-punk outfit Candid Faces have dropped their new EP Telephonophobia which delves into the issues & struggles felt in modern society. The title track expresses the band's frustration with the lack of privacy around various technologies which big tech companies are normalising these days. There's a big omniscient 'elephant in the room' that they feel isn't being addressed & are glad to have a platform to voice such feelings. Not taking themselves too seriously & citing bands like Idles, Softplay, LIFE & Low Hummer as major influences, Candid Faces write hard-hitting, catchy songs and their music's been described as 'trash-pop' & 'jagged' by fans & journalists alike. Another belter from this explosive rising band – ones to watch for sure!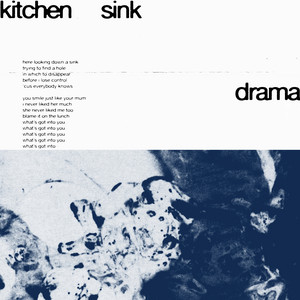 junodream – Kitchen Sink Drama
Dream-rock band junodream have shared captivating new single Kitchen Sink Drama from their upcoming debut album Pools of Colour and it shows a desperate window into an abusive and toxic relationship. Vocalist Ed Vyvyan states: "Many of us have been in this situation and it feels like the walls are closing in from every direction. But very, very slowly. It's excruciating for a long period of time, and then it just boils over. You can have these earth shatteringly horrible arguments in the most mundane of places. Your bedroom, the park, your kitchen. This song is an expression of that anger and sadness, wrapped in a junodream bow." Beautiful thought-provoking lyrics on this profound track – fantastic.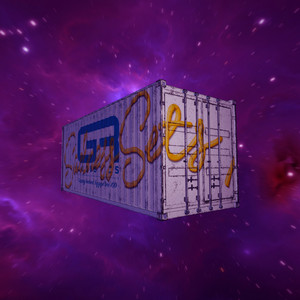 Gruff Rhys – Celestial Candyfloss
Gruff Rhys has shared new single Celestial Candyfloss, from his upcoming album Sadness Sets Me Free, and it's a rather giddy creation that Rhys says is "an attempted pocket symphony about the cosmic lengths that people will travel in the pursuit of love and acceptance." The video is by longtime collaborator Mark James who brings the album cover to life. "[Mark's] managed to place me watching TV interference in a shipping container that's lost in space," he says. "For what is apparently the 25th album I've had a hand in writing I've reverted to a rich seam of inspiration relating to shedding some light on sadness and the general terror of cosmic loneliness." Always fans of Gruff Rhys and he hasn't disappointed – a gorgeous, melodic tune!
You can check out the whole playlist here. Please follow the socials below for our weekly updates and share about the place!