Hello world,
Here's your latest FP Picks update .. loads of great new music as always … If you like what you hear please follow and share this playlist, it helps us keep doing our thing by getting the algorithms on our side. Also please support the artists featured in any way you can!
Until next week
Helen (Futureproof) x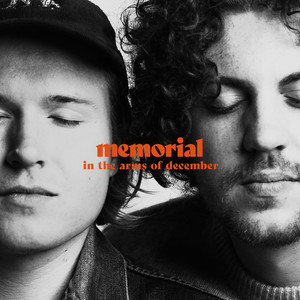 Memorial – In The Arms Of December
Folk pop duo Memorial recently dropped their tranquil new single In The Arms Of December, with its gentle guitars and warm tones. Known for their soothing and ethereal sound, the duo continue the vibe for this track while offering up more of their signature vocals and talent. They said, "This song was born out of one of those nights in mid-December, the festive season had truly kicked in but felt completely elsewhere. The TV was just background noise and sleep was a distant goal behind all anxious thoughts and the only solace was the company of a familiar spirit. We only had a verse for almost a year and it was a really cathartic process to return to a place of desperation, from a position of clarity and be able to leave that darkness behind respectfully."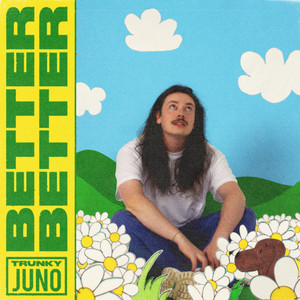 Trunky Juno – Better Better
Master of lo-fi bedroom pop Trunky Juno recently dropped his tongue-in-cheek heartbreak track Better Better which precedes his upcoming headline tour, commencing on 11th November in Glasgow. The track discusses the jagged side of moving on and letting go in a loveable, fuzzed-up college rock style, complete with groovy verses, euphoric choruses and a delightfully distorted solo. "It's my version of an "everything reminds me of you" song," Trunky explains, "full of bitterness, self-loathing, and resentment. The full tri-force of what people want."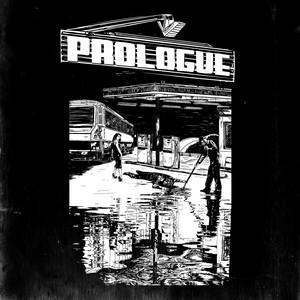 Static Dress – vague.
Celebrating the release of their debut project Prologue…, Leeds-based post-hardcore four-piece Static Dress are sharing the visuals for new single vague. "I wanna constantly strive to do something new and, going forward with projects, I want to be able to drive it forward without taking inspiration from [any other] things," frontman Olli Appleyard told DIY for their November issue. "Right now, people are making music to be ear candy, and it's given to you on a plate; every week music is becoming more and more disposable. But I think if I can create a social campaign where I can make a song or video last longer than the three minutes that it exists in your ears or in your eyes, then that's success to me."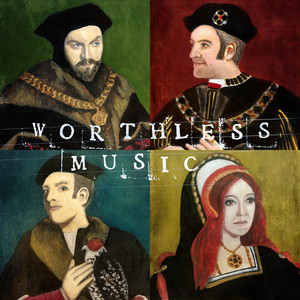 The Scaramanga Six – Big Ideas
The Scaramanga Six have released their dark and awesome new single Big Ideas from forthcoming tenth album Worthless Music. This banging track has a majestic cinematic soundscape, with a colossal pulsing industrial punk melody permeating throughout. Throbbing bass and pounding drums are paired with scything guitar riffs. Add to that a powerful soaring vocal and a powerful outro and you've got all the elements of an epic single. Vocalist and guitarist Paul Morricone said of the video: "There is always someone who appears and tells you to stop being so clever. Often that person is yourself. This song is all about the scourge of self-doubt where the voice in your head materialises before your very eyes to tell you off. Only in this story, that person bears a striking resemblance to Blakes 7 villainess Servalan."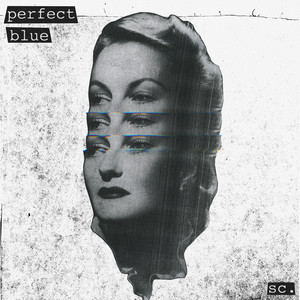 Softcult – Perfect Blue
Canadian indie-rock duo Softcult recently dropped heartfelt new single Perfect Blue ahead of their EP Year Of The Snake and it's a track recognising the value of being authentic to yourself. Explaining the purpose of the track, lead singer Mercedes Arn-Horne said "We wrote Perfect Blue about a time in our lives when we felt like nothing was in our control. In our previous project, we were signed to a label that butted heads with us creatively and wasn't allowing us to express ourselves authentically," she says. Twin sister Phoenix added "the song is a reminder to empower yourself by standing up for what you believe in, or risk losing yourself altogether."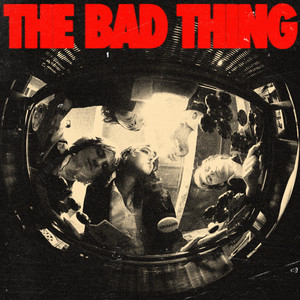 The Mysterines – The Bad Thing
Following the recent announcement of their highly anticipated debut album Reeling (due for release March 11th 2022 via Fiction Records) – Liverpool quartet The Mysterines have shared a new track The Bad Thing. Fuelled by desert rock, it has become a staple live set favourite for the band, seizing heavy sonic macabre with tightly clenched fists with Lia's powerhouse vocals. About the track Lia says "It's the most fun to play, and the words I find really funny as well – I'm digging someone up from the grave that I used to love." The Mysterines are a true force to be reckoned with in UK rock – confident, distorted guitars and echoing vocals that have all the attitude of a rock band with decades of experience.
ill peach – DANDELION
ill peach is the brainchild of Jess Corazza and Pat Morrissey, by way of Wyoming and Minnesota. After realising Jess couldn't support herself as a cowgirl and Pat eventually burning out as a competition tap dancer (both real facts) they tried writing songs, eventually settling in Los Angeles. Pat has worked with SZA, Pharrell Williams, Weezer, LP, Hayley Kiyoko, K Flay, Saint JHn and MILKBLOOD. Jess has written for Big Freedia, Icona Pop and AESPA. They state: DANDELION is a song about two rats in a cage. Two lovers who are polar opposites. A love that is so strong that even though you want to kill the other person, you can't live without them. As the band says, "we saw a lot of our friends either break up during the pandemic or get engaged. It was a lot of emotions to compact during a period of time for a lot of different people. The song captures that feeling." It's an experimental take on indie-pop that is utterly exciting.
Boyish – Smithereens
Queer indie duo Boyish have just shared their new single and music video for Smithereens, a cathartic alt-pop song that will make all your worries disappear. The first of new music since their EP We're all gonna die, but here's my contribution this past May, the track marks a new era for the duo that is even more honest and introspective than before. Smithereens is about "knowing that someone is not good for you and that you deserve better, but sticking around because you're a masochist," guitarist Claire Altendahl describes. It's a track that builds both lyrically and sonically, leading into an infectiously euphoric and fun chorus.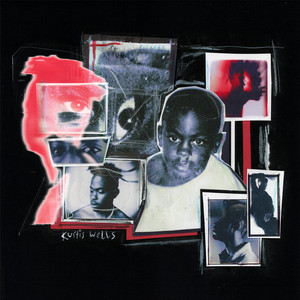 Kurtis Wells – Forever Young
Kurtis Wells is a producer, arranger, songwriter and singer. Trinidadian diaspora, United States transient, Berlin habitant, his music is permeated by his search for home as well as his true calling. Kurtis recently dropped his debut EP Ricardo and the five-track project finds him offering up hypnotic psych-inspired R&B gems. When speaking to DIY Mag recently, Kurtis stated "I hope people can remember and appreciate the true value of music, through the sincerity of my music."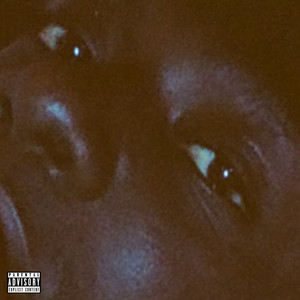 BAD WITH PHONES, VEDA BLACK – Monica
South East London's BAD WITH PHONES recently released new single Monica, and announced his debut mixtape Marinade, set for release on October 27th on Don't Sleep. Talking of the new tape, BAD WITH PHONES – AKA Manny – explains: "Marinade is exactly what it says on the tin. It's a project filled with a combination of ingredients that magically blend together to leave a good taste on your ears and all our other sensory devices." Monica features friend and collaborator Veda Black, and was written in Sicily whilst Manny visited friends. "I started writing the song in Sicily on the piano, and it started off as a passing joke to the couple whilst visiting and the hook ended up sticking throughout the entire trip," he explains. Effortlessly sensual and playful, Monica puts Manny's trademark, slacker tone front and centre.
You can check out the whole playlist here. Please follow the socials below for our weekly updates and share about the place!