Hello world,
Here's your latest FP Picks update .. loads of great new music as always … If you like what you hear please follow and share this playlist, it helps us keep doing our thing by getting the algorithms on our side. Also please support the artists featured in any way you can!
Until next week
Helen (Futureproof) x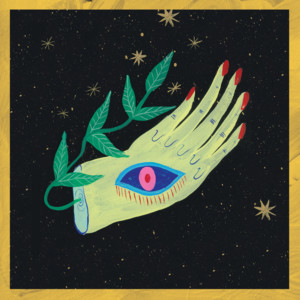 Emma-Jean Thackray – Spectre
Multi-instrumentalist, vocalist and producer Emma-Jean Thackray has released Spectre, the second single from her forthcoming debut album Yellow. "Mental illness can devour a person from the inside, feeding on their joy, their passions, even their memories and leave them to haunt the house like a ghost of their former selves," Thackray said in a statement. "Spectre is a means of catharsis." It's a beautiful blend of jazz, soul and funk and a live video for the track was shot in The Church Studios, Crouch End. Check out tour dates for later this summer.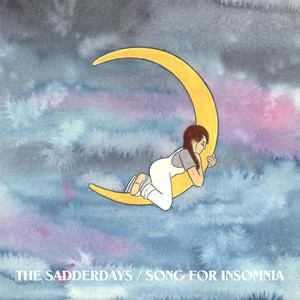 The Sadderdays – Song for Insomnia
Check out the beautiful, soothing vocal on atmospheric track Song for Insomnia from The Sadderdays. Each lyric started life as a poem written in the middle of the night exploring all the things that kept her up at night, blaming how she's "wired" and "angry at the moon." As the band jokingly said about all the songs on their upcoming debut EP, including Song for Insomnia, "we slow rocked the shit out of that." It's a gorgeous track and well worth staying awake to hear!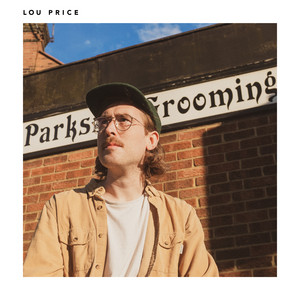 Lou Price – Love Can Pass You By
Love Can Pass You By is a gorgeous slice of indie-pop with wonderful backing vocals from Will Blackaby and Zoë Mead. Lou Price said of the track "It's probably the most personal song I've ever written, it's about my mother, about our life and how I think it's harder to love than hate. The easy thing to do is to hate on others, the hard thing to do is to love them anyway even if you don't agree with their world outlook or opinions." Melancholic, catchy and heartfelt – great stuff!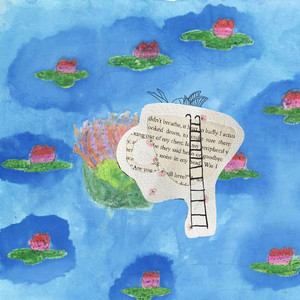 Carol Ades – I Can't Wait to Be British
Globally successful singer-songwriter Carol Ades brings witty and intimate new single I Can't Wait to Be British and says of the track: "It's really just about feeling out of control and half joking / half genuinely hoping I would find that control if I moved to London and had a totally different life. It's sort of self-aware escapism! The structure is so chaotic to represent my train of thought surrounding my feelings. It doesn't really make any sense but at the same time it adds up in some weird way? It's a very very very true reflection of my brain and the thoughts I fight off on a daily basis. And I also genuinely think I was meant to be a British woman!!!"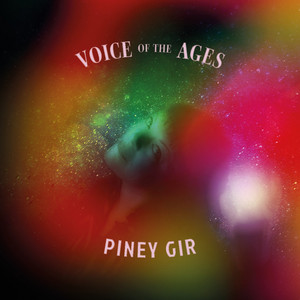 Piney Gir – Voice of the Ages
London-based, Kansas-raised Piney Gir is dropping her new EP Astral Spectra later this month and now brings uplifting new single Voice of the Ages from it. She said of the track: "This song simply flowed, it was like a message from the subconscious mind or a force of the universe channelling through me. I couldn't get it out of my head quickly enough; it couldn't have been written any faster." Check out the soaring vocals on this infectious and unique indie-pop anthem.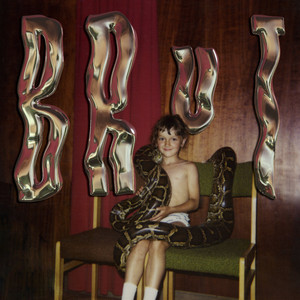 Brodka – Chasing Ghosts
Polish alt-pop superstar Brodka announces new album BRUT; a powerful examination of gender, self-image and society. Her wonderful hypnotic vocals bring stories of love, pain, wanting, and self-discovery. Creative, abstract and an honest, audible autobiography of Brodka's life and times. A fantastic lyricist, as seen in the track Chasing Ghosts: "I've been chasing ghosts, And I suppose I shouldn't be, I've been spending life, But there's no time for history". Well worth a listen – check her out!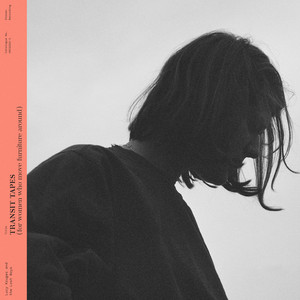 Lucy Kruger & The Lost Boys – Evening Train
Songwriter Lucy Kruger meditates on alienation and intimacy on Evening Train. The single was the first track she wrote after her move from South Africa to Berlin and is about the odd relationship one has with fellow passengers on a train – going in the same direction for a few minutes of life only. Lucy Kruger & The Lost Boys captures the emotions of suddenly calling a strange place home perfectly. Her soft voice is accompanied by swelling layers of reverbed guitars on the chorus and left almost to fight on its own on the stripped back verses. Get on board – it's an atmospheric banger!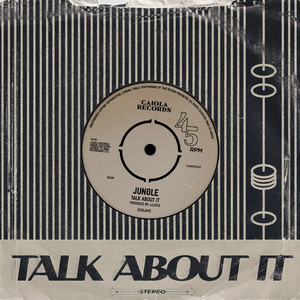 Jungle – Talk About It
Jungle have dropped a new single Talk About It ahead of their third album Loving In Stereo, which is out this August. The song arrives with a freewheeling music video featuring choreographed dancers in an empty basketball court. They said Talk About It "gives listeners another taste of the energy we've delivered on this album". The bass and drum foundations of the song were recorded "very early on", they explained, and the song's production process was started off with an emphasis to "not over-work it". Expect anthemic hooks and thrilling instrumentation – check out their four dates at London's O2 Academy and two at Manchester's O2 Victoria Warehouse in September.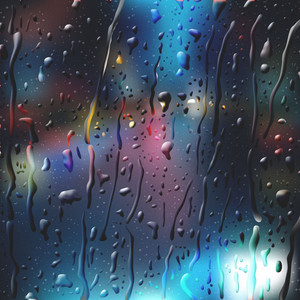 Spector – Catch You On The Way Back In
British indie-rock band Spector have announced a brand new album, Now or Whenever, and the first single to drop is Catch You on the Way Back In – "a 160bpm bon voyage: an 'until next time' for when you don't know how long the next time might be," singer Fred Macpherson explains. "It's music for closing and music for opening, and strangely both the first track we started for the album and the last before we didn't see each other in the flesh for six months. It's more of a drinking song than a thinking song, so it will probably make most sense when we're all allowed in the same room again." Expect frenetic energy with huge instrumentation and, on a personal note, great artwork!
Museum Of Love – Marching Orders (Edit)
New York based duo Museum Of Love bring new single Marching Orders from their forthcoming album Life Of Mammals, out July 9th on Skint Records. The video "is a hallucinogenic dreamscape describing the collective feelings everyone went through over the last year of the pandemic," says Museum Of Love. "All of us feeling crammed in our tiny apartments like an elephant in a tiny tea house.  Time and reality, not computing for many of us." This hypnotic track builds with a propulsive bass riff, a casually whistled melody, and a whole studio load of chaos.
You can check out the whole playlist here. Please follow the socials below for our weekly updates and share about the place!