Hello world,
Here's your latest FP Picks update .. loads of great new music as always inc Amy Bell, Iraina Mancini, The Lottery Winners & loads more. If you like what you hear please follow and share this playlist, it helps us keep doing our thing by getting the algorithms on our side. Also please support the artists featured in any way you can!
Until next week
Helen (Futureproof) x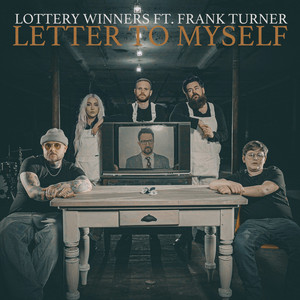 The Lottery Winners – Letter To Myself (Feat. Frank Turner)
Manchester band The Lottery Winners have dropped their new single Letter to Myself, featuring Frank Turner, from upcoming new album Anxiety Replacement Therapy out 28th April. The song premiered with an exclusive chat between Lottery Winners frontman Thom Rylance and Frank Turner on The Big Issue's website and it comes as part of the magazine's regular 'Letter to Myself' feature, which the track draws upon the same themes of; a reassuring note to past selves, along with a rousing, anthemic chorus. Powerful lyrics we can all relate to – what a fantastic, infectious track.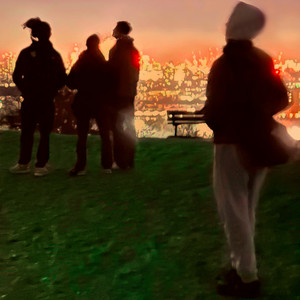 Fred again.., Brian Eno – Enough
Fred again.. calls Brian Eno his mentor, but the legendary musician and ambient pioneer sees it as more of a two-way street. Introduced by a friend of his who happened to be Eno's neighbour, 16-year-old Fred Gibson started attending some of Eno's legendary a capella performances at his home, going on to become his unofficial protégé. They've just collaborated on Secret Life – an album of ambient tunes. We're loving the beautiful, mesmerizing track Enough and can't wait to hear the rest of the album.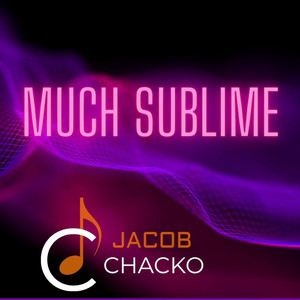 Jacob Chacko – City With Lights On
New Jersey based Jacob Chacko recently dropped the first single City With Lights On from Much Sublime and it's a divinely mellow, electric-guitar-led ballad, with aptly-blissful imagery and dreamy production. Delving into a multitude of images and reflections on the modern world, the song looks back at life in the big cities during recovery from the impact of COVID. Devoted and genuine, the track acts as an ode to the courage of first responders throughout the Pandemic. This one's grown on us with its lovely chorus and great melody (very Flaming Lips meets The Lover Speaks!)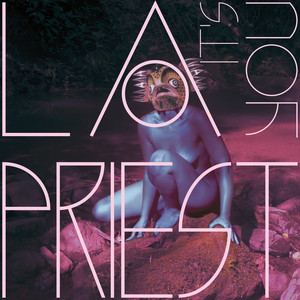 LA Priest – It's You
LA Priest (aka England's Sam Eastgate) recently shared the easy-going single It's You from recently released album Fase Luna. He states: "It's about a guy who falls in love with a sea mermaid or water spirit and has to choose between life on the land or the ocean. Some of it sounds like he's on the edge of madness." The album was recorded in Mexico and the rainforests of Costa Rica. Of the album as a whole, Eastgate says: "I want to give people a feeling that they're free when they listen to it, it's not bringing you back to reality, it's escapism."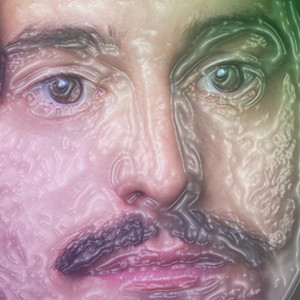 Be Hier – Generation I
Brazilian born, Berlin based Be Hier brings a sound inspired by his daily life and seeks to express his feelings, wandering among melancholies, longings and passions. The track Generation I delves into the anxiety and self-depricating tendencies of a young musician, stuck between a Gen Z and Millennial identity. It talks about depression, survival and the narcissistic tendencies of the Media Culture of our times. The sound, with classic indie-instrumentation, blends with MPB influences. A cool and slinky groove with a lyric that makes you question the world's relationship with social media on a personal level. Be Hier is currently working on his debut Album Um pouco de nada. (Transl.: A bit, of nothing).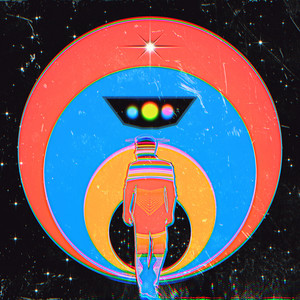 Edgar Everyone – Who's The Dreamer
Edgar Everyone (aka Jules de Gasperis), off-and-on member of Low Hum and Kunzite, is set to release his first full solo EP later this Spring and the five-track EP, titled Who's The Dreamer will bring together some of his new and old singles into one unified work of art. The title track is an upbeat, funky slice of electro-rock and Edgar states that the single "speaks about the duality between our human condition (earthbound), and our spiritual origin (cosmic). The verses talk about the little signs and coincidences that we get to experience in daily life, that sometimes seem like the universe is telling us we're on the right path." A great track for the summer – when it arrives!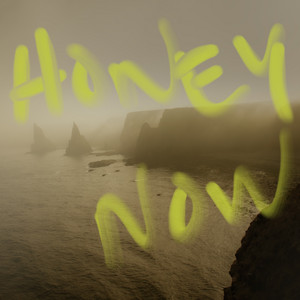 Neon Waltz – Thoughts / Dreams / Regrets
Scottish band Neon Waltz have dropped new single Thoughts/Dreams/Regrets and second album Honey Now is out in September. Of the track, they state "After the first album, the band changed from six members to four in a really short space of time, it felt like it was falling apart. In a way it literally was. Some of the lines are so directly about our band situation but almost all of them were written to be applied to any situation in life that can be made better by a simple reframing. This was the song that probably made us realise we had what we needed to do some of this record on our own. The drums were recorded in a tiny store room in the middle of our hometown on a lunch break from a day job…" Expect rugged bass lines and glorious psych-pop influences.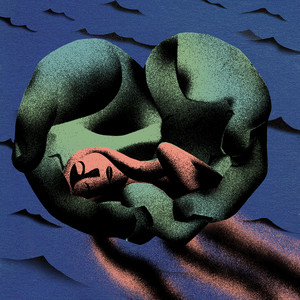 King Krule – Seaforth
King Krule recently dropped dreamy, stripped-back single Seaforth from upcoming album Space Heavy, out in June. The track aims to transport listeners into the musician's "sleeping mind" and is accompanied by a music video directed by Jocelyn Anquetil – which explores the adventures of two golden retrievers; a father and his puppy. The theme of the album was inspired during its writing process, when Marshall began developing the tracks during commutes between London and Liverpool. Written throughout 2020 and 2022, he became "fascinated by the notion of 'the space between'".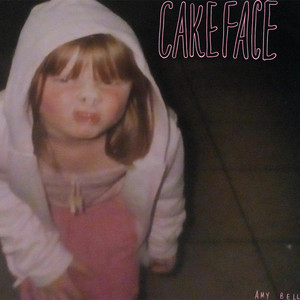 Amy Bell – Ginger Bastard
With flavours of Katy Tunstall & Billy Bragg floating out the speakers on this one, Hull's latest prodigy Amy Bell gets angry and confused on this lament about past love and moving on from it. An upbeat acoustic sound forms the basis of this track which facilitates a good intro to her debut EP CakeFace (so called due to an overwhelming desire to bake at a very young age) and which covers various aspects of personal vulnerability and working out what's good for us in modern life. As for the title… well need i say more!
Iraina Mancini – Cannonball
Talented songwriter Iraina Mancini has shared a new single and states: "I wrote Cannonball about taking a chance in life and following your heart. It's that moment where you meet someone or something and it knocks you for six! Your intuition kicks in and you've got to go with what it's telling you. I really wanted to write something that grabbed people's attention, I got lost in my head in an action packed, 60s stylish thriller film." Clash said of the track: "The neat keyboard arpeggios in the background recall the Killing Eve soundtrack work constructed by Unloved, while the loping bassline is sheer McCartney. A psych-pop whirlwind, Cannonball finds Iraina yearning for freedom. We're loving this nostalgic, upbeat track – turn it up loud!
You can check out the whole playlist here. Please follow the socials below for our weekly updates and share about the place!