Hello world,
Here's your latest FP Picks update .. loads of great new music as always … If you like what you hear please follow and share this playlist, it helps us keep doing our thing by getting the algorithms on our side. Also please support the artists featured in any way you can!
Until next week
Charlie (Futureproof) x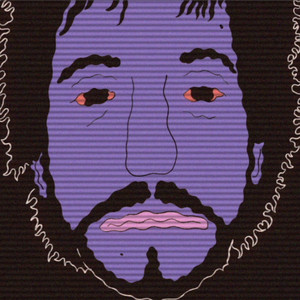 Attawalpa – Done Hanging On (Wolf Alice Remix)
Attawalpa has been a busy man during this pandemic, having released a string of excellent releases including the Spells EP. His latest track is a remix of single 'Done Hanging On' by Wolf Alice's Joel Amey. Speaking on the remix, Joel says, "Me and Luis have been old souls together for many years now, but this is the first time we've collaborated! I loved the song and the melodies as soon as I heard it and it was a pleasure to work on something like this during such a wild year."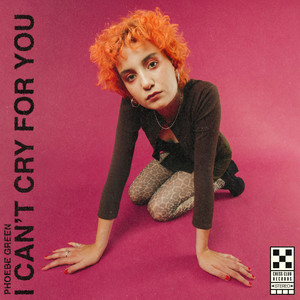 Phoebe Green – Reinvent
Phoebe Green's latest single, 'Reinvent', written with The Big Moon's Juliette Jackson is in her words 'one of those songs where the meaning differs depending on the mood I'm in when I listen to it'. She goes on to explain that 'when I wrote the lyrics I'd come to the end of a really exhausting period of people-pleasing; for a very long time I was of the belief that if I could make everybody like me then maybe I'd be happier. I've since come to terms with the fact that that's not how it works!'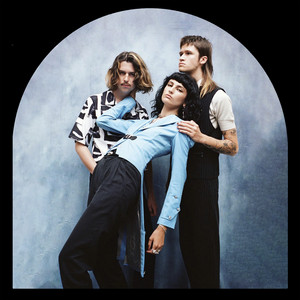 Lucia and the Best Boys – Perfectly Untrue
Glasgow-based newcomers Lucia and the Best Boys latest  EP 'The State of Things' was released last October. Taken from it is the single'Perfectly Untrue'. 'Perfectly Untrue was written a couple of weeks after I wrote 'Let Go' Lucia explains. 'This recording is in its original form, which Chris Greatti and myself powered on an all nighter till 4am, as I was leaving LA the next day.'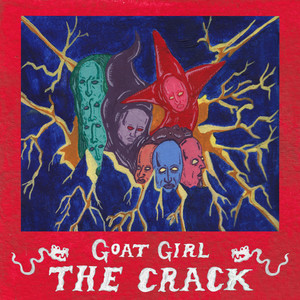 Goat Girl – The Crack
South East London four-piece Goat Girl are due to release the follow-up to their self-titled 2018 debut later this month. Taken from 'On All Fours', is 'The Crack'. On their new single, Goat Girl say, 'The Crack' emerged from an imagined post-apocalyptic world whereby people flee into space for a new life on an unruined planet, as the result of the pillaging of Planet Earth.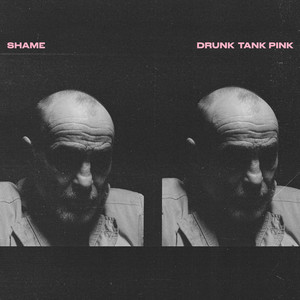 Shame – Nigel Hitter
South East London punks Shame are due to release their sophomore effort 'Drunk Tank Pink' later this month via Dead Oceans. In their words, 'Nigel Hitter' is one of the vital organs of 'Drunk Tank Pink'. 'A necessary pulse. Focused on daily routine, repetition, and how extraordinary any ordinary task seemed to me after coming home from touring. A world of percussion and joy lies within.'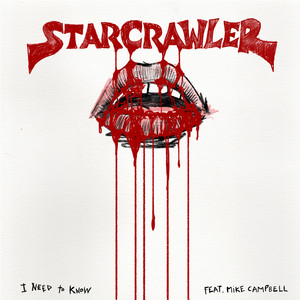 Starcrawler – I Need To Know
Young LA Rock band Starcrawler has teamed up with Tom Petty and The Heartbreakers's guitarist Mike Campbell to release a cover of "I Need To Know", in recognition of the seventieth birthday anniversary of Tom Petty. The band says of the collaboration, 'As huge Tom Petty and the Heartbreakers fans, we were all so excited at the opportunity to cover this song. We all grew up singing along to his songs on the radio as kids so this was a very surreal moment for all of us, especially getting to work with Mike Campbell.'
Walt Disco – Hey Boy (You're One Of Us)
Glasgow-based New Romantics Walt Disco have been on the rise since their 2018 debut single 'Drowning In You Velvet Bed'. Latest single 'Hey Boy (You're One Of Us), they explain is about  'a hypothetical situation about teaching a man to come to terms with his feminine side and that it wouldn't devalue the parts of him that are male, but would make him feel more free and help his relationships with others. We obviously had a lot of fun writing it and sometimes the lyrics get a bit kinky, but such is life.'
Self Esteem – Miami Memory (Cover)
Self Esteem is the solo project of former Slow Club singer Rebecca Taylor. 'Miami Memory' is an Alex Cameron cover from her most recent EP release, 'Cuddles Please'. Of the EP, Rebecca says 'After doing a run of special stripped back shows, I thought it would be nice to record some of the songs that work best in that format. I really love to sing the songs in their birthday suits. Neighbourhood Voices had been learning some of the songs anyway and suggested singing with me live and of course I jumped at the chance to have 30 women singing my feelings with me.'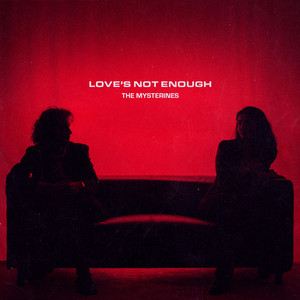 The Mysterines – Love's Not Enough
The Mysterines are an up and coming Blues Rock band from Liverpool in the tradition of The White Stripes, The Black Keys and in more recent years, Starcrawler. 'It's a short reflection of just how destructive love can be, both mentally and physically,' says frontwoman Lia Metcalfe of the song.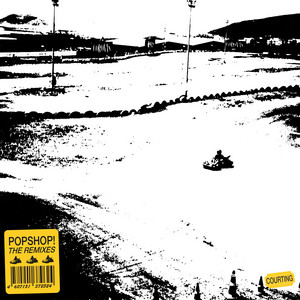 Courting – Popshop!
Courting are a fast-rising Scouse band signed to Nice Swan Records. On the track, they say, 'Popshop is about the music industry, the idea of selling out and consumerism. The name is derived from Keith Haring's store of the same name, and the idea that it is positive for your art to be consumed by a larger audience rather than only seen as something for upper class art collectors or something to buy for its future resale value. We're also poking fun at bands writing the same song over and over again, and wishing that we could sell our bathwater like Belle Delphine.' 
You can check out the whole playlist here. Please follow the socials below for our weekly updates and share about the place!