Hello world,
Here's your latest FP Picks update .. loads of great new music as always … If you like what you hear please follow and share this playlist, it helps us keep doing our thing by getting the algorithms on our side. Also please support the artists featured in any way you can!
Until next week
Helen (Futureproof) x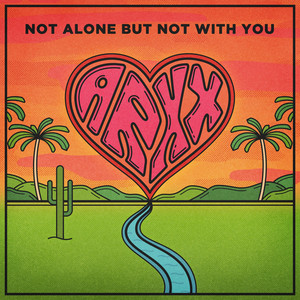 ARXX – Not Alone but Not With You
Brighton duo ARXX bring highly infectious garage-pop banger Not Alone but Not With You. Of the track, vocalist/guitarist Hanni explains: "You know that sadness or guilt you feel when you're surrounded by people you love but you are just missing that other person? Maybe it's a loved one you've lost, maybe it's a friend, maybe it's a partner. This last year has been different for everyone but we've all had people we've missed." It's a BIG sound so turn it up loud and sing along to that catchy chorus – it's an earworm for sure. Then you might want to check out summer tour dates.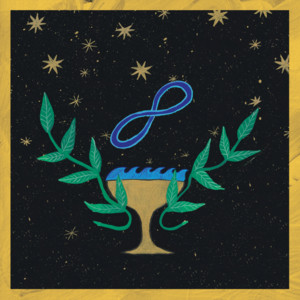 Emma-Jean Thackray – Our People
London-based jazz artist Emma-Jean Thackray has shared Our People, the final single off her upcoming debut album Yellow. Thackray said "It's that cosmic-jazz-esque sound, a driving groove with synthy goodness, with lyrics that sum up the universal truth I've been writing about: we're all our people. We're not the same but we're from the same, and we are one being. From one person to another, to a tree, to an animal, I believe we're all one, and we're all love." Emma-Jean Thackray says that she wants Yellow "to sound like a psychedelic trip. You put on the first track, it takes you through this intense thing for almost an hour, and then you emerge on the other side transformed." Fantastic vocals and wonderful gospel feel.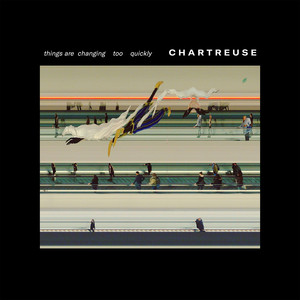 Chartreuse – Things Are Changing Too Quickly
Throughout lockdowns, Midlands-based alt-indie quartet Chartreuse have been able to lock themselves away from the world, and throw all of their energy into music. Things Are Changing Too Quickly is the first release from upcoming EP Is It Autumn Already and it yet again highlights their fantastic songwriting ability. A highly atmospheric track with fantastic ebbs and flows and great production. Check out live dates for later this year.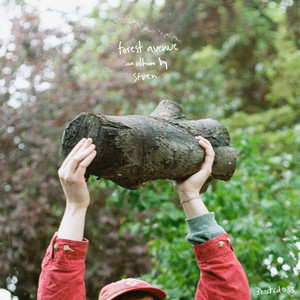 Sfven – forest ave
Derby bedroom producer Jamie Clarke, aka Sfven brings beautiful track forest ave from his eponymously named upcoming album. His blend of electronic beats with sweet melodies, infectious vocal hooks and meaningful lyrics has won him support and airplay from Annie Mac, Jack Saunders, Huw Stephens and John Kennedy. The album was written in Scotland during the first lockdown and documents Sfven falling in love.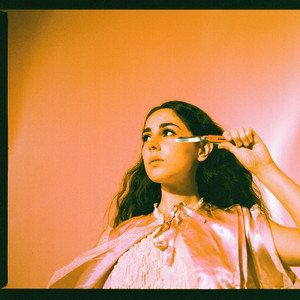 Samia – As You Are
New York indie rocker Samia Finnerty dropped As You Are from recently released EP Scout – a fragile, spectral track about the awesome power of unconditional love, full of stray, finely observed, carefully worded imagery. Talking about the song, Samia says, "I'm used to being around lots of people all the time, so a year of quarantine forced me to consider which moments were truly meaningful and with whom. The chorus is a mantra and a response to the struggle to believe I'm worthy of love in a vacuum, that love can be pre-reflexive and worth our blind faith in it." Check it out – we think it's beautiful.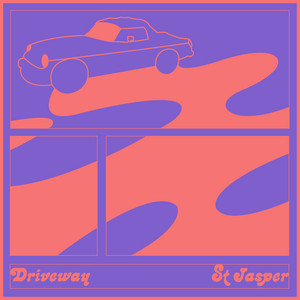 St Jasper – Driveway
Londoner St Jasper, aka Jamie Johnson brings synth-laden new electronic-pop single Driveway that serves as a guiding synth light through the mental and emotional darkness of nighttime."Driveway is about lying awake at night struggling to sleep," Johnson comments. "There's something about lying in bed in the dark that makes every noise seem louder, and every little worry gets blown out of proportion… We tried to incorporate some of the sounds that keep me awake into the track, sampling dog barks, dripping taps and more to create an atmospheric sound world that complements the lyrics." Great sounds & production and most people can relate to it.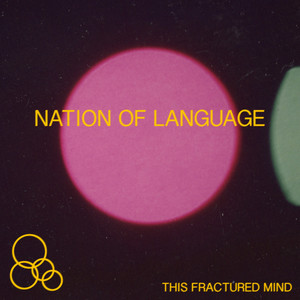 Nation of Language – This Fractured Mind
Brooklyn-based synth-pop trio Nation of Language bring intoxicating new single This Fractured Mind. Songwriter Ian Devaney said "One ends up spending a lot of time contending with unrealised dreams and feeling jealousy towards those who have moved on… This is a song for driving down that road, as indecision and longing and regret cycle together into mania, until finally, at the end, quiet acceptance and peace wash over." The track is overflowing with vibrant, colorful synths into which Ian Devaney's hypnotic vocals blend perfectly.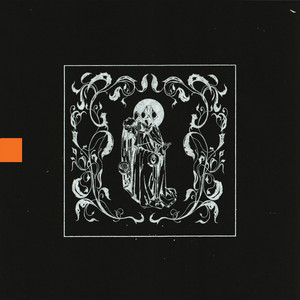 Geese – Disco
The young Brooklyn post-punk five piece Geese are barely out of high school, and Disco is their first release. Those who have come across them already seem to be in love, and the band has just announced they've signed to Partisan for a debut album due out later this year. The band said "It's a song that sounds like it's perpetually on the verge of collapse — and yet it always manages to keep itself together. There's a bit of chaos in all of our songs, or a sense that they could explode at any moment. Disco represents that the most for us: the little bit of chaos each of us carry and bring to our music."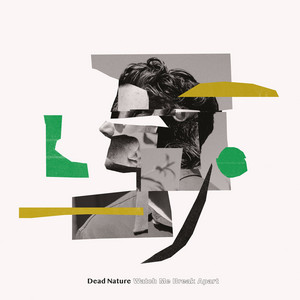 Dead Nature – Borrowed Heart
Former Spring King singer and award-winning producer Tarek Musa releases Watch Me Break Apart, the debut album under his Dead Nature moniker. The album finds Tarek sharing his internal thoughts and anxieties about everything from the strain of social media to the never-ending circle of bad news we seem to have found ourselves in… Borrowed Heart opens with a melting pot of drums, synths, feedback and vocals that recall Jack Antonoff of Bleachers, both in sound and production values. An album full of hopes and frustration, but delivered against a sound of eminently danceable and dynamic power pop.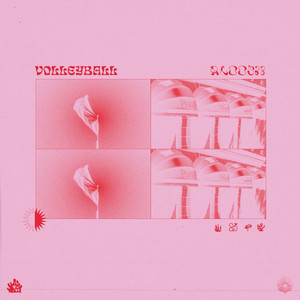 Volleyball – Aloosh
London-based modern-psych band Volleyball bring the almighty sun-soaked single Aloosh – a word that means 'from the sky'. "We love how that image captures the transitory nature of memories and places, how they can be important in your life, disappearing without you noticing and reappearing when you least expect them," explain the band. "Memories that seem far away can be recalled easily through music." A welcome escape from reality, complete with dreamy lyricism and a 1980s indie-rock vibe.
You can check out the whole playlist here. Please follow the socials below for our weekly updates and share about the place!