Hello world,
Here's your latest FP Picks update .. loads of great new music as always inc The Roadside Bandits, Grian Chatten, Enjoyable Listens and more. If you like what you hear please follow and share this playlist, it helps us keep doing our thing by getting the algorithms on our side. Also please support the artists featured in any way you can!
Until next week
Helen (Futureproof) x
bar italia – Nurse!
London-based alt-rock trio bar italia dropped the single Nurse! back in March. The band are Nina Cristante, Jezmi Tarik Fehmi and Sam Fenton and they've built up a loyal following across multiple projects, both together and separately. Cristante has put out several dreamy lo-fi pop releases as NINA and the latter two perform as part of the grungy duo Double Virgo. Nurse! sees all three of the trio taking duelling vocal duties, switching between voices as the track moves from a quiet, polite groove into a noisy wall of sound. Enigmatic and compelling – loving this one!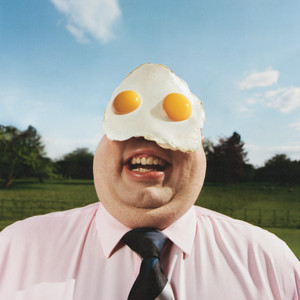 Bombay Bicycle Club – My Big Day
Bombay Bicycle Club have dropped the title track from their forthcoming album My Big Day, which features exciting collaborations with Blur and Gorillaz frontman Damon Albarn, Jay Som, Nilüfer Yanya and Holly Humberstone, plus an extra special guest who plans to release a song with the band this summer. The track's a surging, infectious piece of left-field guitar pop that taps into their core values. It's all very tongue in cheek, and the video opens with Jack Steadman helming a television news desk – and taking a hit from a bong in the process. What a belter – love it!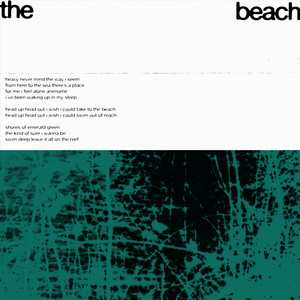 junodream – The Beach
Dream-rock four piece junodream have just shared their haunting, immersive new single The Beach all about finding peace. It looks at the swirling feelings that arise with anxiety, depression and loneliness and deals with how one can come to peace and overcome the feeling. Vocalist Ed Vyvyan says: "I was on a beach in Aberystwyth with some friends … It was overcast and windy … I had recently received some sad family news and was feeling out of sorts, I didn't really want to be there. I got up and started walking along the coast … Each step away, I started to feel a little lighter in my chest." Heartfelt, dynamic & beautiful.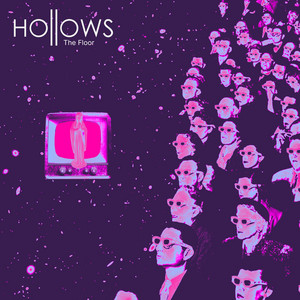 Hollows – The Floor
Taking no prisoners from the outset, the intent on this record is strong and I'm finding it hard to ignore its energy. A rumbling drum beat underpins the verses before slamming hard in the chorus on a track that lyrically reflects the band's indifference to religion and the role it played in their lives. A real cool use of bass distortion sits well with its rich layered guitar arrangement before the dub-infused crescendo at the end leaves you wanting more. This talented trio have grown out of the Manchester scene in recent years and is definitely going places. I can't wait to hear future material from them which I believe is on its way – no wonder Radio X's John Kennedy & BBC 6Music's Steve Lamacq are all over it.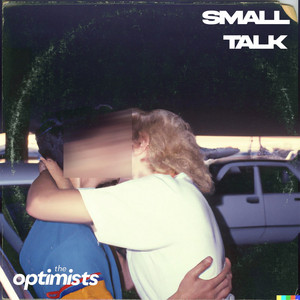 The Optimists – Retro-Mania
Isle of Wight indie alternative rock band The Optimists have dropped their energetic summer anthem Retro-Mania – a modern fusion of catchy guitar riffs and vocal melodies which relaunch your past. They describe themselves as "no-compromise riff-driven fusion of 90's/00's influences with a modern sound!" The band have regularly received airplay from BBC Introducing and they just made it to the Isle of Wight Festival Mainstage! Through a combination of throwback guitar tones, far from tame bass lines and a vocal like no other, The Optimists will definitely provide a live experience leaving you wanting more.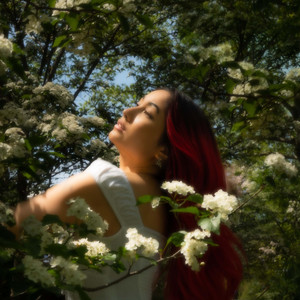 Glenna Jane – Late Bloomer
Brooklyn-based singer-songwriter Glenna Jane has shared new single Late Bloomer and this tuneful upbeat belter cuts to the bone lyrically, reminding us that we've all had to learn along the way in life's journey! Glenna states the track: "is about sending nudes before having your first kiss – navigating religious sexual repression in the age of sex positivity. A retrospective pop rock anthem, the song's tongue-in-cheek lyrics ("I'm calling you daddy but won't look you in the eyes/We'll talk dirty but only online") complements its production quirks (dial-up internet sounds and buried conversations about the track's lore with producer Taro Hyodo) – lyrically and sonically drawing on the nostalgia of youth and first times."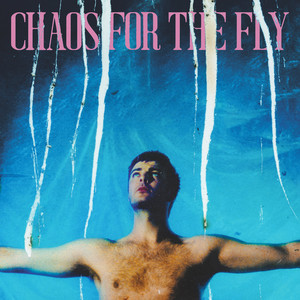 Grian Chatten – All Of The People
Fontaines D.C. frontman Grian Chatten has released an absolutely beautiful new single which explores connection and loneliness, coming together and breaking apart, from his solo album Chaos For The Fly. "All Of The People is the stiff collar tight-fisted hand to the grindstone written where all is blue and everyone is a liar. It is a line of chalk scratched around the world," Chatten explains. Video director Sam Taylor adds of the video: "Taking inspiration from Lars Von Trier, George Orwell, Billy Wilder, our film analyses loneliness, self-doubt then acceptance, appreciation and human connection. We hope it makes you cry happy/sad tears x." Just stunning – fantastic, heartfelt lyrics & definitely one to add to your playlists.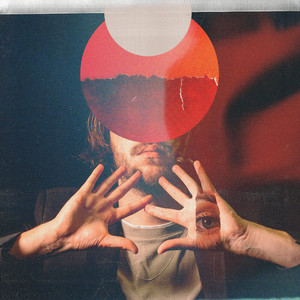 Meadowlark – Borrowed
Meadowlark have dropped new single Borrowed – a fantastic, heartfelt piano-driven number that delves into existentialism: They state: "We take absolutely nothing with us when we leave this planet. And we create so much suffering for ourselves by believing we can hold on to things or find ourselves in anything external. You're borrowing these things/people for a short amount of time, but one day they'll return and so will you. And just knowing that is so freeing and liberating, because you have no choice but to relinquish all control. The only real thing that exists now and forever is true love, what we're all made of – and that's timeless". Absolutely beautiful – melancholic but uplifting with gorgeous strip-backed vocals.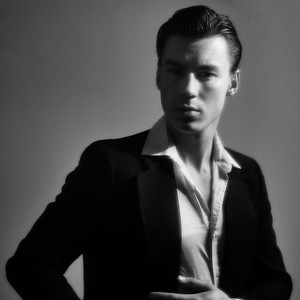 Enjoyable Listens – Summer Hit
Enjoyable Listens has shared a self-fulfilling prophecy in Summer Hit. Funnelling inebriated '80s theatricality through luxurious layers of molten melodies and sun-dappled dreamhouse-ery, Enjoyable Listens aka Luke Duffett explains: "The original Summer Hit demo was the first thing I ever self-recorded. I wrote it during lockdown, and its name comes from a to-do list I had on the 9th April 2020 which read: Re-learn how to kick-flip; Make focaccia; Write summer hit; Complete Ratchet and Clank 3". Always enjoyable to us and I keep saying it – go see him live if you haven't already – what an amazing performer!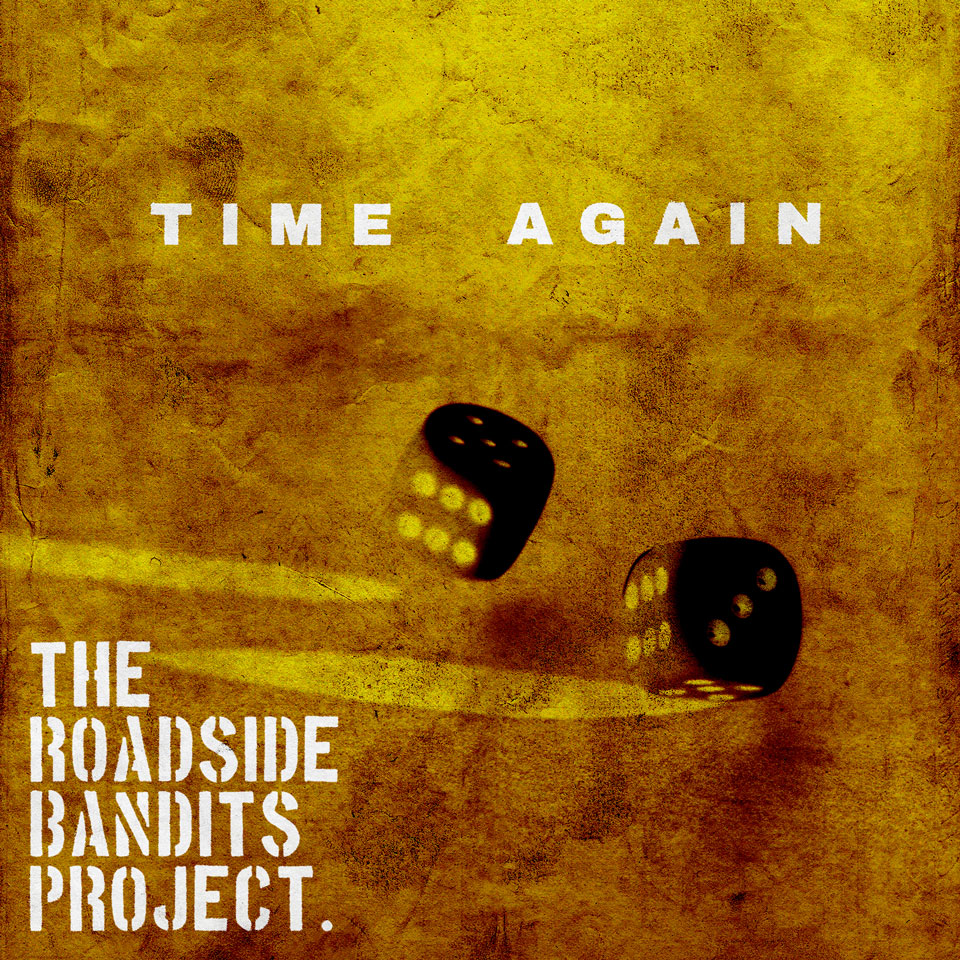 The Roadside Bandits Project – Time Again ft. Tommy Smith
The Roadside Bandits Project have shared atmospheric new single Time Again, from their upcoming sophomore album The Siberian Candidate. A dark foreboding almost cinematic atmosphere sets the scene on this seemingly fateful tale of chance and earned luck. Featuring Nashville based Leogun vocalist Tommy Smith, the lyrics tell of the difficulties encountered in life and the seemingly impossible chances that we all face at points along our own journey through it all: "It's the greatest show on Earth and its for all of us" sings Smith on his impassioned performance. Another fantastic slice of blues rock from The Roadside Bandits Project's main man Santi Arribas.
You can check out the whole playlist here. Please follow the socials below for our weekly updates and share about the place!