Hello world,
Here's your latest FP Picks update. There's tracks from CHROMA, Little Thief, Pale Blue Eyes & lots more. If you like what you hear please follow and share this playlist, it helps us keep doing our thing by getting the algorithms on our side. Also please support the artists featured in any way you can!
Until next week
Helen (Futureproof) x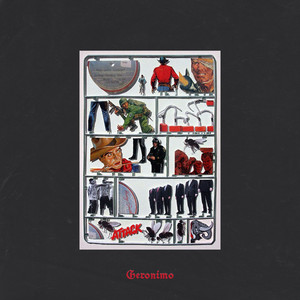 Little Thief – Geronimo
Bristol based Little Thief have dropped new single Geronimo, written about camaraderie in the face of adversity, inspired by old war films and team sports. The addictively frenetic new single combines thunderous drums, groove-laden basslines and sing-along anthemic choruses. Vocalist Charlie Fitzgerald states: "People do incredible things when up against it and true colours often show when everything falls apart. For me, it signifies sticking together through good times and bad … It was one of the first tunes where the music came first and the lyrics followed. I really enjoyed writing the words for this as they are a bit cheesy, fun and simple with a very repetitive nature. We had the demo banging around for ages and really enjoyed playing it live."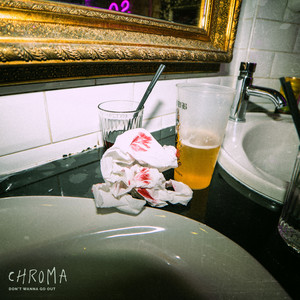 CHROMA – Don't Wanna Go Out
CHROMA have shared infectious new single Don't Wanna Go Out from upcoming debut album Ask For Angela. Vocalist Katie Hall states: "Don't Wanna Go Out is a song about the perpetual motions that a person goes through when being invited to go out and see friends when you don't really want to. That FOMO that forces you out of your living room as you don't want to miss out on a good night, even if you're anxious to go, a little too tired or just aren't feeling it." With raw vocals and intense hooks, the track's a compelling slice of biting garage-rock; a relatable and dance-able anthem to put on repeat!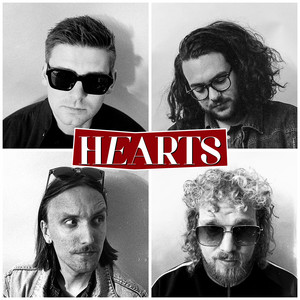 Hearts – Slide
Indie-rock outfit Hearts recently dropped highly infectious single Slide, with its edgy synth vibes. The band consist of members from Catfish and The Bottlemen(UK), The Bongo Club(SE) and Bottlecap(SE) and they are one of the latest additions on the Swedish music scene. The track's about facing the challenges of life and the constant act of juggling to take care of ourselves while still being there for loved ones. The band champion guitar music and with their vast experience and extensive touring, they sure know what they're doing – it shows!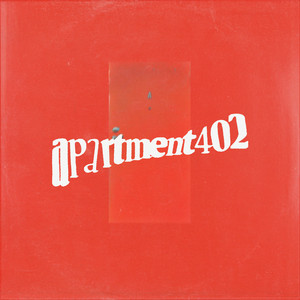 maxime. – apartment402
Self-releasing, producing and engineering from his bedroom, Montreal based maxime's music is left-of-centre whilst retaining infectious pop sensibilities. On new single apartment402, dirty drums effortlessly drive this lo-fi banger forward while touches of a Smashing Pumpkins vibe sit well with a lyric about reminiscing over mis-spent youth & dreaming of what could have been. maxime recently played a debut headline tour (w/ 3-piece band) across northeast US/CA and this track was a firm fan favourite, being played for every encore!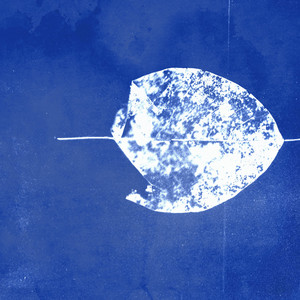 The Snuts – Dreams
Back in August, The Snuts dropped their infectious, sun-drenched anthem Dreams. Frontman Jack Cochrane states: "Dreams is a feel-good track, which celebrates the feeling of punching way above your weight, when life feels almost too good to be true." Produced by Cochrane and Scotty Anderson, the upbeat tune sees The Snuts reunite with debut album W.L. collaborator Tony Hoffer (Beck, Depeche Mode, Phoenix) on mixing duties. Of upcoming LP, Cochrane explained: "It doesn't just sound like a carbon copy of ourselves or what anyone else is doing. It's the easiest record we've ever done…and it's the first time we've made a record in Scotland!"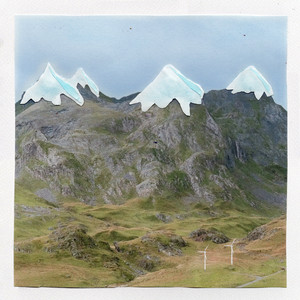 Middle Kids – Highlands
Indie-rock trio Middle Kids dropped new single Highlands back in the summer combining Hannah Joy's mildly euphoric vocals with tight instrumentation. According to Joy, the track pays tribute to her Scottish background: "Since I was young, I've had this yearning to be free," she says. "I used an image of the Highlands as a euphoric place where I have the space to be me, and you have the space to be you … there are these two energies fighting it out – the constricted energy of the domestic space and the wide, open energy of the Highlands. We have a friend who called this kind of music 'yearncore.' It's that impatient energy that says, 'I can't keep waiting, I need a change."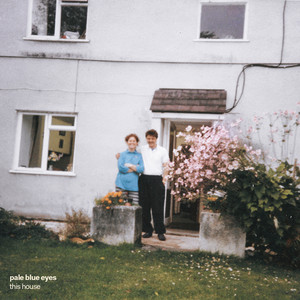 Pale Blue Eyes – Spaces
Pale Blue Eyes recently shared new single Spaces from recently released album This House. It's about the "constant bittersweet nature of life, and about embracing and accepting change" shares singer/guitarist Matthew Board. "Change is good, healthy and things move on and evolve." Defined by closure and moving on, album This House is shaken to its rafters as the band navigate the grief of recent parental loss. Alongside uplifting melodies that dance like no-one's watching, the album is rich in life-affirming human connections, where music-making becomes a means of recovery.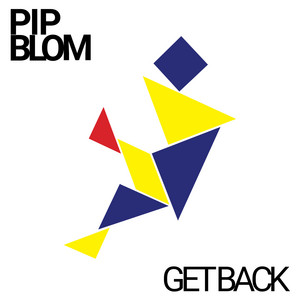 Pip Blom – Get Back
Pip Blom recently shared raucous, catchy new single Get Back from upcoming album Bobbie. Pip comments: "One of the things I am most happy with on this album is the vocal sound. My voice sounds warm and intimate, but also punchy and fierce at other times. During the recording of the vocals in the chorus, we laughed a lot because it turned out to be quite difficult to say Get Back so many times in a row. I love how Get Back is both a rock song but still sounds very produced. A recurring phenomenon on Bobbie is the vocals with a lot of autotune, which can also be heard in the bridge of this song." A banger for sure!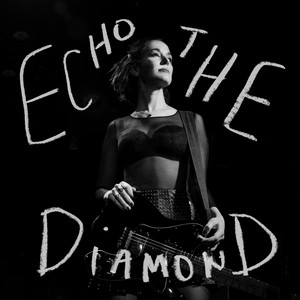 Margaret Glaspy – Get Back
Margaret Glaspy recently dropped mid-tempo, guitar-led new single Get Back, taken from recently released album Echo The Diamond. On the single and video, Glaspy shares: "The process of writing Get Back helped lift me out of a dark time in life. Now, when I play it live, it seems to re-enact some kind of deep compassion and joy that I'm so grateful for. It is the most fun I've ever had on stage." Captivating, stunning vocals and heartfelt songwriting on this belter – what' s not to like?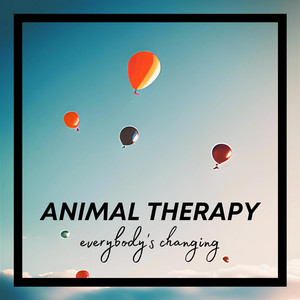 Animal Therapy – Everybody's Changing
Animal Therapy bring you a remake of Keane's Everybody's Changing. It's a great rendition of what's already a beautiful song. The female vocals are highly sympathetic to the original composition, giving the lyric a different slant while the slide guitar is so meant to be there – a truly worthwhile reinterpretation. Animal Therapy make chill pop covers of 21st century hits and they do it well! Fantastic – put it on repeat!
You can check out the whole playlist here. Please follow the socials below for our weekly updates and share about the place!