Hello world,
Here's your latest FP Picks update .. loads of great new music as always inc Bizarrefae, Dolores Forever, China Bears & heaps more … If you like what you hear please follow and share this playlist, it helps us keep doing our thing by getting the algorithms on our side. Also please support the artists featured in any way you can!
Until next week
Helen (Futureproof) x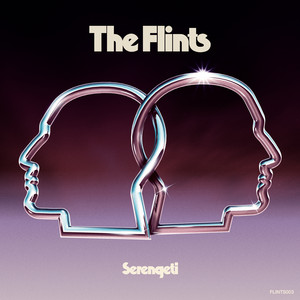 The Flints – Serengeti
Identical twins The Flints have dropped their outstanding single Serengeti which yearns for escapism amid the flux of late capitalism. The track's taken from upcoming EP 100 Million Lightyears out on November 4th. "It's tried and tested if you look at the likes of the Bee Gees, Beach Boys and The Kinks, vocal harmonies are super important," say the band of their sound. The pair said of the lyrics: "We read somewhere that all human-made mass exceeds all living mass on Earth… It made us fantasise about running away from the rat-race, breaking free from the monotony and repetition of modern life… After all, doesn't everyone 'wanna feel alive'?" Fantastic vocals on this hypnotic track – we're loving it!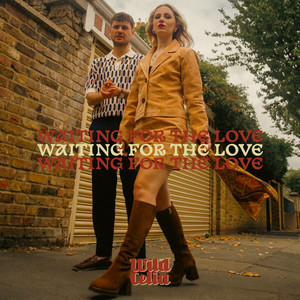 Wild Celia – Waiting for the Love
Wild Celia formed in 2020 during the midst of the pandemic. Eimile, lead vocalist, started her journey into the industry back in 2012 as a solo folk artist under the pseudonym Moon. Growing up in an Irish household, her songwriting was influenced by artists such as Christy Moore, The Eagles & Fleetwood Mac. Guitarist Tommy had played in soul/funk band Orders, with a keen interest in soul and rock music, influenced by the likes of The Rolling Stones, The Faces & Steve Cropper. The duo's sound comprises a mix of modern folk, soul and indie. Fantastic lyrics on the heartfelt & infectious single Waiting For The Love –can't wait to hear more from them.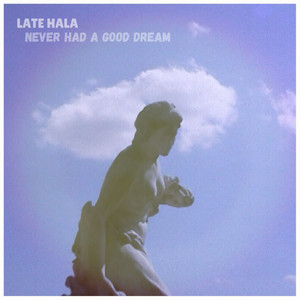 Late Hala – Never Had a Good Dream
Late Hala combines cinematic elements with indie folk to form a unique sound. The lyrical refrain of latest Late Hala single is Never Had A Good Dream Come True which can be flipped either way – a melancholy statement or a celebration of triumph. Overall the song has a nostalgic/dreamy feel, taking a darker and more haunting direction during its last segment. Built around the piano but also featuring big drums, reverse guitars and female vocals the track soars in and out of different dimensions until it finally winds down to a hault. The track was produced by John Victor from English Indie rock band Gengahr.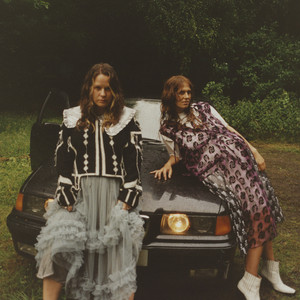 Dolores Forever – Funeral
Fast rising duo Dolores Forever return with new single Funeral. The track is the second to be taken from the band's forthcoming EP, due later this year and it's a euphoric, synth-driven pop banger, soaked in hooks and the band's soaring harmonies. "Funeral is about toxic friendships and self-obsession," the duo said of the track. "Wondering whether your friends care about you and whether you should care that they care." Formed by close friends and songwriters Hannah Wilson (from Yorkshire) and Julia Fabrin (from Copenhagen), Dolores Forever met at a house party in London, connecting over their love of Mitski, Sharon Van Etten, Stevie Nicks & The Spice Girls. A fantastically infectious tune and one for the playlist for sure!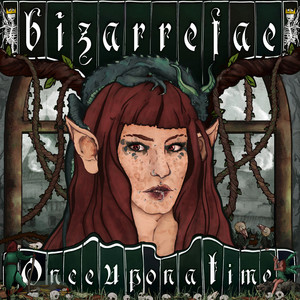 Bizarrefae – Sequoia
Enigmatic Hull based non-binary artist Bizarrefae releases their debut EP Once Upon A Time while preparing to tour the UK supporting brat-punk 'riot grrrl' Delilah Bon. It's the culmination of various projects Bizarrefae has been working on in recent years and sees them exploring various styles and genres, with production duties skilfully handled by Hull's 'King of Electro' Endoflevelbaddie. Sequoia is a coming age story as told through the eyes of the adult who wrote it. On it, the future-self reaches back in time to soothe a bruised & broken inner-child, assuring them of the life-decisions they're about to make. The EP's release is very close to Bizarrfae's heart who explains that "it took over two years to make, from screaming at my phone in an attic, to screaming in the studio & on stage. It's surreal to realise how much I've progressed lyrically & mentally since lockdown".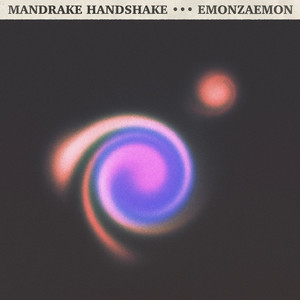 Mandrake Handshake – Emonzaemon
London based 9-piece Mandrake Handshake recently dropped new single Emonzaemon from their second EP The Triple Point of Water, out November 2022. It's a fun track that encapsulates Mandrake Handshake's blueprint psych-rock/krautrock sound and is centred around a catchy, yet hypnotic riff. The band state: "The track is inspired by a ninja from the anime Katanagatari. Just like his namesake, the song is supposed to represent both the Shuriken and the Painted Beauty in equal measure. You have the shuriken, which is the riff, and you've got the verses, which is the relationship between Emonzaemon and Princess Hitei whom he serves – the Painted Beauty. The point is that he's a sword, not human, and that this track is not music, but our sword too".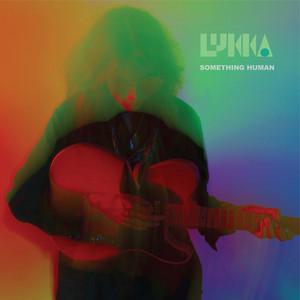 Lukka – Business
Lukka's sound is rooted in her early influences growing up near Dresden, Germany – The Rolling Stones, Pink Floyd, The Beatles, The Who, Led Zeppelin – and, more recently, David Bowie, early Brian Eno, Flaming Lips & Tame Impala. Having honed her craft and up-close human connection with just a guitar and loop station in intimate venues in Australia, New Zealand, and Argentina, Lukka relocated to New York City. There she released  her more rock-based debut, Encounter, in 2018. A truly international affair completed by core members Ashley Gonzalez (bass), from Queens, and Australian-born drummer Simon "SiFi" Fishburn, Lukka's sound has since evolved into something charmingly tuneful yet draped in swathes of delayed guitar and vintage synths. Her second album Something Human was released on 26th August and its ten tracks traverse heady psychedelia, nostalgic '80s new wave & experimental pop. The track Business was inspired by Tame Impala's song Elephant & we're loving the guitar riff!!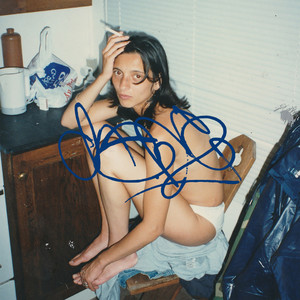 ones – changes (feat. Kehina)
The first release of the year from ones is the part club anthem, part hazy sleeper changes and it's the most tonally bright and hopeful offering from the artist to date. Pulsating rhythmic and melodic undertones build to a cathartic climax, dissecting the sonic and allegorical anxiety of ambiguity and then accepting it, speaking more vividly through his production than his words ever could. ones turns to upcoming London soulstress Kehina for a poignant and driven feature, with her ethereal vocals gliding atop ones cinematic and consuming production. "I was just in the midst of a breakup and separation from my best friend and now ex-partner," remarks ones. "To say I was lost before me and Kehina started writing together would be an understatement. I feel just before and up until the breakup, I was seeing what I knew of myself fade away and I felt as if I was drowning in emotion and confusion."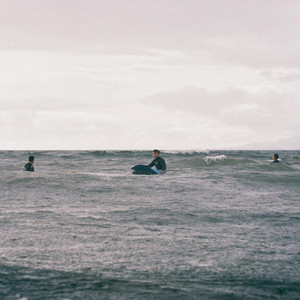 Seánie Bermingham – Call the Coroner
Tipperary songwriter Seánie Bermingham has just dropped Call The Coroner (the first single from his debut EP, That Hollow Moon) about growing anxiety and the loss of self attributed to that. Life doesn't always work out in the way you had intended, but nothing ever "should" be a certain way. It isn't what happens, but how you respond to it. Bouzouki player Shane states: "Séanie Bermingham is a folk artist whose songwriting style is marked by thematically dense lyricism and intricate acoustic melodies. His recorded material combines double-tracked vocals and unconventional song structures to cultivate a sound entirely his own." Seánie commented: "I was heavily influenced by the work of Sufjan Stevens and Fionn Regan, but none more so than Justin Vernon. His self titled second Bon Iver album opened the door to an entire new world of music for me. It completely changed my relationship with music and what the guitar was."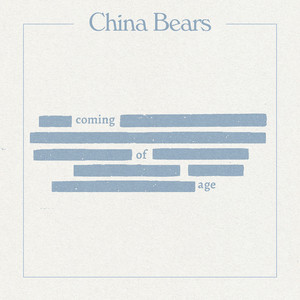 China Bears – Coming of Age
Alt-indie five-piece China Bears have just dropped their fantastic new single Coming of Age (from third EP All That Distance) and it's all chiming guitars, longing vocals and artillery percussion which builds to a thoroughly piqued peak of triumphant trumpets. The band state: "Coming of Age is a song that's quite fittingly taken a while to get to the version it is today. It's a song we've been playing around with for a few years and has gone through many different versions. It's a song about realising that you'll never really have everything figured out and that maybe you're not exactly where you want to be in life right now, but it's where you are and that's okay. It's as much of a reminder to ourselves when writing it to those who listen to it."
You can check out the whole playlist here. Please follow the socials below for our weekly updates and share about the place!