Hello world,
Here's your latest FP Picks update .. loads of great new music inc Pixey, Asylums & Tom Speight amongst others … If you like what you hear please follow and share this playlist, it helps us keep doing our thing by getting the algorithms on our side. Also please support the artists featured in any way you can!
Until next week
Helen (Futureproof) x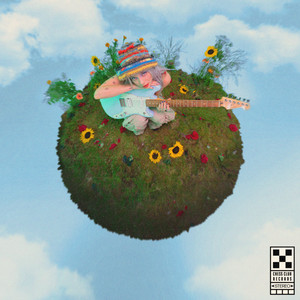 Pixey – Come Around (Sunny Day)
Liverpool singer and multi-instrumentalist Pixey brings summer vibes on latest single. "Come Around (Sunny Day) is a '90s style summer tune I wrote around looped guitars and breakbeat samples," Pixey said. "I wanted to create a tune with an upbeat vibe but with the lyrics keeping to a more anxious undertone. It's about struggling to say what you mean when someone won't hear you out – something I definitely relate to!" The track sounds like a classic from the 90s. Infectious hooks glide against looped guitars and some breakbeat samples. While the lyrics might not be the happiest, the infectious production and Pixey's vocals will put a big smile on your face.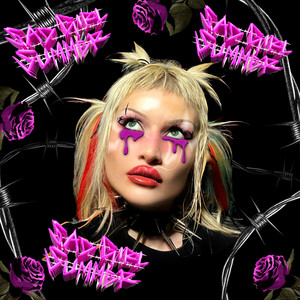 Cassyette – Sad Girl Summer
Cassyette recently dropped an energetic pop-punk summer anthem & explained: "Sad Girl Summer is about being cheated on. It's a 'fuck you' song and I want people to feel empowered by it. Anyone that's ever been cheated on will understand that hurt. It's a proper rager in the chorus. I was so fed up at the time I wrote this, and I was so over crying over them. I wrote it over two days and on the first day I felt so depressed, and by the second day I wanted to turn the song around and reclaim the power … The music I write covers such a spectrum, from pop-rock to hardcore, metal, and deathcore, and I used to be really worried about releasing those more extreme songs. TikTok has taught me you can be more than one thing." Check out September tour dates throughout the UK.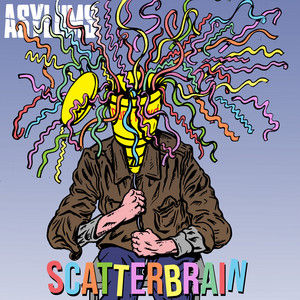 Asylums – Scatterbrain
Southend art-rock outfit Asylums return with another slice of anarchic agitpop called Scatterbrain along with the announcement of their eagerly awaited fourth album Signs Of Life, due 14th October. Speaking about the upcoming album, producer Dave Eringa says, "when Luke said he wanted to do an album at Rockfield in eight days – all played live & to integrate big strings into their sound – it sounded so ridiculous I thought 'let's do this'! Only a band that can really play can do this kind of recording. No clicks, no tricks – all live off the floor, a few judicious overdubs, some amazing string arrangements from musical polymath Henry & a bizarre interruption from Countryfile – it was a pretty intense week and I couldn't be prouder of them for what they achieved! They've really taken themselves to the next level!"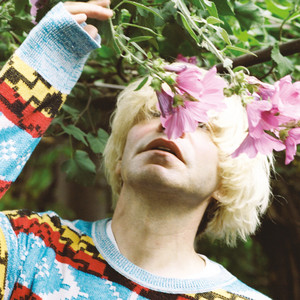 Tim Burgess – Typical Music
Tim Burgess has announced the release of his forthcoming album Typical Music along with the release of its eponymous single. The track moves through different phases, beginning with a galloping country and western feel reminiscent of The Good, The Bad and The Ugly, before breaking into a soaring chorus as Burgess sings, "I sit and watch the flowers grow, outside the factory". Typical Music is a 22-track double album, a blockbuster set of songs that are as eclectic in their sound and thematics: "OK, we all know about double albums, right?" begins Burgess, a keen student of pop and rock history. "Historically, they've been thought of as indulgent. But I came to the conclusion that what I was doing was the opposite of that. I wanted to give people everything that I'd done."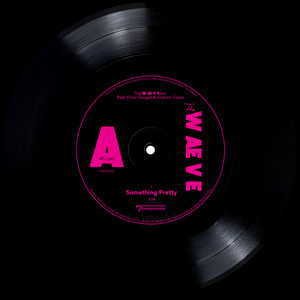 The WAEVE, Rose Elinor Dougall, Graham Coxon – Something Pretty
The WAEVE (former Blur guitarist-turned-solo star and the former Pipettes member-turned-Mark Ronson collaborator and singer-songwriter) came together after exchanging messages during the lockdown Christmas of 2020. They soon started writing songs before their collaboration "gave rise to an unexpected sonic universe", per a statement. Inspired by "a shared love of English folk music, storytelling and the associated landscapes of this beleaguered island", their music soon turned into something of their own, with "a cinematic breadth whilst maintaining an honest intimacy" and "guitars, saxophones AND strings lifting the songs into other stratospheres". The track's built on a steady Krautrock beat and highlights Coxon's very British accented vocals, before erupting into what sounds like guitar solo from one of Brian Eno's 1970s classics.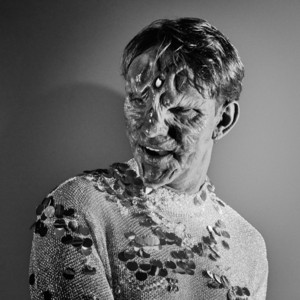 Oliver Sim, Jimmy Somerville – Hideous
Oliver Sim has shared his new single Hideous (feat. Bronski Beat and The Communards' Jimmy Somerville on guest vocals), which addresses the xx musician's diagnosis with HIV at the age of 17. The track is the latest preview of Sim's newly announced debut solo album Hideous Bastard, which has been produced by Jamie xx and is set for release on September 9 via Young. Sim states: "I'd been circling around one of the things that has probably caused me the most fear and shame. My HIV status. I've been living with HIV since I was 17 and it's played with how I've felt towards myself, and how I've assumed others have felt towards me, from that age and into my adult life."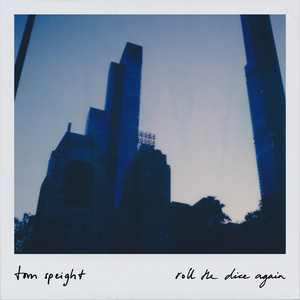 Tom Speight – Roll the Dice Again
Crohn's is as much a part of Tom Speight's identity as is his acoustic guitar, if not more so at this point in the game. For better or worse, it's why he sees the world the way he does; it's why he stops to smell the roses and take in life's beautiful little moments. Speight opens himself up to life, love, and happiness in his beautiful new song Roll the Dice Again, a heartfelt and hopeful moment of truth and intimate vulnerability. A singular shining talent in the folk pop space, Tom Speight is a one-of-a-kind singer/songwriter with a heart of gold and a voice to match. "Roll the Dice Again is a song about my relationship with Crohn's disease (something I've had for 15 years)," Speight tells Atwood Magazine. "The feeling of keeping faith that things will get better and being open to letting love in my life."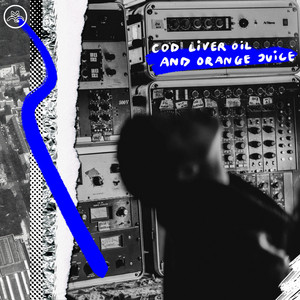 Meskerem Mees – Cod Liver Oil and Orange Juice
Meskerem Mees kicks off the next chapter of her career with her version of the Scottish cult classic Cod Liver Oil and Orange Juice, in turn a parody of the American gospel standard Virgin Mary Had A Little Baby. The song was a hit for legendary Glasgow folk singer Hamish Imlach in the late 60s, but was banned from the BBC for a while because of the – then daring – double meanings in the lyrics. Nevertheless, the song became very popular and even became the most requested song on the then wildly popular British Forces Radio. Meskerem Mees turns this folk anthem into an irresistible splendor of a folk song. The subtle touch, at exactly the right place in the song, a touch of backing or piano by producer Koen Gisen is no less than magical and lifts this special, almost hypnotic, song to the highest international level.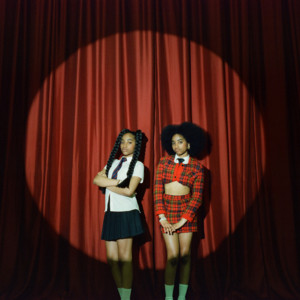 flowerovlove – Hannah Montana
Flowerovlove – aka Joyce Cisse – straddles her two lives as school pupil and rising pop sensation, in amitybloc's breezy promo for Hannah Montana. Visualising the whimsical world of the artist's laidback, nostalgic sound, the concept takes viewers on a journey through a series of fun DIY sets and transitions. The video captures a sense of frenetic action which contrasts the gentle soundtrack – elevating the dichotomy in the concept – and acts as a perfect introduction to the young pop artist. "Hannah Montana is about being a regular student on weekdays and flowerovlove on weekends," Cisse told Hero. "It's quite a lot to manage especially in exam season but somehow I manage it. Recently I've been busy with seeing a lot of my friends, taking myself out on dates and making music."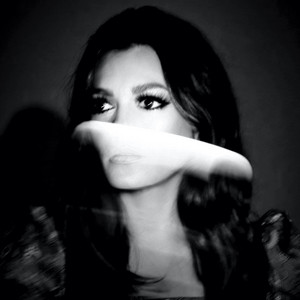 Iraina Mancini – Undo the Blue
Undo The Blue has a softer, more reflective feel than previous releases and it provides the perfect showcase for Iraina's vocal range as she soars above sweeping strings and lush brass. The single is a dreamy soundscape inspired by the pastoral and psychedelic soul from the mid-'70s with a gentle nod to bands like Rotary Connection and Aphrodite's Child: orchestral and cinematic but with a modern twist. Iraina Mancini says of the single: "I wrote this song about reinvention and fresh starts. Leaving the bad behind and seeing a bright shiny new you."
You can check out the whole playlist here. Please follow the socials below for our weekly updates and share about the place!