Hello world,
Here's your latest FP Picks update .. loads of great new music as always … If you like what you hear please follow and share this playlist, it helps us keep doing our thing by getting the algorithms on our side. Also please support the artists featured in any way you can!
Until next week
Helen (Futureproof) x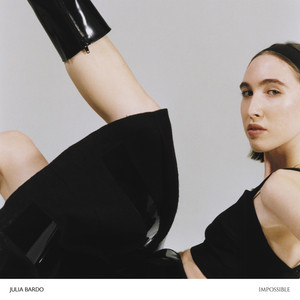 Julia Bardo – Impossible
Manchester-via-Italy singer-songwriter and guitarist Julia Bardo has shared new single Impossible "about emotional dependency and learning how to live by yourself, with yourself, and become comfortable with being on your own". Impossible is a passionate and heartfelt track, which is Julia's unique twist on a love song as an ode to herself. It showcases her fragile yet powerful voice, accompanied by perfect moments of her murmuring Italian within the song, making it a seamless introduction to her forthcoming debut album.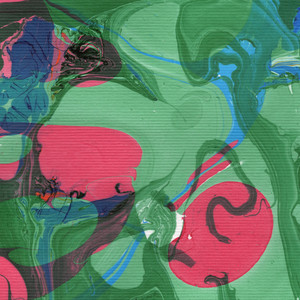 Brief Work – Everything
Brief Work is a collaboration between The Maghreban and a singer who wishes to remain anonymous. A common bond was formed over "playing some Allez Allez and Swamp Children records a couple of summers ago" and Jump is their first release. Stuff from The Maghreban always feels super-fresh, especially when working in the house/dance sphere, maybe as he's primarily informed by quite a different style of music to most other producers. By his own admission, he's a relative newcomer to the genre, but, as noted by DJ Sotofett on one of his excellent Balamii radio shows, this can often pay dividends.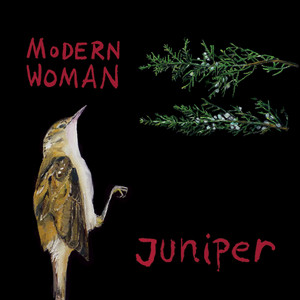 Modern Woman – Juniper
London-based experimental rock band Modern Woman dropped Juniper alongside the announcement of the band's first EP, Dogs Fighting In My Dream, which is set to be released on September 17th via End Of The Road Records. Lead vocalist Sophie Harris states:  "I wanted to write about the Juniper Tree tale but try to modernise it. I was always drawn to this tale and its depiction of the power of maternal longing, metamorphosis and sorrow." Juniper is an accumulative affair, with muted guitar and bass tones being led through ups and downs by Sophie Harris' truly gripping vocals.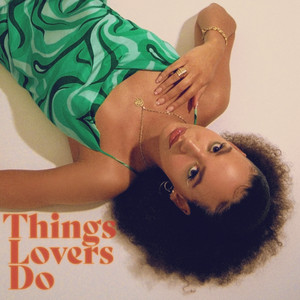 Piper-Grace – Things Lovers Do
Speaking of the impassioned track, Piper-Grace explains "Things Lovers Do was written about the difficulties of love and highlights the importance of affection. I feel the vibe of the song is a dreamlike fantasy about the confusion of romance, and I would love for people from all relationships and situationships to connect with this." With tinkling piano sounds, a lulling beat, and her relatable take on 21st-century romance, Piper-Grace's first single is bound to resonate with anyone who's ever fallen in love. She's definitely at the forefront of a new wave of energy in UK R&B – nice one.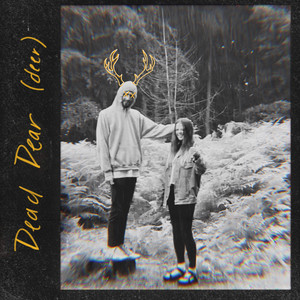 Ber – Dead Dear (Deer)
Singer-songwriter Ber brings her hook-filled new single Dead Dear (Deer). Immersed in dazzling synth chords and charming guitar melodies, Ber effortlessly showcases her skills as both an artist and songwriter. It's honest and personal, like a celebration of belonging sprinkled with balanced reflections of sombre yet joyous relief. "Dead Dear (Deer) is probably the most Minnesotan song I have ever and will ever write… I was talking to my friends just after I had been broken up with last summer and in an attempt to distract me they kept asking me about Minnesota and America. We decided to write a song called Dead Dear, which for me feels like a happy reminder that it's better to sometimes rip the bandaid off and accept that something's happened instead of holding on to something too tightly by dancing around it. This song feels like a slice of home, and it's made me feel very happy when I was very sad. I hope it can do that for you too!"
girlhouse – concussion
A hazy, bitter sweet reflection on the unexpected challenges of overcoming heartbreak, US bedroom-pop artist girlhouse has shared her latest single concussion. With a down-to-earth blend of melodies and lyrics, she opens up her heart and soul in a way that is so personal yet so uniquely relatable. The track comes from a mix of personal experiences that caress the raw nature of love, heartbreak, and growing up in a way that is quite hypnotizing from start to end. "Concussion is about a monumentally shit day. My first and favorite car got smashed … next thing I knew I was lying on the ground, being harassed by LA firemen while a woman was screaming at me calling me a dumb bitch. I just have no idea what happened, all I could think about was this person that had just broken my heart, somehow nothing else mattered. I think I used that relationship as a distraction in a big way, it was that moment where I realized that person was taking up a lot of mental real estate and I needed to make room for actual problems in my life and move on."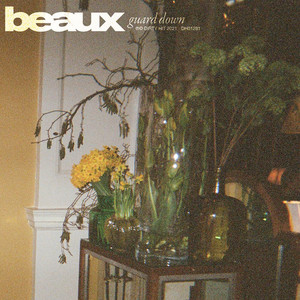 beaux – guard down
beaux brings infectious indie-pop hook-filled belter guard down. "a really fast-paced track that takes some inspiration from my favourite band growing up, Green Day," beaux comments. "I wrote it with Jonah Summerfield, and it's a sort of introspective look at what I've learned over the years and how differently I could have acted in past situations if I knew what I know now." While all his tunes are recorded and produced out of his home studio, they're sonically stratospheric, blending intimate, relatable lyricism with a starry sprawl of instrumentals.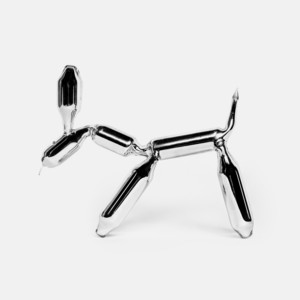 Fuzzy Sun – Morning Light
Manchester indie band Fuzzy Sun bring infectious hooks on new single Morning Light. Frontman Kyle Ross says, "I suppose it's about feeling lost and at the same time losing a part of yourself whilst trying to figure a way out of your own mental labyrinth. I felt like I'd been trapped in a David Lynch scene and that's what inspired the tune in the first place". Their new EP Since The Dog Died will arrive in November, combining elements of rock, pop and electronica with Fuzzy Sun's own soaring melodies and cinematic textures across six brand new tracks. "We wanted to make an impact," he comments on making a pivot towards a neo-classic guitar sound, "pushing a new creative direction for the band, as I think we have really found a sound that excites us and we feel comfortable with."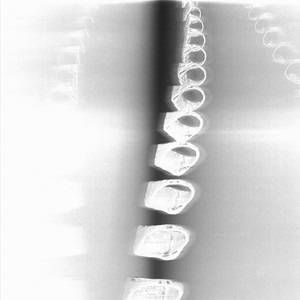 VLURE – Show Me How to Live Again
Rising Glasgow five-piece VLURE are definitely ones to watch, dropping their latest thrilling single Show Me How To Live Again. "This is a song about hope and looking forward," the group explain. "It's for all of us regaining our footing when chaos, uncertainty and insecurity is all that's become known to us over the past eighteen months. We find ourselves violently thrust back into the youthful abandon of dancehalls, gaffs, smoking areas and basement venues as if nothing had ever changed, and never will again. This is a love song for reclaiming the lost nights, and for the loved ones who helped you through them. To brighter days. At the end we must begin again." Expect pounding, club-ready riffs, highly-charged hooks and booming vocals.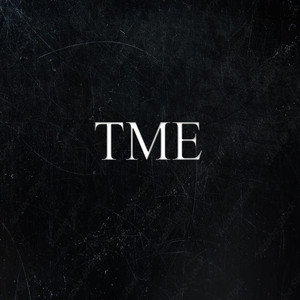 Enola Gay – Through Men's Eyes
Belfast post-punk outfit Enola Gay released guitar-heavy track Through Men's Eyes. The song is a response to the 2018 'Rugby Rape' trial in their home city – and all proceeds from the number will benefit Rape Crisis NI. "We felt compelled to call out not only a specific case but the justice system itself and the boastful nature of 'lad culture' that normalises first-world rape culture," say the band. "It was a case which divided Ireland as we witnessed social circles torn and managers in staff rooms silencing the subject. People wanted to brush it under the carpet, perpetuating victims not wanting to come forward when victims should not be silenced." The track may have been out a while but we discovered the band last night at The 100 Club and thought they were fantastic.
You can check out the whole playlist here. Please follow the socials below for our weekly updates and share about the place!