Hello world,
Here's your latest FP Picks update. We've got tracks from Squirrel Flower, leisure fm, Jodie Langford & lots more. If you like what you hear please follow and share this playlist, it helps us keep doing our thing by getting the algorithms on our side. Also please support the artists featured in any way you can!
Until next week
Helen (Futureproof) x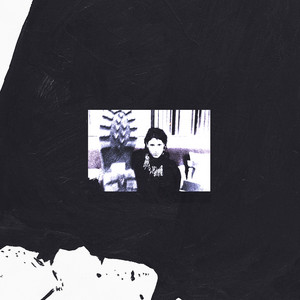 Squirrel Flower – Intheskatepark
Singer-songwriter Ella Williams (aka Squirrel Flower) dropped touching, catchy single Intheskatepark back in September, from recently released album Tomorrow's Fire. She states: "I wrote this song in 2019 on a little toy synthesizer. To me, this song is everlasting summer — even as things change, seasons, feelings, relationships, you can still try and feel the perfect lightness of summer, of a new crush, of a pop riff. It's best listened to while biking around in the sunshine." Tomorrow's Fire was produced by Williams herself at Drop of Sun Studios in Asheville alongside storied engineer Alex Farrar (Wednesday, Indigo de Souza, Snail Mail).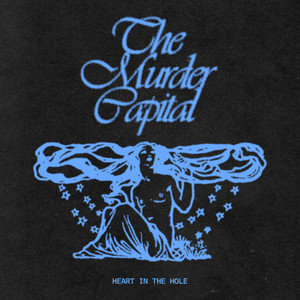 The Murder Capital – Heart In The Hole
Irish five piece The Murder Capital recently shared atmospheric single Heart In The Hole. The track is described as "a minimalist folk vignette that unfurls into a widescreen, dynamic rock song". It is accompanied by with a vintage-looking official video directed by Charlie Joe Doherty. "Dublin is the backdrop, we were the always-changing cast of characters, Heart In The Hole is an injection of humanity into the void that's created in excess," The Murder Capital said in a statement. "Reminding ourselves to laugh at the mania, question the motives and, maybe most importantly, stick around to see what happens next." The track swaps intense post-punk for folk inflections, showing a different side to the band.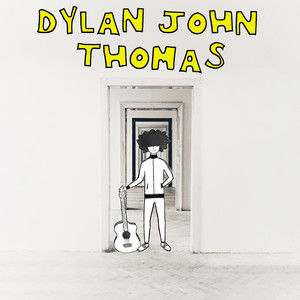 Dylan John Thomas – Rich Boy
Scottish indie-folk artist Dylan John Thomas has shared highly infectious, upbeat new single Rich Boy which captures his flair for telling stories that celebrate an underdog triumphing against the odds and it's from his long-awaited self-titled debut album, out January. He states: "Debut album, feels mental saying that. Been some buzz recording it down in Liverpool over the last year. From writing tunes in my bedroom growing up and busking in Glesga, the dream was to record an album and tour it around the country. Cheers for making that happen". Fantastic songwriting and I defy you not to tap your toes to this catchy track – loving the accent too!
Jordan Rakei – Flowers
New Zealand-Australian songwriter Jordan Rakei recently dropped a heartfelt new single and states: "Flowers is an homage to the journey of my first love, the patience it requires, and the pivotal moment I met my wife. It reflects on our memories and tells the story of the comfort I feel in that relationship." The track – a ballad stretching to four and a half minutes and subtly nodding to Jordan's roots in soul and jazz – comes alive on its chorus, as his vocals soar over strings to confess the enlightening moment of meeting his wife. Absolutely beautiful lyrics on this captivating track.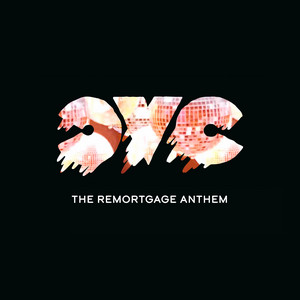 CVC – The Remortgage Anthem
CVC recently dropped hooky new single The Remortgage Anthem, a get-up-and-dance re-working of the original track, all about not being able to keep up with bills and the solidarity that comes with that. The brand new recording was laid down in Cardiff at the end of September and the battle-cry chorus of "I can't afford a mortgage…" is sadly even more apposite than when the lyric was first penned, but the disco-rock of this new version turns pathos into joy, in true CVC fashion. Having recently opened for Foo Fighters on the main stage at Austin City Limits in Texas, CVC will travel across UK in December for their Hail Mary Tour.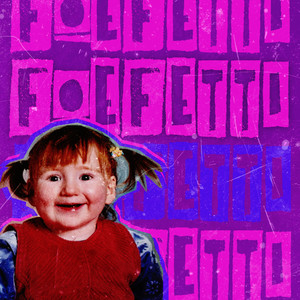 Jodie Langford – Foefetti
Outspoken, thought-provoking wordsmith Jodie Langford is back with new single Foefetti – a story based on true life events which draws upon feelings of betrayal, anger and grief of a friendship that was once impenetrable. Jodie says of the release, "This release is focused on more simple lyricism with an upbeat slightly aggressive vibe. Different to other tracks I've written that contain more long-winded wordplay, it's a new way of experimenting with my storytelling and adding elements of other genres into my music." Another belter from this unapologetically northern, passionate kickass artist.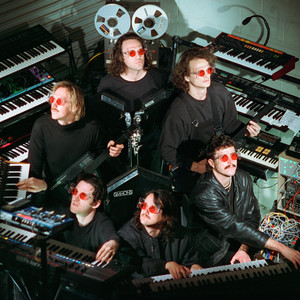 King Gizzard & The Lizard Wizard – The Silver Cord
The Australian psychonauts embark on a two-part mythological synth odyssey. It's one of their wackiest and most uninhibited records to date. Title track The Silver Cord is perhaps the most absurd the band have ever sounded, with warped vocals, haunting melodies and intense lyrics making for an unsettling experience. Its finale restores some sanity into proceedings by way of beautiful synth patterns and ethereal vocals. "I love Donna Summer's records with Giorgio Moroder, and I'd never listen to the short versions now – I'm one of those people who wants to hear the whole thing," vocalist Stu Mackenzie states. "We're testing the boundaries of people's attention spans when it comes to listening to music, perhaps – but I'm heavily interested in destroying such concepts."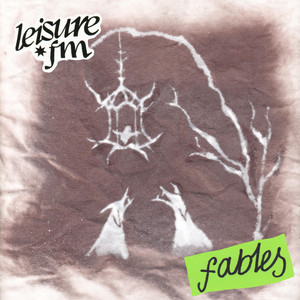 leisure fm – statuesque
Experimental, moody & mercurial Polish twins Milena & Weronika Szymanek, collectively known as leisure fm, emerge from the shadows to present the single statuesque from their debut EP fables – a dream-pop / electronica fusion that lurks in the shadowy spaces of lost love, sadness & existential dread. The twins say of the release "making statuesque (& the EP as a whole) has helped us work through some difficult feelings & we hope it has a similar cathartic effect on anyone who listens to it." Mesmerising vocals are set to a hazy, hypnotising backdrop of guitars, thumping drums & swooning strings.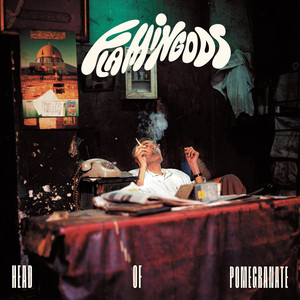 Flamingods – The Dip
Fluent in a diverse range of musical genres, including psychedelia, new wave, electronica, and punk, Flamingods often seamlessly blend these styles within the same song. The band spoke to Far Out: The Dip embarks on a profoundly personal and introspective musical journey, taking its inspiration from the members' initial and serendipitous encounters. Band member Kamal Rasool states: "I have a lot of distant memories of being outside, enjoying long summers and being near water, which is imagery I call back to on The Dip… The song takes inspiration from Can, with its repetitive Krautrock-inspired beat and has this hypnotic bass line steering the rhythm. We used our Turkish saz guitar here too, which is fuzzed out and pinging into action in a surf-guitar B-52s kind of way."
Empty Country – Dustine
Empty Country (the latest project from Cymbals Eat Guitars frontman Joseph D'Agostino) has dropped Dustine, a six-minute epic about chaotic squalor in the dregs of southern Virginia. This one soars gracefully, disappears into near silence, and once again emerges to fly the flag for "are you sure this isn't emo" indie rock. Coloured by a pulsing bassline and gauzy guitars, the track begins as a vividly imagined road trip through the decaying suburbs of Virginia, dotted with opiate clinics, dead malls, and existential meditations. D'Agostino layers in passages of gnarled guitar textures and a gentle piano-led interlude before truly letting loose in the track's final leg, turning the track into a labyrinthine haze of effects.
You can check out the whole playlist here. Please follow the socials below for our weekly updates and share about the place!