Hello world,
Here's your latest FP Picks update. We've got tracks from Enjoyable Listens, GRLwood, Wunderhorse & lots more. If you like what you hear please follow and share this playlist, it helps us keep doing our thing by getting the algorithms on our side. Also please support the artists featured in any way you can!
Until next week
Helen (Futureproof) x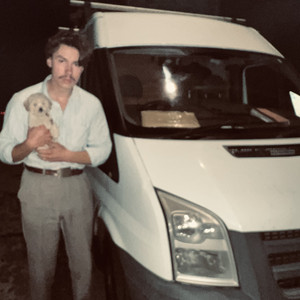 Enjoyable Listens – Dead Frozen
Enjoyable Listens, aka Luke Duffett, has dropped yet another banger in new single Dead Frozen. He states: "An epitaph that mulls over the long gone, rose tinted, bitterly blue January mornings of yesteryear. What does a tree mean? What truth does the sky embody? What exactly do Enjoyable Listens mean in the beguiling chorus of Dead Frozen, as it revolves around your mind like a carousel composed exclusively of sweet, sweet eidolons? This song is a 3 minute and 36 second, ambitiously romantic vignette that does its best to paint the memory of a time that never was." Whatever the live set up, wherever the venue, you will find Luke from Enjoyable Listens on the bar, on the bar stools, on the PA, surfing the gig furnishings just as his bold brand of fab.alt.pop surfs the nation's airwaves. If you haven't seen Enjoyable Listens live then seriously, what are you waiting for? We'll definitely be at The Lexington in Angel, Islington on 23rd November for his headline show.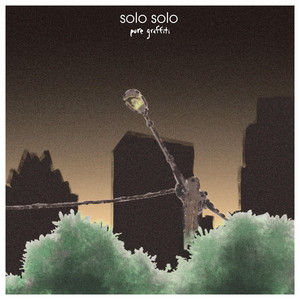 Solo Solo – Pure Graffiti
Austin–based indie-rock duo Solo Solo have just dropped their second single. "Pure Graffiti at its core, is about life imitating art. It's no surprise that the first title for the song was "Passengers (It's All a Sham)" and that's a little more to the point, isn't it? The writing on the wall isn't just reality because it alludes to something unseen, something possible. And when we reach and miss it, the difference between truth and hope hits home and we're left grappling with the disparity. We wanted to make a song that showed what that writing (that graffiti) would look like if the canvas was the inside of a person's skull, the fence for their city being the last thing they jump before seeing life as it actually is. No filter", explains Greg Denn of the new single. Their genre is technically indie rock, but it's really "Early Tarantino." They only speak in movie quotes and they both think they're the lovable anti-hero.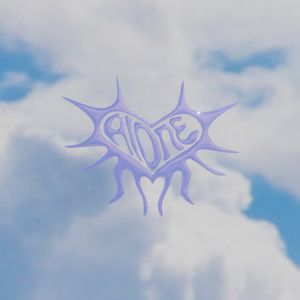 JYN – alone
Sweden based indie-pop artist JYN has released infectious new single alone. Somewhere between the sad alone-in-your-room lofi vibes and an energizing breakup anthem, the track fits right in to today's indie rock scene. With lyrics about empowerment through alone time and a sound that perfectly balances polished vocals with raw guitars and gritty drums, this unique tune will make a great addition to your indie rock, bedroom pop and dream pop playlists. A lovely track with stunning vocals – think beabadoobee.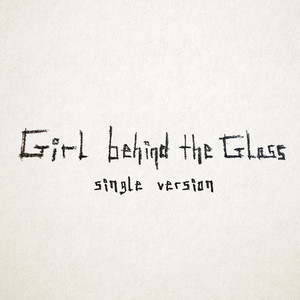 Wunderhorse – Girl Behind The Glass
New single Girl Behind The Glass is taken from recently released debut album Cub. "The song evolved as we played it live," Wunderhorse's Jacob Slater explains. "So we came back to the original recording and made a few changes to bring it up to date with how we play it at our shows." Using footage collected during Jacob & co's stateside tour this summer, the video for Girl Behind The Glass was shot by Gabe Drechsler, who joined Wunderhorse for a stretch of the journey. "I was tired of having to get up on stage and pretend I wanted to throw myself around and smash things up every night and sing these intense songs," he said of his time fronting the Dead Pretties.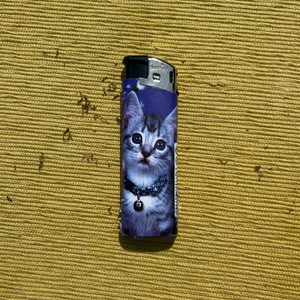 Gretel Hänlyn – Drive
Gretel Hänlyn recently dropped highly infectious electro banger Drive. About the new single she says: "I feel so excited by what I'm doing right now musically which I'm taking as a really good sign that I'm doing the right thing and I feel like I'm getting closer and closer in my musical self discovery with each track. I also love how I'm utilising my femininity and then total neutralness in my music, girly creepy singing behind totally genderless music. I've been really getting into lyricism as well, again not restraining myself and allowing myself to say things that before I'd perhaps think twice about or think was uncool." Incorporating elements of guitar music with a nail-biting rock influence, Drive is a powerful effort that places Hänlyn in full control of her audiences — much how her person within the song's narrative renders its listeners powerless against her compelling instrumentation.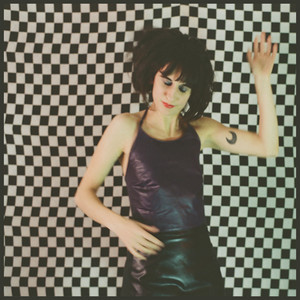 Yumi And The Weather – Be Your Lover
Leading the way from second album It's All In My Head, Brighton-band Yumi And The Weather – fronted by Ruby Taylor – have dropped Be Your Lover, a prowling, brooding alternative-rock majesty that slinks somewhere in the shadows between the repertoires of Jane Weaver, Nadine Shah and Yeah Yeah Yeahs. It's a song that oozes with a purposeful sexual energy. Ruby states: "We are sexual creatures and it's been suppressed through either some religions, society, and even ourselves because of confidence or/and lack of opportunities. This song is inspired by the beautiful and comfortable sexual encounters I had, and is a playful expression to represent these moments."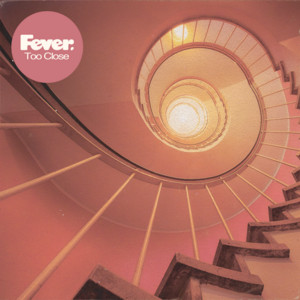 FEVER – Too Close
With it's hymnal intro that seems to set you up for going to the church of shoegaze before evolving into an alt rock behemoth, this majestic offering from Hull based band Fever slowly notches up in energy every step of the way, until a wall of sound washes right over you just before the whole thing crashes back to earth so so suddenly – what a tease! Fever are James Harrod, Mitchell Capes, Joe Gray, Sam Howell and Ellis Keogh. Formed in late 2019, this five-piece are the latest cultural ambassadors flying the flag for the city of Hull. The band returned to the stage after lockdown restrictions were lifted with a tour of the UK supporting Blossoms, including 3 nights at London O2 Forum Kentish Town. In between the support dates, Fever embarked on a headline UK tour of their own which concluded with a sold-out hometown show at Hull Social.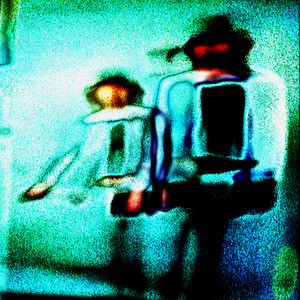 I Know I Know – Ride or Die
Multi-instrumentalist, songwriter/producer I Know I Know, aka  Tommy Hill, recently dropped new single Ride or Die. Melancholy lyrics set against a backdrop of angular guitars and scuzzy riffs create a sad but uplifting journey. Travelling through emotions and feelings of loss, the sentiment of the song much like the title remains hopeful, driven home by a powerful vocal performance. Pop sensibilities shine through the semi lo-fi production with heavy guitars and drums giving a nod to British rock bands and noughties alternative and indie bands. I Know I Know are booked to play Supersonic Paris on 30.11.22. Early singles have seen IKIK hotly-tipped by BBC Radio 1's Jack Saunders, championed by BBC Introducing In The South and Radio X, and featured in Spotify editorial playlists. I Know I Know's stunning live performances have seen them supporting the likes of Greer and GLU.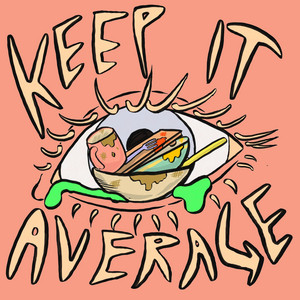 GRLwood – Keep It Average
Louisville-based duo GRLwood (singer/songwriter Rej Forester and drummer Mia Morris) have made their name on a bracing and instantly magnetic style of indie punk. With distorted, impassioned vocals, Keep It Average seamlessly blends thundering drums and pulsing guitars. The track discusses the tribulations of wanting to push for a better life for yourself but being scared of the potential risks. Elaborating on the track, Rej Forester states: "When the world seems to beat you down, it can feel like hiding yourself and reflecting the worlds apathetic/self serving attitude back at it, is the only way to protect yourself, 'keeping it average.' But if you put all of our energy into hiding yourself from the potential risks, you also hide yourself from the potential gains."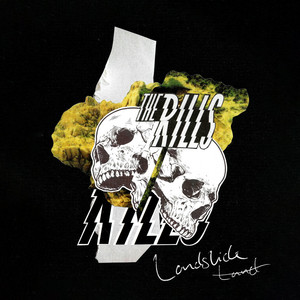 The Rills – Landslide
Lincoln indie-rockers The Rills recently shared hard-hitting new single Landslide, with its pulsing bass and scratchy guitars. The track is taken from their newly-announced EP Aftertaste, due out February 2023. "The song feels like it's on the edge of a cliff all the way through & that's exactly what we wanted to highlight in the lyrics," the three-piece shared. "I hope people can hear the optimism in it though – the lyrics are about the idea of love as something unbreakable, with the power to heal, and the music's got this relentless, heart-pumping drive to match it". The first seeds of The Rills began more than a decade ago in a nondescript East Midlands skatepark where Mitch and Callum first became tentative friends. It would take another few years until they'd broach the subject of starting a band, and a move first to Sheffield and then to the big smoke until they'd finally meet Mason and hone themselves into the trio they are today.
You can check out the whole playlist here. Please follow the socials below for our weekly updates and share about the place!