Hello world,
Here's your latest FP Picks update .. loads of great new music as always … If you like what you hear please follow and share this playlist, it helps us keep doing our thing by getting the algorithms on our side. Also please support the artists featured in any way you can!
Until next week
Helen (Futureproof) x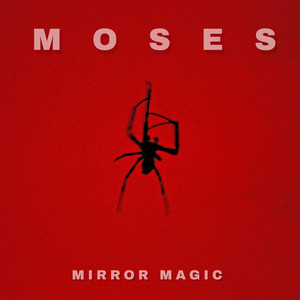 MOSES – Mirror Magic
The enigmatic MOSES continue their run of excellent 2021 single releases with Mirror Magic. As with previous cuts That's Who You Are and Alone, lead vocalist Victor M. Moses (presumably where the band's name comes from!) continues to establish a highly individual vocal style which makes the band's brand of potential arena rock stand out from the crowd. The band's harmonically rich guitar arrangements and big big drum sound top off the aural experience to produce one of post lockdown's most exciting sounding up and coming bands. Having recently seen them live too, the experience is augmented with a highly energetic stage performance from Victor and crew. MOSES's down to earth lyrical subject matter give this band a highly relatable presence and with publications like Clash picking up on their youthful energy plus MOJO seeing touches of early Blur in their sound, MOSES are definitely one to watch out for in 2022.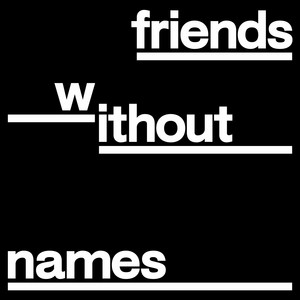 LIFE – Friends Without Names
Hull post-punk band LIFE has returned with new single Friends Without Names taken from their upcoming third studio album of the same name and the track was premiered by Steve Lamacq on BBC 6 Music. They explained "In a remote part of Eastern England, close to the River Humber, we performed this track as if we were in trance; vibrating in a constant musical crescendo. Our aim was to push ourselves and harness differing time zones whilst giving in to the moments of beauty, horror, love and chaos depicted by the song's lyrics". The band played a blistering BBC Maida Vale live session for Jack Saunders, put on memorable album launch in a Camden kebab shop, supported IDLES on a sold out two-week tour before embarking on their own sold out headline tour through the UK and Europe and you can catch them live during November and December.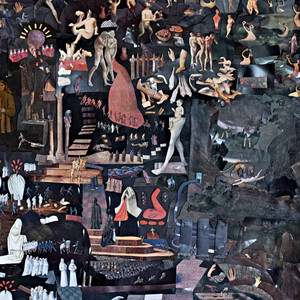 Psychedelic Porn Crumpets – Lava Lamp Pisco
Perth's Psychedelic Porn Crumpets have dropped a thunderous new single, Lava Lamp Pisco. Songwriter Jack McEwan stated "I wanted it to feel like it was constantly progressing, getting more chaotic with drones, swirling between dissonant layers and get the body jangling with a Tyson hook." The result is longer instrumental sections of haywire guitars and fewer lyrics – just eight lines, in fact. Lava Lamp Pisco comes alongside a stunning new video, created by Bristol-based animator artist Gina Tratt. Check out dates for their international tour, with the band set to bring their outrageous and peculiar live show to the UK and Europe in March and April 2022.
IDLES – MTT 420 RR
New album Crawler relates to vocalist Joseph Talbot's battle with addiction and the near-fatal car accident that ultimately turned him into modern post-punk's most voracious life coach. In MTT 420 RR Talbot calmly recites the grisly details of the aforementioned vehicular crash as if reliving the moment of impact in slow motion. The air of impending catastrophe is compounded by an eerie, synth-buzzed atmosphere that recalls the Bad Seeds' recent turn towards ultraviolet ambient soundscapes, with the spare rhythm provided by a jingling sound that suggests someone drunkenly fumbling for their car keys. Of course, when Talbot grimly intones "Are you ready for the storm?," he's both bracing for the story's violent conclusion and teeing up IDLES' inevitable shift back to familiar turbo-punk turf.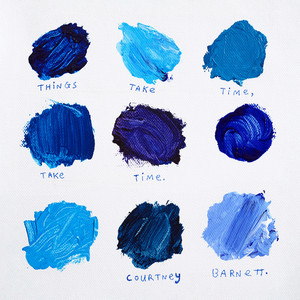 Courtney Barnett – Write a List of Things to Look Forward To
Australian singer-songwriter Courtney Barnett recently dropped her single Write a List of Things to Look Forward To from just released album Things Take Time, Take Time. The track takes its name from the technique one of Barnett's friends advocated for her to get her out of a depressive funk, and paints a bittersweet picture of small wins and the circle of life. Barnett said of the song: "I found a deeper communication with people in my life – deeper conversations. And a new level of gratitude for friendships that had been there for so long that I had maybe taken for granted."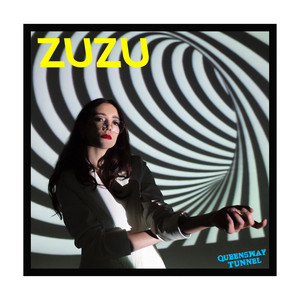 Zuzu – Lie to Myself
Lie to Myself  is the latest single to come from recently released debut album Queensway Tunnel. Liverpool favourite Zuzu explains: "Lie To Myself  is about the process of coming out of denial, about that fragile state in-between a breakup where you're strong enough to leave but not quite yet strong enough to face the full truth. The realisation that you've been living through a toxic relationship whether that be romantic or even professional and the impact that has on your mental health. It can be emotionally crippling leaving something behind that you've leaned on for so many years. It can feel like learning to breathe again." Expect authentic, honest lyrics and Zuzu's Liverpool accent shining through in a way that makes the song all the more relatable.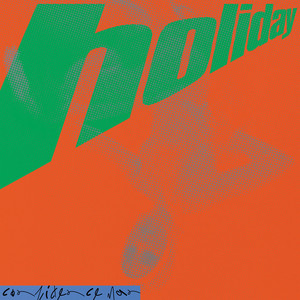 Confidence Man – Holiday (Edit)
Australian electro-pop duo Confidence Man have announced their second album TILT and new single Holiday. "We've been trying for the most epic, hands up, euphoric anthem for a while and this is the first time we've come close… Turns out it's pretty difficult, but nothing's too hard for con man," says Sugar Bones. Janet Planet adds: "No one tells Confidence Man what to do. Who said a holiday can't last forever? Spend big and live free, that's our motto. And it can be yours too. A vacation is just sunburn at premium prices but a holiday is a state of mind." According to a press release, the album is "fierce, flirty and full of anthems" and listeners "might need to sit down before you hit play".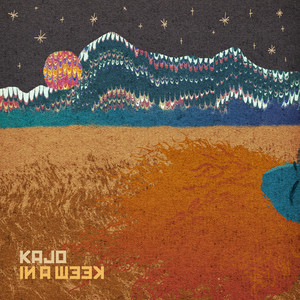 Kajo – In A Week
An earthy amalgamation of R&B and magnetic alt-pop, new single In A Week feels like treading water. Kajo showcases both the sharp and honeyed aspects of his musicality, ranging from full-bodied arrangements to sparse, breathy vocals. In his usual mid-tempo flow he croons about the personal response to the breakdown of a relationship. "In A Week is about being disappointed in the way a relationship unfolds. It tells a story of two people experiencing a short season together only to drift apart and become strangers to one another," Kajo shares.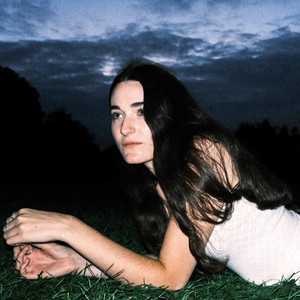 Etta Marcus, Matt Maltese – Salt Lake City
Etta Marcus is an amazing songwriter and new single Salt Lake City confirms this. It's a tale of going somewhere new in the hopes of a better life with someone, yet the instrumental is steeped in sadness. Comprising a slow strumming guitar and a bassline that meanders thoughtfully beneath the vocals, a haze is cast over the track that can only be penetrated by Marcus' soulful vocal. A collaboration with fellow twenty-something crooner Matt Maltese, his verse is the perfect juxtaposition to the velvet vocals from Marcus' side. "Salt Lake City is wrapped in delusion," Marcus explains. "The idea of moving somewhere for someone and thinking that it will mend things when deep down you know it won't." It's clever arranging and done with just the right amount of subtlety.
Jon Hopkins, Ram Dass, East Forest – Sit Around The Fire
Jon Hopkins is an expert in joining the world of electronica with the meditative and introspective sounds of ambient music. "Sit Around The Fire exists from one of the deep synchronicities that ushered this thing into being," Hopkins explained. "I was contacted by East Forest, who had spent some time with Ram Dass in Hawaii before he passed. He was given access to several lesser-heard talks from the 70s, and asked to set them to music … He sent me some starting points, including the beautiful choral vocals he recorded which open the piece," Hopkins continued. "I put my headphones on and with Ram Dass' voice inside my head, I sat at the piano and improvised. What you hear is the first thing that came out – it just appeared in response to the words." The track is an extraordinarily calming eight-minute soundscape of piano chords and washes of beautifully drifting drones punctuated by Ram Dass' teachings.
You can check out the whole playlist here. Please follow the socials below for our weekly updates and share about the place!