Hello world,
Here's your latest FP Picks update .. loads of great new music as always … If you like what you hear please follow and share this playlist, it helps us keep doing our thing by getting the algorithms on our side. Also please support the artists featured in any way you can!
Until next week
Helen (Futureproof) x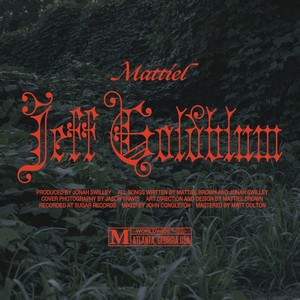 Mattiel – Jeff Goldblum
Towards the end of last year, Atlanta-based rock-Americana duo Mattiel dropped light-hearted and tongue-in-cheek new single Jeff Goldblum – a catchy number full of crunchy guitars and brilliant vocals. On her inspiration for the single, frontwoman Mattiel Brown explained, "Well, my crush on Jeff Goldblum is very real. He inspired the words—but this is more of a dream where a Jeff look-a-like meets me in a bathroom." Jeff Goldblum is the first track off the newly announced Georgia Gothic out March 18, 2022. Mattiel will embark on a 2022 North American tour in February and the duo will also tour Europe following their North American run.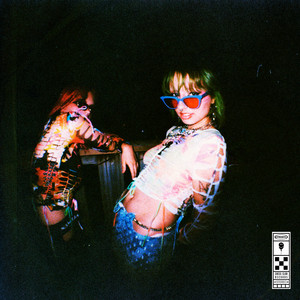 The Let Go – Last Year's Model Club
Washington DC & now Liverpool based duo The Let Go have released sparkling pop-punk track Last Year's Model Club, taken from their upcoming Delete My Feelings EP. "Everyone goes through that one relationship that breaks you," vocalist Cole explains, "and this song shows that being in the 'Last Year's Model Club' isn't freeing or relieving, but more so sends you into being the chaotic crazy ex-girlfriend." The track's video shines a light on the laidback sense of fun that runs through the track's cathartic core. The EP's out 18th March alongside their first two headline shows, taking place in Liverpool and Manchester – get booking!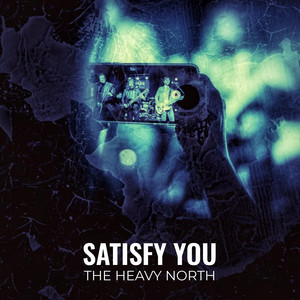 The Heavy North – Satisfy You
Liverpool five-piece The Heavy North kicked off 2022 with the release of their classic heavy-leaning rock single Satisfy You – the fourth track taken from the band's upcoming debut album Electric Soul Machine ahead of the scheduled released in March 2022. The chugging guitar riff with bold chorus chords flows into a fantastic guitar solo and a catchy chorus coupled with a powerful ending polishes off a perfect festival anthem. "Satisfy You is a song about the negative side of social media and the internet, like online trolls and keyboard warriors" says frontman Kenny Stuart. "It's about those people who intentionally put others down or pass judgement from behind a screen".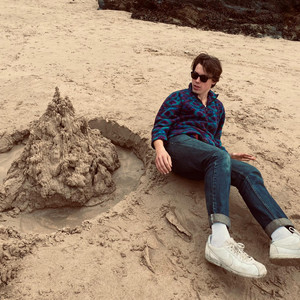 Enjoyable Listens – A Laugh And A Half
Even though released last year, we had to include the immersive & infectious single A Laugh And A Half  from the talented Enjoyable Listens. Talking about the single, Luke Duffett explains, "A Laugh And A Half  is the most candid effort from Enjoyable Listens to date. A hypnotic baroque pop motif that dangles the keys to a 1967 Mercury Cougar in your face with one hand and shackles your leg to a lifetime supply of bitter pills to swallow with the other, this song was written as an advertisement for wearing your idiosyncrasies on your sleeve like a dirty badge of honour." The debut album is out in the spring and having recently experienced Enjoyable Listens live, I would strongly recommend checking tour dates – fantastic vocals, amazing performance with a bit of comedy chucked in!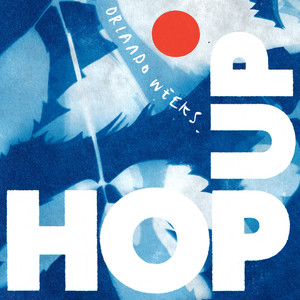 Orlando Weeks – Hey You Hop Up
The new indie-pop album Hop Up from Orlando Weeks, inspired by parenthood, captures the loose, spontaneous joy of watching children develop and come into their own. It's featherlight and carefree and the indie-pop tracks honour his decade as frontman of  The Maccabees. The album's gleefully thunderous energy is bottled in Hey You Hop On Up, as he blends cheery '80s sounds – flute, buoyant keys – seemingly with the sole purpose of entertaining that new little child in his life. Warm and relaxed, the album is full of hope and optimism.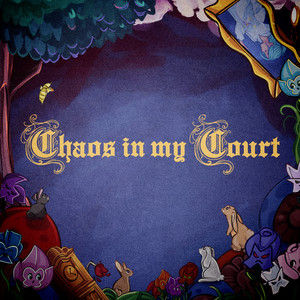 Kings Elliot – The Outsider
At the end of 2021 British-Swiss singer-songwriter Kings Elliot revealed her gorgeous new single The Outsider alongside the launch of her stunning debut EP Chaos In My Court. The track is an anti-anthem for anyone who never fits in and Kings Elliot explained "it's for anyone who felt like they were watching a world unfold before them, separated from everyone else's reality. There was one night in particular when I got dragged out by friends to a club… I was feeling like a pauper at the palace. I just sat and observed everything and I went home that night and started writing this song." What a beautiful voice on this infectious track with great lyrics – check it out.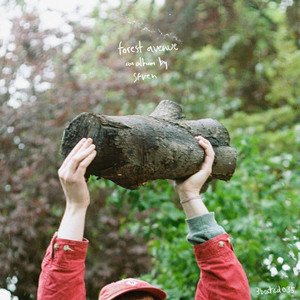 Sfven – sipping on tea
Sfven, otherwise known as 24-year-old Jamie Clarke, dropped his single sipping on tea just before Christmas and we love it! His own brand of heartfelt bedroom pop, influenced by the likes of Bon Iver and Flume shines brightly on this slinky beat, which harbours touches of Easy Life in both the beat and at times, its vocal delivery too. With lyrics like 'I've been staring at my screen for 3 weeks now, but sipping on tea can't wash you out' Sfven seems to be a character that likes to hang at home a lot – and rumour has it he's a dab hand with colouring crayons too! Ya get me!
Pinegrove – Respirate
New Jersey's Pinegrove have shared their new slow-jam Respirate, which is taken from their forthcoming album 11:11. "With Respirate, I was thinking about the opportunity we had in the chaos COVID brought to redesign society so that it works well for more people, but that instead what's unfolding is a doubling down on the same bent and venal structures that have resulted in so much inequity in the first place … The song is a reminder that we're in this together" vocalist and songwriter Evan Stephens Hall said in a statement. Pinegrove recently announced their upcoming headlining tour across the US, the UK, and Europe.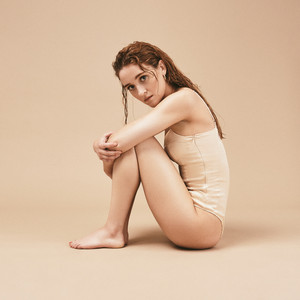 Lees – Night Wars
A shimmering yet emotive number, Night Wars is an honest account of a relationship in decline. "I wrote Night Wars at the end of a relationship when I was still hoping that things would work out," Lees shares. "The damage was deep but there was still a love between us, I kept holding onto this romanticised idea that a grand gesture could make it all better – that he'd suddenly come through and be the person I needed him to be." The track is set to appear on Lees' upcoming debut EP, which will include the early singles Honeymoon Suite and California. It's due for release on February 23.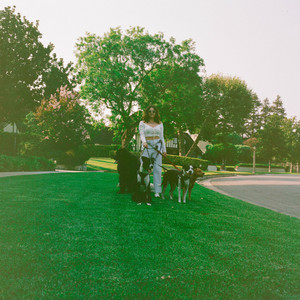 Lou Roy – Uppercut
In her own words, L.A. singer-songwriter Lou Roy describes indie-pop anthem Uppercut as "a song that celebrates the particular joys in my life while touching on the inescapable horse shit of the world at large." Looking back at the summer of 2020, the world at large was seemingly experiencing more than its usual share of inescapable horse shit. The track arrives ahead of her forthcoming debut album Pure Chaos that was co-produced with illuminati hotties' Sarah Tudzin. It showcases Roy's swift vocals that skip across notes, accompanied by urgent acoustic guitars nestled in the background and a jovial drumbeat.
You can check out the whole playlist here. Please follow the socials below for our weekly updates and share about the place!