Hello world,
Here's your latest FP Picks update – we've got The Fades, Kristo, Prima Queen & more! If you like what you hear please follow and share this playlist, it helps us keep doing our thing by getting the algorithms on our side. Also please support the artists featured in any way you can!
Until next week
Helen (Futureproof) x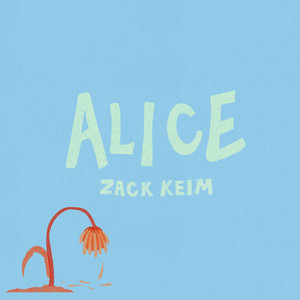 Zack Keim – Alice
Indie folk singer-songwriter Zack Keim tells a tale of lost love in new single Alice. Based in Pittsburgh, Keim is joined by singer Lauren Wain on harmonies, from local acclaimed band String Machine. According to Keim, Alice has gone through a number of iterations since beginning as a GarageBand demo over a decade ago. Keim recorded a soft acoustic take on the song for his debut, but his newly released version digs into the track's unexpected ramshackle core. Opening with a pounding percussive stomp followed by joyous layers of jangling guitar and buoyant melodies, Alice feels both heartfelt and endlessly charming, crafting jangly folk pop with lush complexity – Under The Radar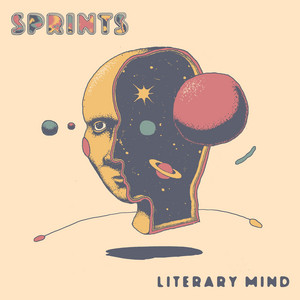 Sprints – Literary Mind
Dublin four piece Sprints recently dropped their single Literary Mind, an upbeat, spirited tune about falling in love and fully submitting to the feeling, full of urgent riffs and heartfelt lyrics. The track is a poignant and powerful anthem about overcoming unconscious bias, explicitly championing queer love and embracing the freedom that comes with this acceptance. "Literary Mind is probably one of our most light-hearted songs in terms of subject matter, while still exploring something quite close to heart," explains vocalist Karla Chubb. "It's a real deep dive and exploration into the feeling of falling in love, particularly queer love, in which you feel like you've been conditioned to believe a heteronormative way of life is the only 'right' way to live, which leads to incredible difficulty and emotional oppression. You push these feelings down, ignoring them, praying them away even but eventually with acceptance comes a rush of emotion that you never thought you'd feel."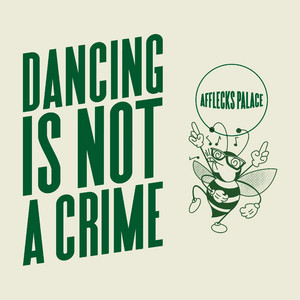 Afflecks Palace – Dancing Is Not A Crime
Manchester's Afflecks Palace have dropped Dancing Is Not A Crime, the lead single off the band's upcoming album due in 2023. The band claim their creation to be as if The Sonics, Baxter Dury and The Smiths collaborated on a track and there are some similarities. Musically, a gripping bassline jumps out immediately, whilst a chiming, jangly guitar pairs with an upbeat tempo to really get people up and at it. A bright and positive vocal from front man J.Fender glistens and really imposes the song's message whilst the guitar and beat run parallel with anthemic post-Floydian and garage surf ideals.  Music critics are loving the track inc NME who added it to its renowned 'Best New Music Playlist'.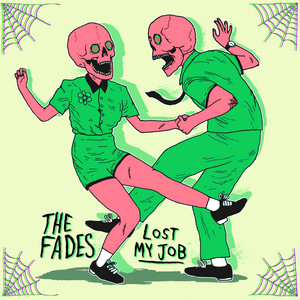 The Fades – Lost My Job
South London post punks The Fades have dropped highly infectious single Lost My Job from upcoming album Night Terrors – a garage-rock future classic about the precarious nature of modern living and the things people do to make it through to another day when it happens to them! Opening up with a 'Voidoids' style guitar riff, lead singer Dave Lightfoot sings about his real-life struggle with the predicament and the subsequent dilemmas it brought on. With DJs like Steve Lamacq, John Kennedy & Marc Riley supporting various releases & glowing write ups in Louder Than War, Fresh on The Net & alike throughout their career, The Fades are a band who've consistently turned adversity to their advantage, finding the best in life while not taking themselves too seriously.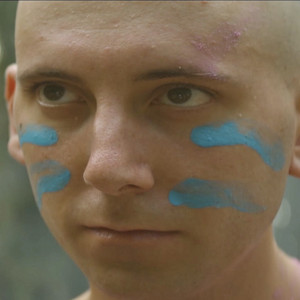 Dubinski – Fall Right In The Grave
Edinburgh-based Dubinski have shared another slice of hard-hitting indie/alt rock in new single Fall Right In The Grave, taken from their upcoming self-titled debut album, due for release on November 11th. Framed by coming to terms with death, the track starts with a pulsing beat, building into an all out rager with heavy guitar riffs and high energy vocals, eventually ending with a blissful, melodic vocal outro. The band, consisting of four brothers, was named as "one of the best live acts around at the moment" by Jim Gellatly and have made a name for themselves on the Scottish music scene, thanks to their fast-phased alt-rock and visceral live sets, gaining praise from the likes of BBC Radio Scotland, Scotland On Sunday and Record Of The Day, among others.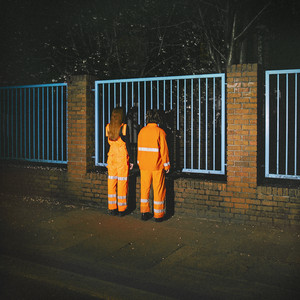 Prima Queen – Eclipse
London-based rising indie stars Prima Queen recently shared their latest upbeat single Eclipse, produced by pals The Big Moon. Speaking about the track, the band say, "It's about the hesitation of entering into a new relationship while you're still reeling from a heartbreak that fucked you up. It was quite a cathartic group experience recording the song – we got to sing the last chorus all together at the top of our lungs. We released a lot of pent up rage we didn't know we had." Fantastic lyrics & great vocals on this infectious banger – we're loving it! Prima Queen embark on their first-ever UK headline tour this November and, believe me, they put on a great live performance.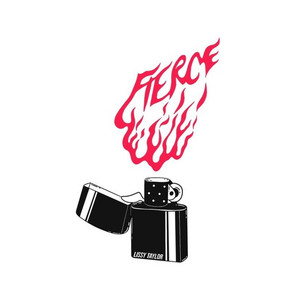 Lissy Taylor – Fierce
Lissy Taylor's new single Fierce defines empowerment – an indie-rock banger about fighting for your dreams and holding on, even if everything seems lost. Lissy explains: "I bought a collection of poems written by women titled Fierce and thought that I would make Fierce my next single title, inspired by women in creative industries, changing the landscape of what has been done before. Inspired by ambition, determination, and unwavering self-belief, I started writing with the song title then I wanted a big chorus to match it, which seems to be a habit of mine." The track delivers punchy guitars, pulsating drums, and of course, Lissy's fantastic vocals. All these elements build into a mind-blowing chorus and a cathartic outro.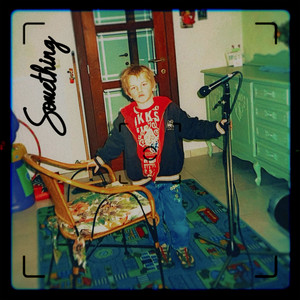 Kristo – Something
Belgian singer-songwriter & multi-instrumentalist Kristiaan Deruytter, has shared the new single Something. Previously the frontman of Savoir-Vivre, this talented singer-songwriter now goes solo under the name Kristo. He released the rock-solid debut EP Restore, which earned him a place at the Dutch North Sea Jazz festival. Kristo was raised on funk and soul music by his father. On this new single, however, he takes a more modest tour. Something is an acoustic gem on which Kristiaan accompanies himself on guitar and sings with such passion that it seems as if he is the reincarnation of Jeff Buckley. What a beautiful captivating track with stunning vocals – mesmerising!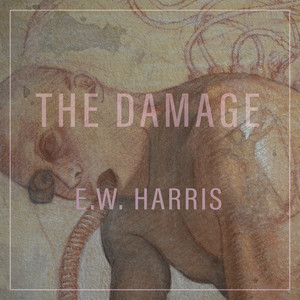 E.W. Harris – The Damage
Brooklyn-based alt-folk artist & producer E.W. Harris has just dropped new single The Damage, from upcoming album Homunculus IV. The minimalist songwriting style of the track is influenced by post-rock and ambient electronica, and it tells a tale about the weight and presence of love and memory. Harris combines sonic textures, powerful vocals, and memorable melodies to create music he calls "folk tunes from an (im)possible future." His reputation grew with his experimental approach to songwriting, recording & genre and riveting live performances have attracted attention and acclaim. I Am Entertainment Magazine called his first album "uniquely cool and strange … It's been a while since I've heard something so eclectic and interesting." Bandcamp reviewer Alec Spurlock said Harris's sound "reminds me of a modern-day Neil Young, but the style is more complex in the most beautiful way possible."
Talk Show – Leather
London quartet Talk Show shared their single Leather a while back from recently released EP Touch The Ground which was produced by Hot Chip duo Joe Goddard and Al Doyle. "Chloe took the lead on this one bringing a big breakbeat style drum part, and we just ran with it," says frontman Harrison Swann. "Vocally it felt natural to sit back and let the other parts sit more at the front. With the sharp guitar and heavy bass lines, we didn't wanna compete with each other, so it helped having small repeating phrases, fitting in the gaps. We were trying to build an atmosphere, something dynamic, rather than tell a story." Swann added: "We wanted something that had a bit of bite to it, that was really gonna show what we'd actually been listening to for inspiration. It's hands down our favourite to play from the EP, and it just feels different. It feels like it really comes alive when we perform it. Whether that's been at festivals, or small cap venues. I love it."
You can check out the whole playlist here. Please follow the socials below for our weekly updates and share about the place!