Hello world,
Here's your latest FP Picks update! This week we have fabulous cuts from Rainn Byrns, Dan Lyons, A. Johanson & loads more. If you like what you hear please follow and share this playlist, it helps us keep doing our thing by getting the algorithms on our side. Also please support the artists featured in any way you can!
Until next week
Helen (Futureproof) x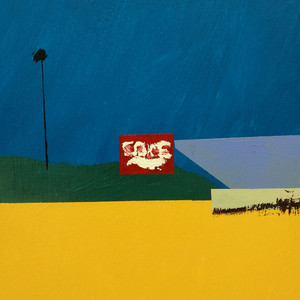 Rainn Byrns – Big
Texas born, Swindon bred South Londoner Rainn Byrns has dropped the second single BIG from his upcoming album New In Town – a song about coming to terms with arriving in a city much bigger than you & working in a dead end job while others seem to be 'making it big'! "For me" says Rainn "the song's a reality check about how the process of bashing your head against a wall over success, can take you away from being in the moment & enjoying the journey you're on … this one is getting a fair bit off my chest & airing the frustration I've felt in the process of creation & self-comparison – and we all know that comparison is the thief of joy!" Rainn plays all the instruments on his self-produced recordings and has put together a band of like-minded souls to take his music to a live audience – and they are fantastic live! Check out this upbeat, infectious slice of lofi bedroom pop.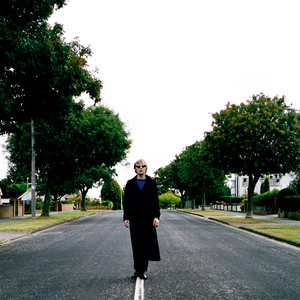 Dan Lyons – Big Moon
This month, we're spotlighting the track Big Moon from Dan Lyons' debut album SubSuburbia. Dan explains its inception: "The song itself just came to me whilst I was staying at my friend's apartment in Paris. I was sitting on the balcony half asleep, looking out over the city and Sacré-Cœur during a full moon when I descended into this sort of Maurice Sendak version of reality, like in his book 'In The Night Kitchen'. I felt like the book's character Mickey." Produced by Florence and the Machine drummer Chris Hayden, the track has been described as "quintessential surrealist Anglo-Pop" with echoes of Echo & The Bunnymen and 'Rubber Soul' era Beatles, entwined with lo-fi sensibilities that nod towards The Go Betweens, Syd Barrett and The Clean. Check out Big Moon and Dan's amazing SubSuburbia album – you won't be disappointed!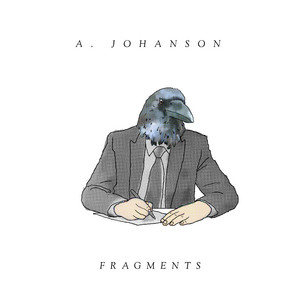 A. Johanson – Fragments
Dutch indie folk artist A. Johanson's new single Fragments is the third single from his debut album Who Are We Fooling, a true dark indie song, reaching straight for the heart. It's about how your life can feel as if it is broken into pieces when things are not lining up. The song pulsates through all these emotions with haunting vocals, building up to a carefully arranged moving string section. If he could he would take you on a road trip through Scandinavian nature while listening to his music. That is what A. Johanson, a singer-songwriter from Utrecht, the Netherlands, sounds like – whether it is just him and his guitar, or a soundscape in which you can drift away. What a beautiful, hypnotic track – sit back, relax and be carried away by the stunning vocals.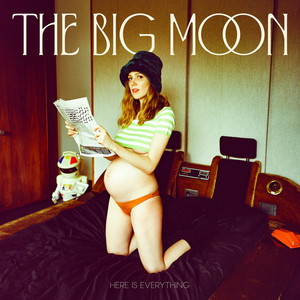 The Big Moon – Wide Eyes
Alt-pop London foursome The Big Moon have dropped energetic & infectious new single Wide Eyes. The group's Jules Jackson says of the single, "I was desperate to write a really big, happy song. My soul was overflowing with the joy of something but I was too physically and mentally exhausted to actually string words together and define it and make music with it. In late 2021, I met Jessica Winter who came into my life like an angel and helped me turn those jumbled feelings into a song and I think it's just a mad snapshot of a time when life just felt huge and holy and raw and incredible. I was nursing a five month old baby, I was barely sleeping … but amongst all that, I felt a burning love and a new kind of happiness." Great to have The Big Moon back again and it sounds like they're loving it too! – what a gorgeous track!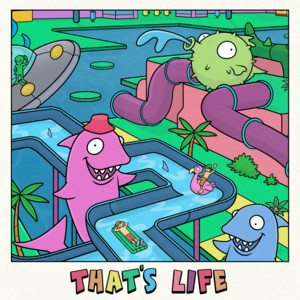 Too Many T's, Palmaria, Fly X Night – That's Life
Playlisted top on 'Just Dropped' by Spotify – this catchy but slick summertime banger is catching fire. Off the back of Too Many T's 3,000,000 viewed 'Back to Back Raps' series is this new single – just before playing Womad, Boardmasters and Camp Bestival in the next couple weeks. The track has old school layered breaks, beautiful vocals and guitar by Palmaria – with cheeky skilled raps from Too Many T's – this Italian / UK link up has been on the cards for a while and it's finally out! They make old school hip-hop, concept music videos and have an A* live show, touring the world, collabing with great artists making the fresh Hip Hop that they love. BTW, they also claim to be the least famous band to be given a Nando's Black Card! What an infectious, upbeat summer anthem – we're lovin' it!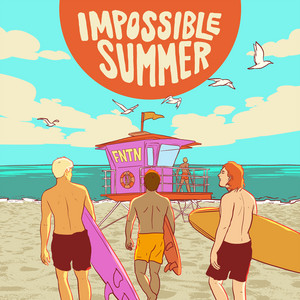 FNTN – Impossible Summer
We're lovin' Impossible Summer – a hazy, surf rock road trip song about a dreamy lost romance from FNTN. Layered with with guitars and harmonies, it's the perfect soundtrack for a sunset road trip. It evokes the feeling of being alone on the beach, daydreaming about a younger and more naive version of yourself. Recorded in Topanga Canyon and mixed/mastered by Tyler Spratt, the track's textured harmonies, chiming guitars, and driving rhythm section recall multiple generations of California surf rock while still featuring FNTN's unique stamp on the sound. They play sleek, stylish guitar pop and brooding synth rock, perfect for 2 AM at a hotel bar. Great to hear such a happy, upbeat track full of summer vibes – we're singing along here!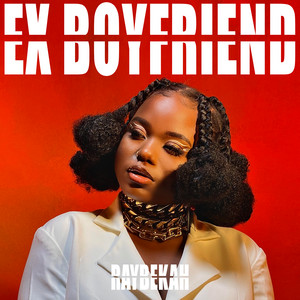 Raybekah – EX BOYFRIEND
Nigerian singer-songwriter Raybekah has dropped new single EX BOYFRIEND. The song caught the attention of Craig David, Justine Skye, Mahalia & more and with over 1.8M social followers and just hitting 1M on TikTok – the song has become an anthem for those experiencing breakups. Born Rebecca Chinonso Arinola, in the state of Abia state, Lagos Raybekah is blessed with a sensational voice and began writing lyrics in secondary school days before officially started making music at age the age of 15. Totally infectious track – try not singing along to it!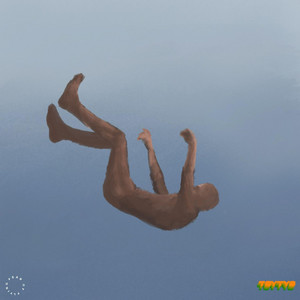 Brice Blanco – Fear of Flying
LA-based, Houston native Brice Blanco has dropped highly infectious new single Fear of Flying, which showcases his earworm vocal melodies and rapping ability over a captivating synth-infused production effortlessly combining indie rock, R&B, soul and elements of neo-funk. The singer states: "This song came about after running out of excuses. Knowing you have something to offer the world is not enough. Blaming other people not gonna cut it. In reality it was fear. I had to get rid of my fear of failure. Fear of change. FEAR OF FLYING!" We're loving the blend of genres, captivating lyrics and great vocal – nice one!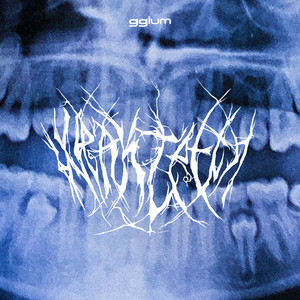 gglum, Ray Laurél – Don't Think Twice
gglum, a.k.a. Ella Smoker, makes vulnerable and tender songs that find strength in their indelible melodies. On recently released Don't Think Twice, from new EP Weak Teeth, she is joined by fellow London-based artist Ray Laurél with the pair dreaming of an unshakeable love, the kind that refuses to be diluted or act with any degree of chill. Speaking to The FADER, Smoker said: "I wrote this one with my friend Kamal. We realised that in the whole time we'd known each other we'd never written together so we thought we'd give it a go. There were loads and loads of versions of this song but eventually we landed on a middle ground. The amazing, lovely Ray Laurél laid down some sick vocals for this." Alongside intoxicating vocals and great melody, the lyrics are mesmerising – love it!
Talk Show – Cold House
Talk Show recently dropped new single Cold House, from their upcoming second EP, Touch The Ground, out in September. Speaking about the track, frontman Harrison Swann says; "I wanted to write something big but less dark and focussed on those noughties bands coming out of New York. They were absolutely having it. Honestly I can't wait to play this to a crowd". Raucous, visceral, and with an irresistible, dance heavy beat, Cold House and its accompanying video provide a perfect taste of what is to come from the EP; equal parts industrial and dance floor ready, with a relentless energy that's impossible to resist.
You can check out the whole playlist here. Please follow the socials below for our weekly updates and share about the place!